SEC-S5:W3 – The Diary Game with Steem Venezuela.
Hello everyone!
It is good to see some contests on Diary games as We love posting our diary entries and Let me share my activities of the festival day with you all!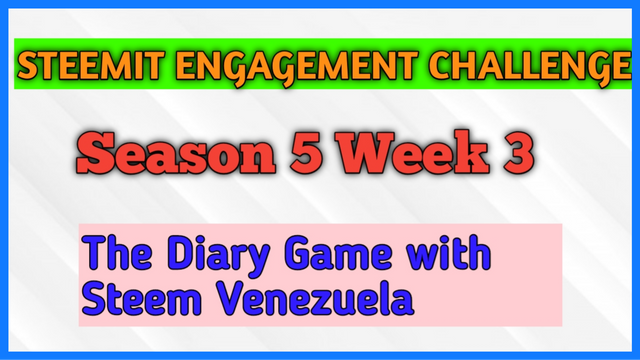 Image edited on PixelLab
---
My day started in the morning at 8 AM and as usual after waking up, I freshen up and took a cup of tea with biscuits. I took my phone and check notifications on my social media accounts.
It was a festival day. It was Diwali. This festival is known as 'festival of lights' and We celebrate it with lots of joy. So, I wished Happy Diwali my close ones. We celebrate this festival by decorating our home with lights and diya.
Then, I opened my laptop and started a video on YouTube. Actually, I am learning C language and checked some videos on it. Then, I started doing some coding on Visual Code application.
When I clicked on output, then It showed some kind of error. So, I checked it's solution from internet and after sometime, It got resolved.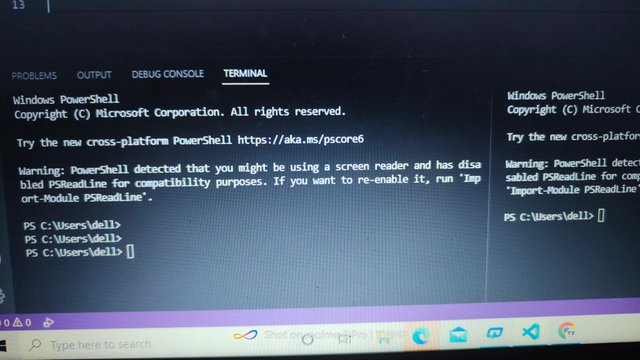 Error while coding in Vs Code application
I had showe at around 11 AM and then, I had my morning meal. We eat a lots of sweets on this festival. So, I ate some sweets after my meal.
Then, I took my phone and played BGMI for sometime with my brother. Actually, My brother has just started playing this game. So, I also guide him like how to play this game.
My brother got bored after playing few matches so then, I Played TDM (Team death matches) with one of my friend for sometime. I played 2v3 match also in which We won that match.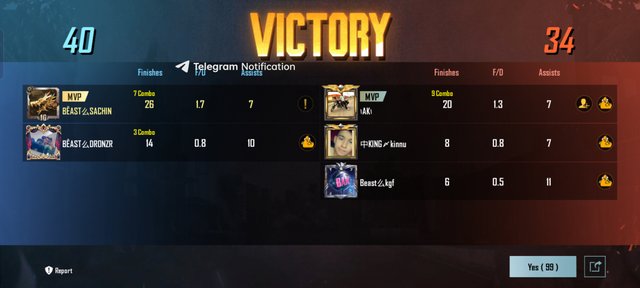 2v3 Tdm match
After playing this game for sometime, I was tired. So, I took a short nap in the afternoon. And then, I had my lunch.
In evening, My sister started preparing for making Rangoli. In this festival, We make rangoli by using different colours at our homes. So, My sister was making Rangoli and I was helping her.
After sometime, The Rangoli was finally complete with a wish which was Happy Diwali. Let me show you the Rangoli.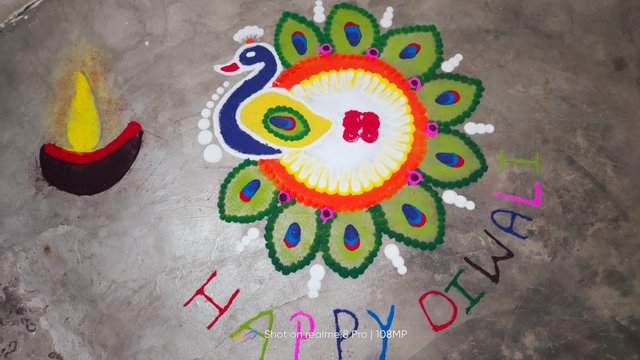 Rangoli made by my sister
I went with my friend in the market in evening as We have to bring some more candles and lights. So, After purchasing, I came to my home and then, I helped my brother in decorating my home.
This festival is known as festival of lights and I love this festival as Every home spreads light on this day and It looks so amazing.
My street houses were decorated by lights and We also celebrate this festival by using fire crackers and This festival is a symbol of victory of good over evil.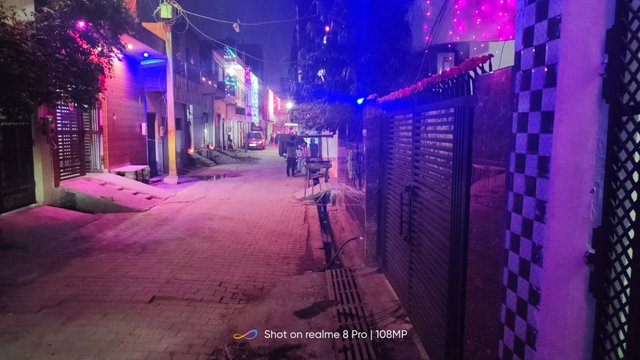 Houses of my street were also decorated with lights
In night, We worshipped our god and performed rituals. We celebrate it by worshipping our god Laxmi and Ganesh Ji. We traditionally did Laxmi Pooja.
We all family members together first did aarti and then worship our god with lights and sweets.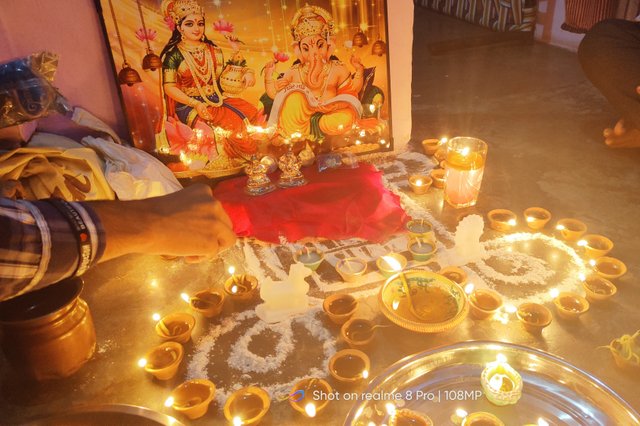 After that, I used some fire crackers and then I went on to my terrace and then watched the view and It was really an amazing view as there was lights everywhere.
Then, I had dinner with my family and then, I used my mobile phone and scrolled Instagram and Facebook for sometime, watched some videos on YouTube and then, I slept.
---
I am inviting @monz122, @wase1234 and @solaymann to participate in this contest.
---
Regards,
@sachin08