My Actifit Report Card: March 12 2020
Dneska jsem vzal syna do své školy. Aby netrčel pořád doma... Vyhodnotil jsem dnešek jako poslední den, kdy je pro mě riziko nákazy při cestě MHD ještě únosné.
Pak jsme se stavili v hrabárně lega. A nakonec přišel synovi na návštěvu spolužák co bydlí o dva domy dále. Takže ze synova pohledu úspěšný den.
Já se ještě stavil v knihovně, než ji zavřou, koupil morčeti granule a stelivo, pokusil se nakoupit... No, dneska žena obalovala řízek v polohrubé mouce. Stav našich zásob není uspokojivý... A hladká už nebyla.
V nejhorším případě mám sesbíráno od sousedů asi 5 kg starého tvrdého chleba. Když se navlhčí a rozpeče v mikrovlnce... Taky se dá naházet do mléka...
Včera syn skoro nejedl. Že nemá hlad. Říkal, že proč by jedl, když je doma a skoro se nehýbe. Že žádnou energii skoro nepotřebuje... Dětský organismus má ještě rozum...
Měl jsem dnes doučovat. Ale objednavatel zakázku stornoval. Přijímací zkoušky na víceletá gymnasia jsou v ohrožení. Obecně se tvrdí, že školy budou uzavřeny asi měsíc... Kdo ví. Při Španělské chřipce byly někde uzavřeny i přes půl roku... Pak se možná zruší nějaké prázdniny.
Pár generací tohle nezažilo. Ale za první i druhé světové se školy běžně rekvírovaly pro armádní potřeby a výuka stála. A pak se to nějak zaonačilo. Všechno jde, když se musí.
K tomu doučování. Mě to existenčně neohrozí. My, státní zaměstnanci, jsme na tom teď dobře. Neříkám, že to vydrží. Kde nic není, ani smrt nebere. Vím, že v Rumunsku za poslední krize snížili platy o 40%. Ale předpokládám, že lidé v gastronomii, hotelnictví, taxikáři atd jsou na tom teď výrazně hůř.
Jo a Drugwars mi moc nešly. Včera jsem se donutil k pěti útokům na bezbranné, počesté výrobce drog. Dnes jsem si našel jen jedinou oběť. Tak uvidím zítra... Taky bych třeba mohl umýt okna...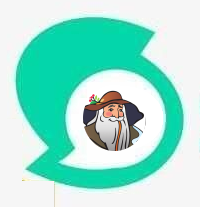 10894

Daily Activity, Play with kids/grand kids