My Actifit Report Card: March 14 2020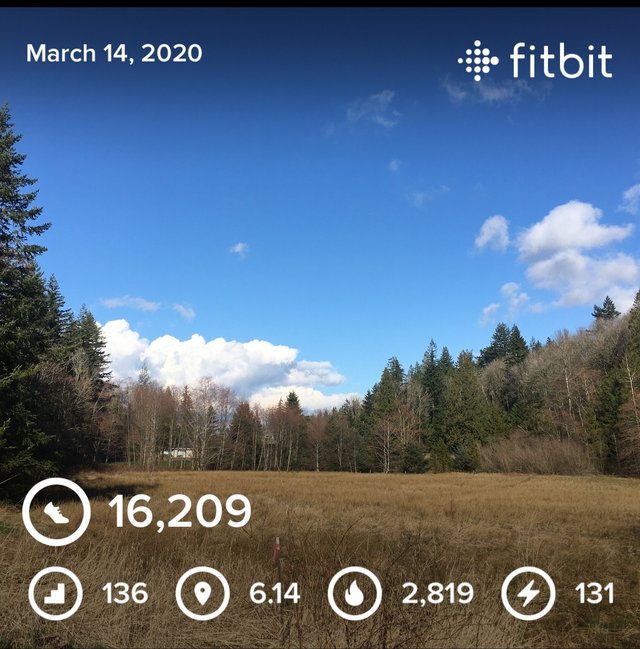 Hi guys and welcome to my report!
I slept in a bit since it was Saturday and because I really needed the extra down time. Today was supposed to be hiking, worship practice and then whatever else needed doing. It didn't go down that way.
They just announced yesterday that the schools here are closing until April 27th. Then today, I received an email from our county's library system announcing their closing for the same designated time frame. I am basically a really shy person but am also very called to lead worship. I really did not want to not lead but after much discussion and talking with numerous folks, we decided to not. Not a decision made lightly not easily. There are a lot of churches closing for now.
We met our neighbor Jan and then headed out for our hike. We were greeted with a sign in the middle of the road stating it was closed to thru traffic. Ironically, our road dead ends about 3/4 of a mile up, lol, so there was no real 'thru traffic'. Just as we rounded the curve, we saw why. There was a tree hanging precariously on a power line. There was also a utilities truck working on sawing it to release the wire. Did I mention the power was out? So walking further was not really an option. We jumped the ditch and followed a trail to our neighbor's yard whom we met coming down. After cutting through, we came out at the driveway on the other side of the truck and the tree. The worker succeeded in getting things put back to rights and the power was restored.
We headed on up the road and continued on to the trailhead. It was really windy and sunny but oh so cold!🥶 It took quite a while to get somewhat warm.
I took this picture on the way up with the sun above the trees. Really nice!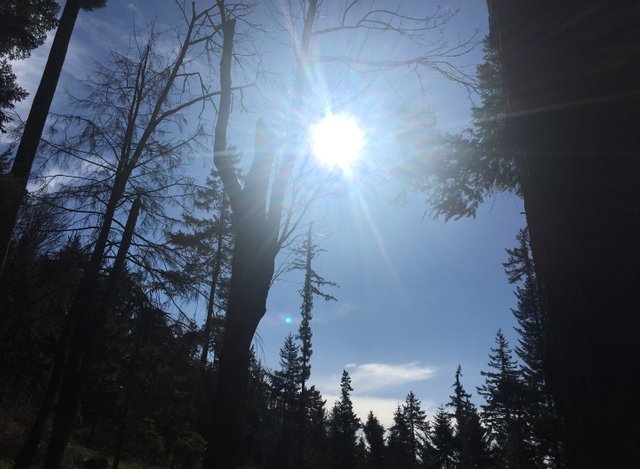 We would run into pockets on the trail where there was no wind-you could hear it above the trees. Then there were pockets where you had to hang on to your hats; you could feel the wind penetrate your coat all the way to your skin! The right side of my face was actually painful from the cold as it was being pummeled by the cold wind. Brrrrr!!
Once we finished the hike and got home, I headed in to make my peanut butter salted caramel mocha with the new coffee we roasted yesterday from Tanzania. It is SO good!!😋☕️
For dinner tonight, I made Cincinnati Chili. For those who don't know, Cincinnati chili is very different from traditional chili. They have restaurants there dedicated to nothing but this chili. A 3-way is chili with spaghetti and cheese. A 4-way is the same but add onions and a 5-way is all that and add beans. There is absolutely NOTHING that compares! I had a 4-way for dinner tonight. It was delicious!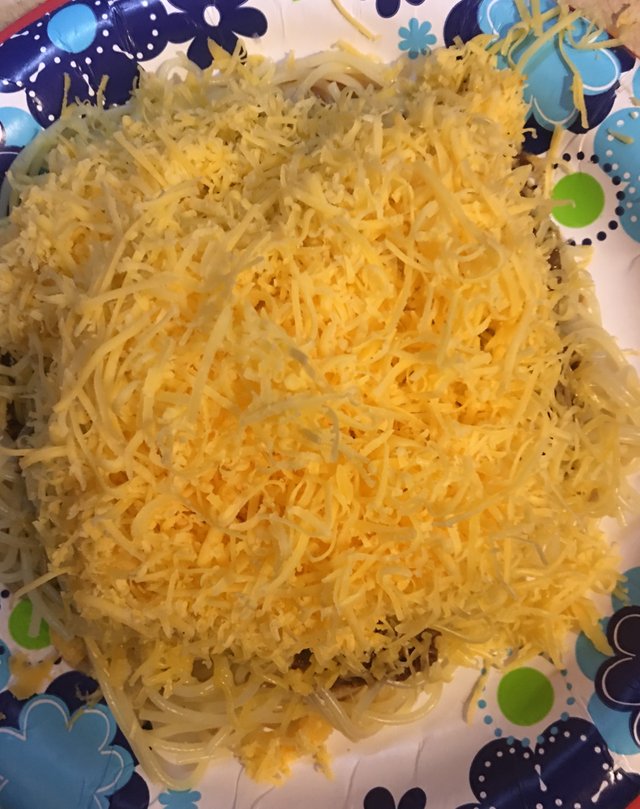 I am looking forward to sleep tonight as I am tired. That's gonna be it for now. Keep on @actifit steppin'! Any exercise is good for you so keep at it. Have a wonderful day wherever you are! 💕💪😎👍



16209

Daily Activity,Hiking,House Chores

is a member of #ladiesofssg4eva
a sweet group of lady stackers of SSG