Virtual Donation Run - new personal record!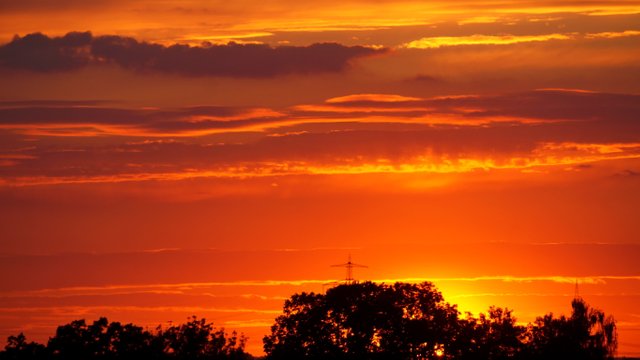 My Actifit Blog #738 | 12 September 2020 |
Today I took part in a virtual donation run over 10 km. Since there are no real competitions on the road at the moment, there are many offers on the Internet to make virtual runs on your own, often combined with a donation to a charitable institution.
In my neighboring community there is a running coach who offered such a donation run. A prize is also raffled to all participants, but I will only know in the coming week whether I have won anything.
In any case, I tried very hard today to achieve a good time. So far it was my fastest run over the distance of 10 km. I needed 1 hour and 2 minutes, which corresponds to a speed of 6:11 min./km.
I am more than satisfied with this result, but I must also admit that I was very exhausted afterwards.

Heute nahm ich an einem virtuellen Spendenlauf über 10 km teil. Da ja im Moment keine wirklichen Wettkämpfe auf der Straße stattfinden, gibt es im Internet viele Angebote virtuelle Läufe auf eigene Faust zu machen, oft auch verbunden mit einer Spende an eine gemeinnützige Einrichtung.
In meiner Nachbargemeinde befindet sich ein Lauf-Coach, der einen derartigen Spendenlauf angeboten hat. Es wird auch an alle Teilnehmer ein Preis verlost, was ich aber erst im Laufe der kommenden Woche erfahren werde, ob ich etwas gewonnen habe.
Auf jeden Fall gab ich mir heute sehr viel Mühe eine gute Zeit zu schaffen. Es war bisher mein schnellster Lauf über die Distanz von 10 km. Ich brauchte 1 Std. und 2 Minuten, was einem Tempo von 6:11 Min./km entspricht.
Ich bin mit diesem Ergebnis mehr als zufrieden, muss aber auch zugeben, dass ich danach sehr erschöpft war.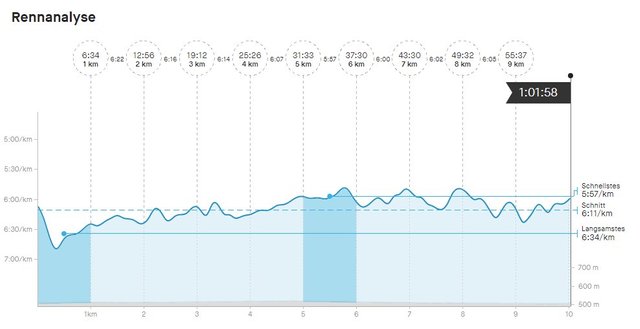 Stats for Today
Walking: 4 km • Running: 10 km
Current Total 2020:

1 834 km
Activity Count: 19 922 steps

(counted by my Fitbit device synced with actifit fitness tracker)
Activity Type:
Walking, Running, Daily Activities
Current Actifit User Rank: 65 (+17.00)*
*Holding 170.00 AFITX tokens
Rewarded Activity Reports: Level 9/10
Checkout all original rewarded Reports on actifit.io UI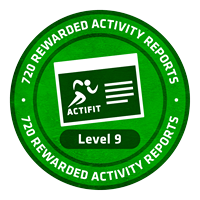 Next and last Badge: Level 10 needs to have 1080 Rewarded Activity Reports!

How to start your actifit/HIVE account:
• Signup for a HIVE-account here or here
• Download the app for Android or IOS
• Join Actifit's community on Discord for discussions and help
• Follow @actifit for daily News and Statistics
• Read the Official White Paper for further information on the project!
• Please vote for @actifit as witness!! The team is doing an excellent job!
• Make at least 5K steps daily and get upvotes from @actifit!
• Now you are ready to go to the Moon!
• Distance to the Moon is avg. 385K km! Enjoy your lifelong travel! 😄

This is my actifit posting account! I'm trying to enhance my health and fitness mainly by running, walking and cycling.
Please support and follow my progress! Thanks so much!
In addition your steps can earn Sweat-Coins!
Please use the following link to download the App (IOS or Android):
Sweat-Coins
Life is Motion! Live an active Lifestyle to stay healthy and fit!




Photos © by actifit-peter
Who-Am-I ?