Another sunny Day.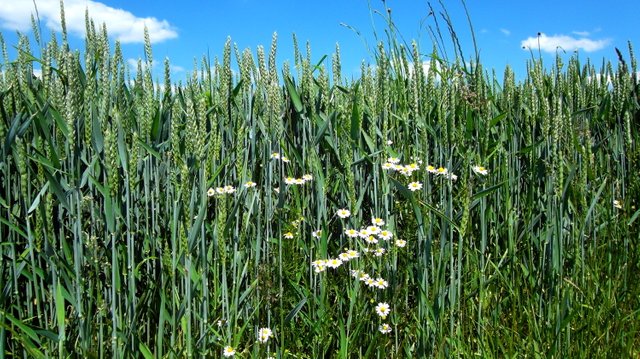 My Actifit Blog #651 | 2 June 2020 |
When the sun heats up the air to well over 20 degrees Celsius and the sunset is still a few hours ahead of me, then an 8 km run can be very exhausting for me, especially since I didn't have a water bottle with me.
When I arrived at home, I had a cool non-alcoholic beer and the effort was quickly forgotten.

Wenn die Sonne die Luft auf weit über 20 Grad Celsius aufheizt und der Sonnenuntergang noch ein paar Stunden vor mir liegt, dann kann ein 8 km Lauf für mich schon mal sehr anstrengend werden, zumal ich keine Trinkflasche bei mir hatte.
Zuhause angekommen, gab es erstmal ein kühles alkoholfreies Bier und die Anstrengung war schnell vergessen.

Stats for Today
Running: 8 km
Current Total 2020:

946 km
Activity Count: 13510 steps

(counted by my Fitbit device synced with actifit fitness tracker)
Activity Type:
Running, Daily Activities
Current Actifit User Rank: 63 (+16.50)*
*Holding 165.00 AFITX tokens
Rewarded Activity Reports: Level 8/10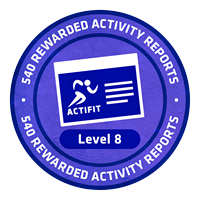 Next Badge: Level 9 needs to have 720 Rewarded Activity Reports!

How to start your actifit/HIVE account:
• Signup for an actifit/HIVE-account here
• Download the app for Android or IOS
• Join Actifit's community on Discord for discussions and help
• Follow @actifit for daily News and Statistics
• Read the Official White Paper for further information on the project!
• Please vote for @actifit as witness!! The team is doing an excellent job!
• Get upvotes from @actifit by posting your daily activities!
• Make at least 5K steps daily! Now you are ready to go to the Moon!
• Distance to the Moon is avg. 385K km! Enjoy your lifelong travel! 😄

This is the actifit posting account of @peter2017, an ambitious guy with a bunch of old bones. I'm trying to enhance my health and fitness mainly by running, walking, cycling and swimming.
Please support and follow my progress! Thanks so much!
In addition your steps can earn Sweat-Coins! Please use the following link to download the app: Sweat-Coins
Life is Motion! Live an active Lifestyle to stay healthy and fit!




Photos © by actifit-peter
Who-Am-I ?