Today we e...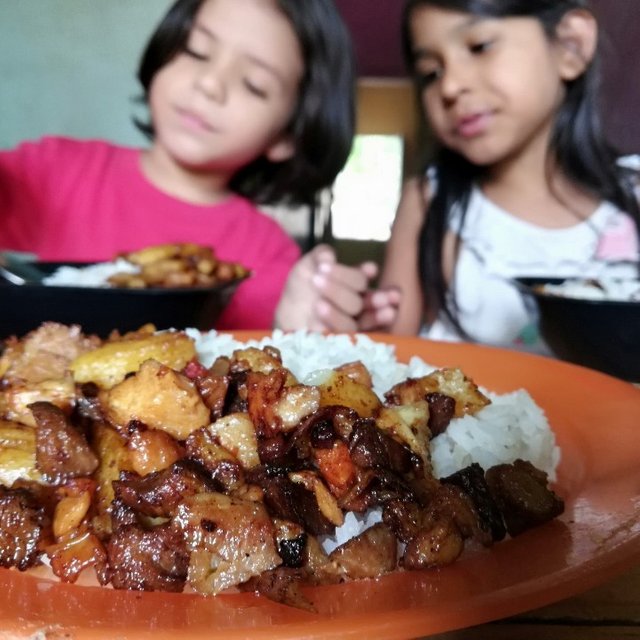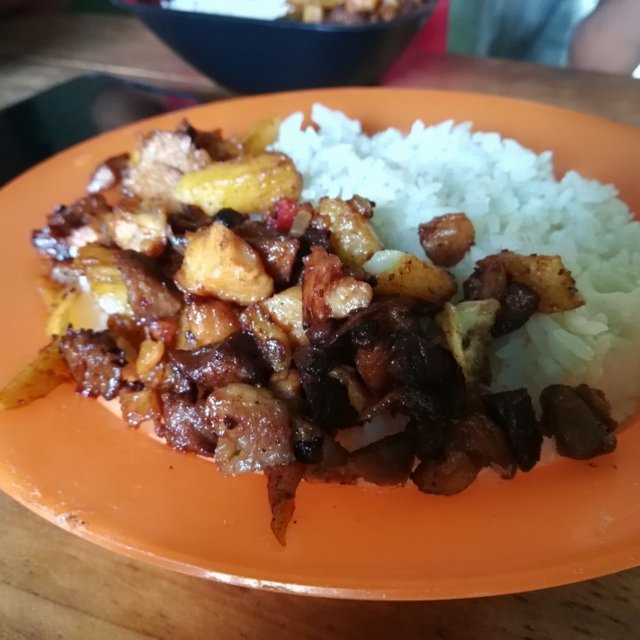 Today we enjoy a delicious lunch combining the leftovers from the grill that we have from Valentine's Day, my wife took care of giving them a different touch and chopping everything, I prepared a very loose rice and the lunch was succulent.
On the day of love and friendship, I took my wife and children to a great restaurant to celebrate and as I spared no expense, we had a lot of meat from the grill so I asked the innkeeper to put it to go and we brought it to us. box and also the mashed potatoes in the same tray.
It was just a matter of cooking with more onion, some garnishes and chopping the good to make along with the fries that were between the meat.
[WhereIn Android] (http://www.wherein.io)