Dev log Update | Steem Income Report Improved | Steemcryptic Version 3.2.4 Released
Hey all. I know I updated Steemcryptic just yesterday. However, I had to make another update to one of the tools because I got to know that there was a small error in my TRX reward conversion logic. So, let me get right into it.
Problem:
Previously, on Steem Income Report tool, the value of TRX rewards was equal to the Steem Power earned by a particular user. However, this did not take the Steem Power Inflation into consideration. This means that the TRX rewards that you see on the tool are slightly off the actual number.
Solution:
@ety001 confirmed that 1TRX is equal to 1913 vests. So, with the new update in place, SIR tool now displays both the TRX earned due to author rewards and curation rewards separately. This would make the tool a bit more accurate than before. Additionally, this also makes it easy for the community mods to distribute the rewards correctly.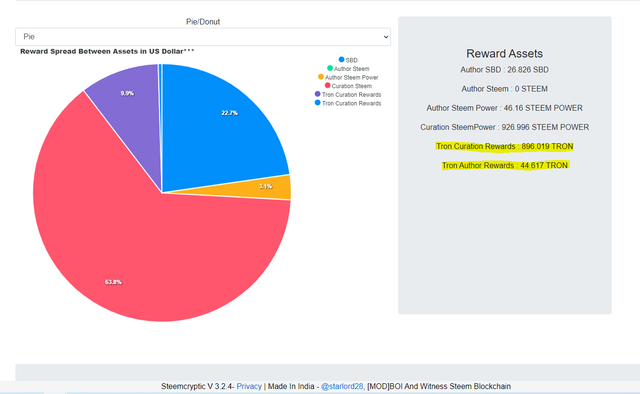 The new and improved reward distribution format
So far, I am aware that
@steemingdiaries
and
@sapwood
from BOI use the SIR tool to distribute rewards. So, I hope this explains the reason why the SP earned and the TRX earned by a user are different.
If you do want to support my work further, please do consider voting me as your witness by heading over to https://steemitwallet.com/~witnesses and voting starlord28 as your witness. Currently, I'm ranked 48 on this list.