The dairy game season 3, How I make an E-card from flyer maker 14|09|2021 by @optimistickome
Hello beautiful women, welcome to my blog again. Today I will show you how I make an E-card from flyer maker for my cousin birthday which is today. It took me least than 1 hour to design it with flyer maker. First of all, you will download the flyer maker from play store. After that, you install it to your phone. You can use laptop or your mobile phone when designing any flyer of your choice. The flyer maker helps your work to be easy because it is already design for you, but you just have to add your different content and upload your different images on it.
How to create a professional flyer
Step 1: Open the flyer maker & Choose a template. Start by choosing a flyer template.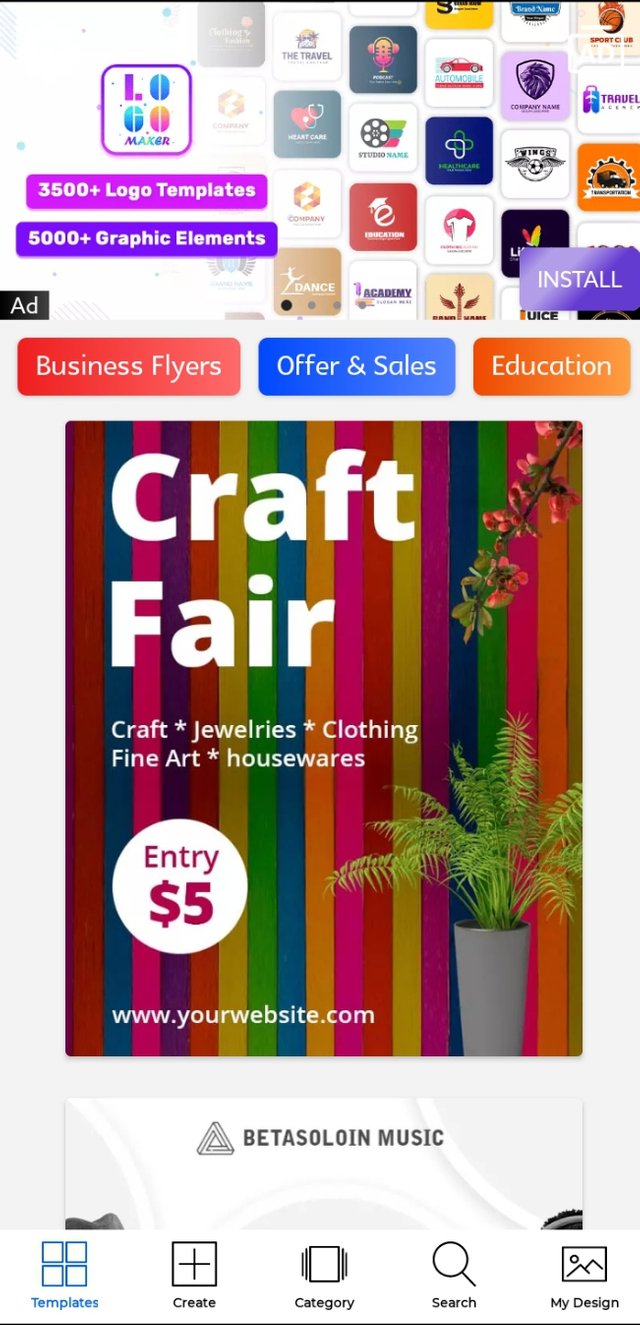 This is how the surface will look like, there are different flyer here, e.g business flyer, offer & sales, education e.t.c. you can create your design from Scratch or just use already made design. It all depends on your concept of the design. The options are there for you.
Step 2: Choose your design.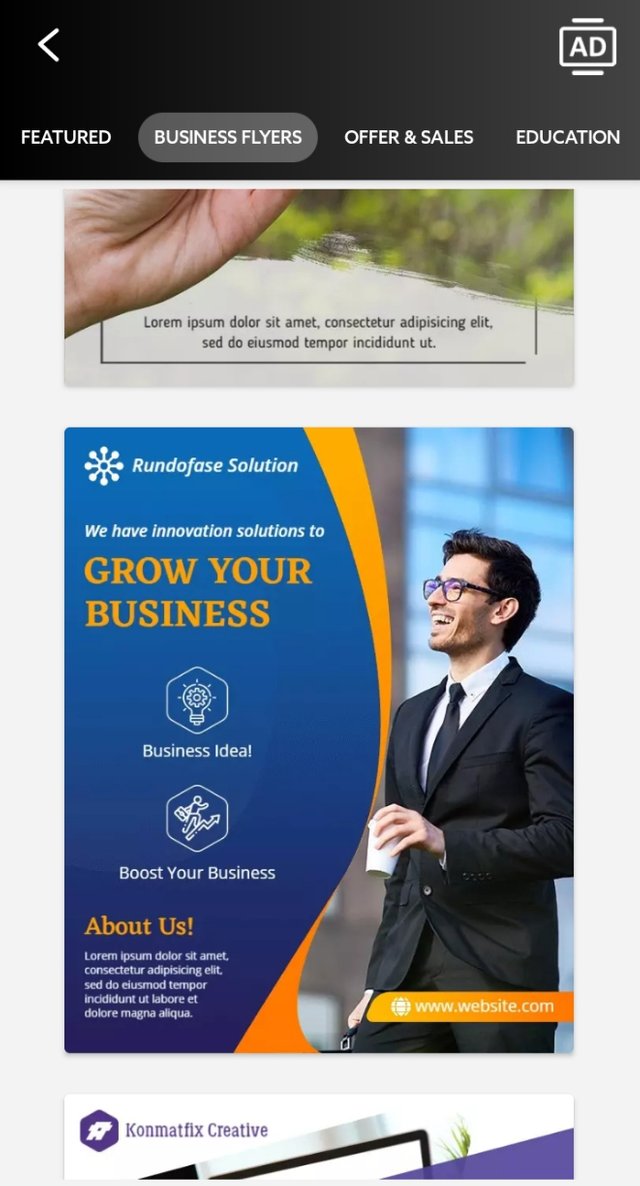 Step 3: Click on the design, click on edit. Then start editing.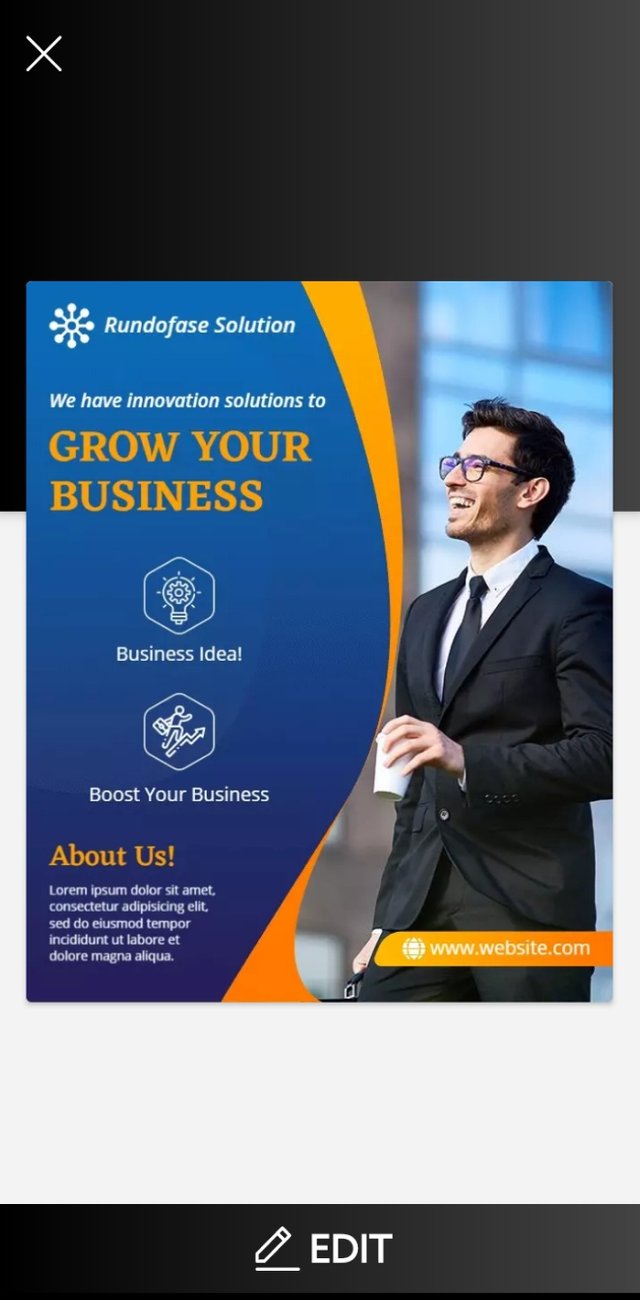 Step 4: Add Images, Add compelling images,
craft your message. Keep your copy short and to the point. In this stage, you can write what is needed in the flyer if you are starting from scratch, you can thereby change the write up/text if you are using already made flyer.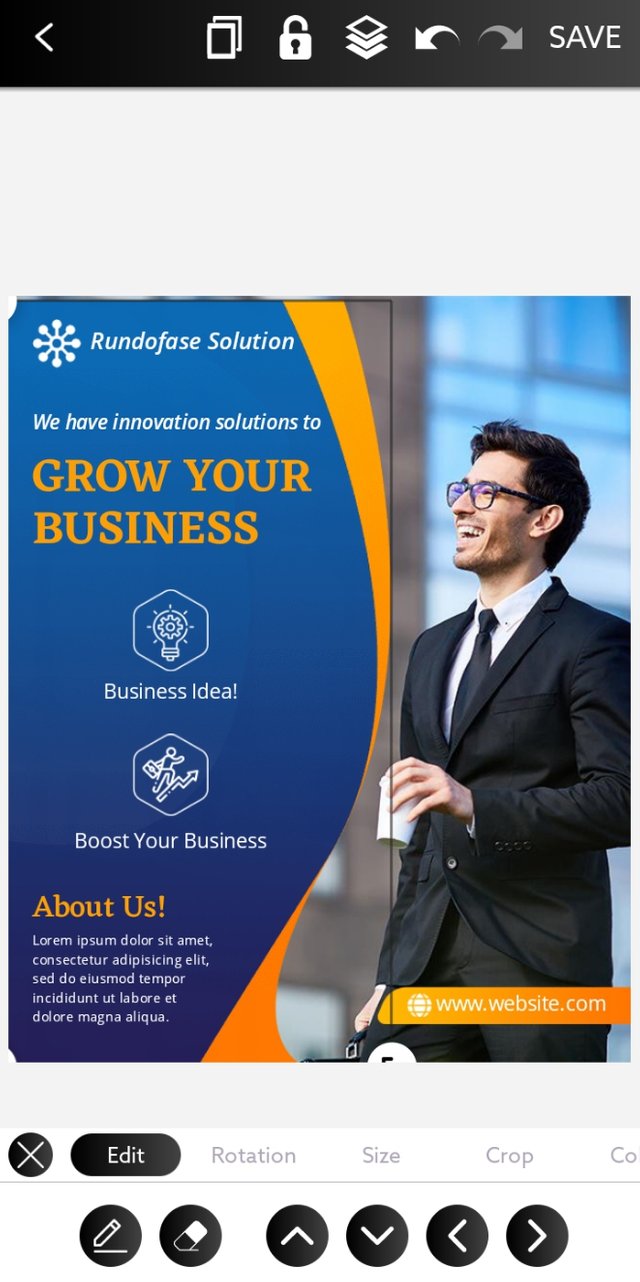 We have justification for duplication, keylock for padlocking the design if you don't want to work on it. The next one at the top is where you will find every items that controls the design. Next one is like control Z or before & after in case you mistakenly delete a text or pic, once you press the back icon, it will retrieve the text back. All these will be very easy if you understand computer too. The next one is save, once you finished your design, your click on save so that your document will be save automatically.
Step 4: Customize : What colors do you want to use? Bold and bright colors will attract people's attention but the design also needs to work with your brand, your industry and your target audience. What are the colors that will reinforce your message? For example, greens and yellows for health and wellbeing or bright primary colors for children. Do you want it to be super vibrant and colorful or keep things simple and sleek with two or three colors? Could it work in black and white, These are important question if you're on a tight budget. You will find edit, color, size, font, rotation, crop, opacity, shapes, shape lining, curve, style, paragraph, shadow e.t.c. once you click command, it execute your desire combination for you. There is a place to write text too and insert of photo at the bottom of the design too.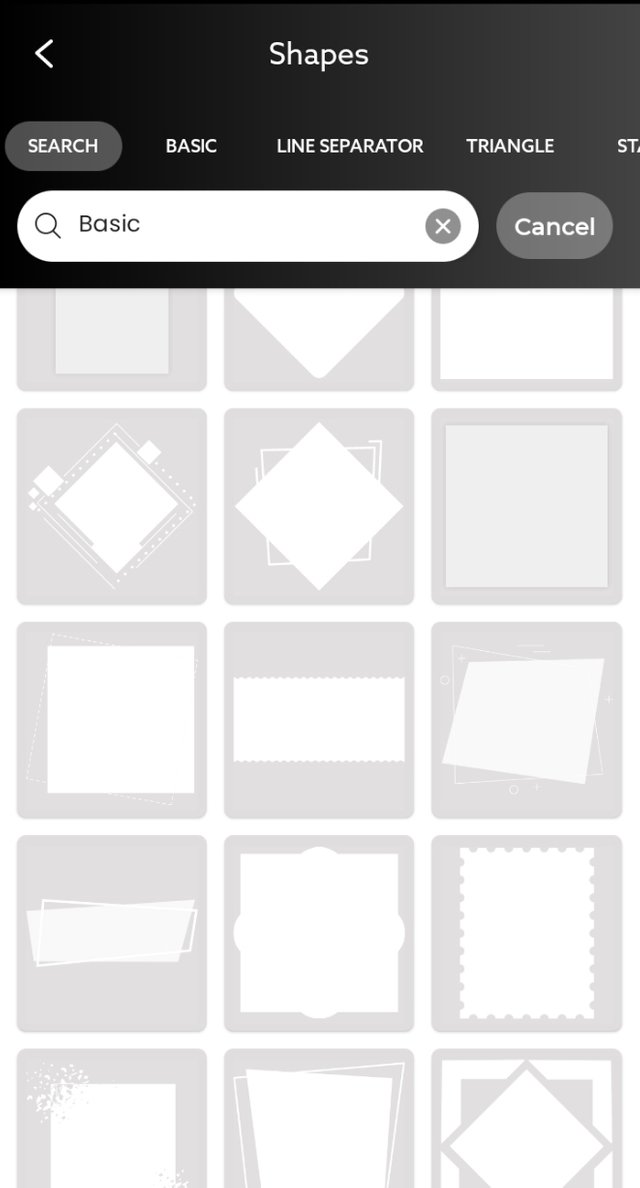 Once you click shape, it will take you to basic then click any shape that you want. We have the rectangle,square,circle,oval, triangle e.t.c.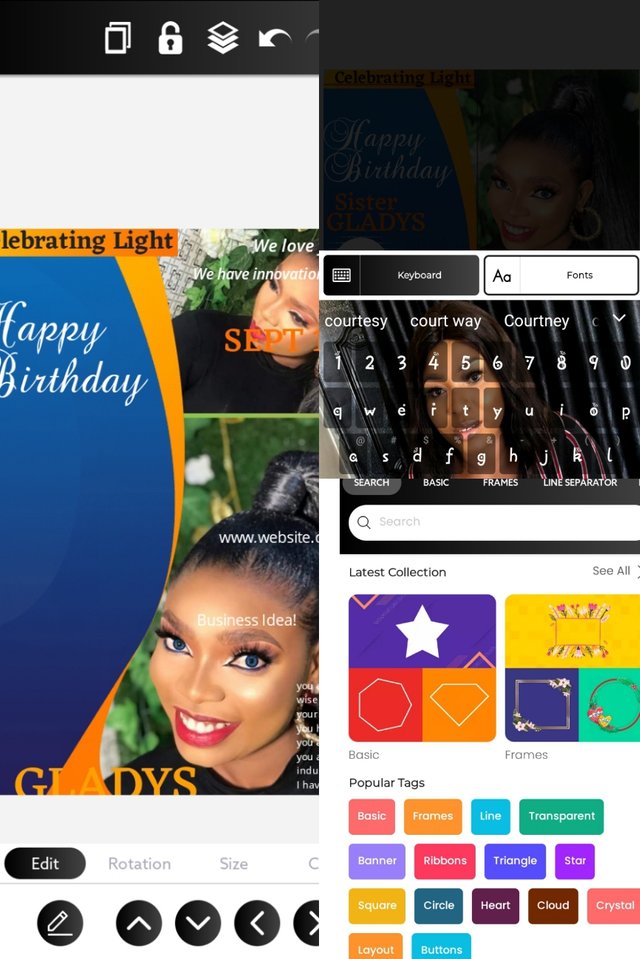 After arranging and adding what you think, can fit into the design. Make sure you click on jpeg and click on high under quality before saving it. After saving the design, it will show success. Meaning the design have been saved to your folder.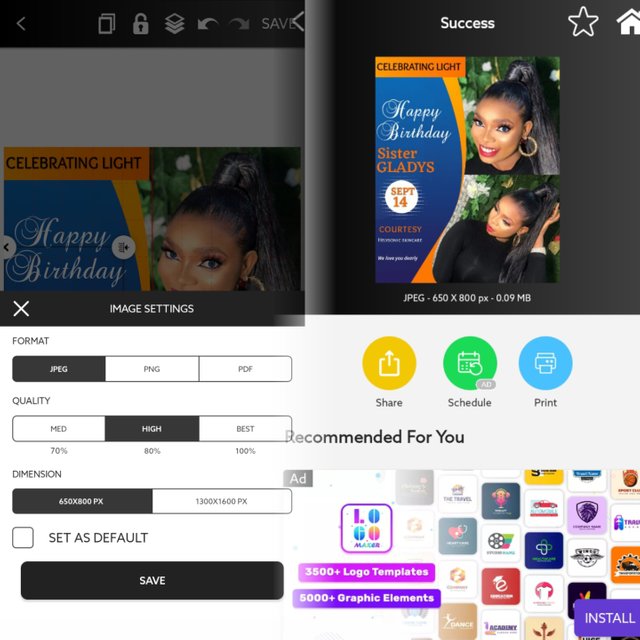 This is the outcome of the birthday E-card design. I'm so happy because my cousin love it. You can try it out. Very easy to do. Stop spending money on flyer, learn this today and you will be amaze you did. Do your business flyer by yourself as from today and save your cash. Thanks for reading and I hope you will love too.
Outcome of the design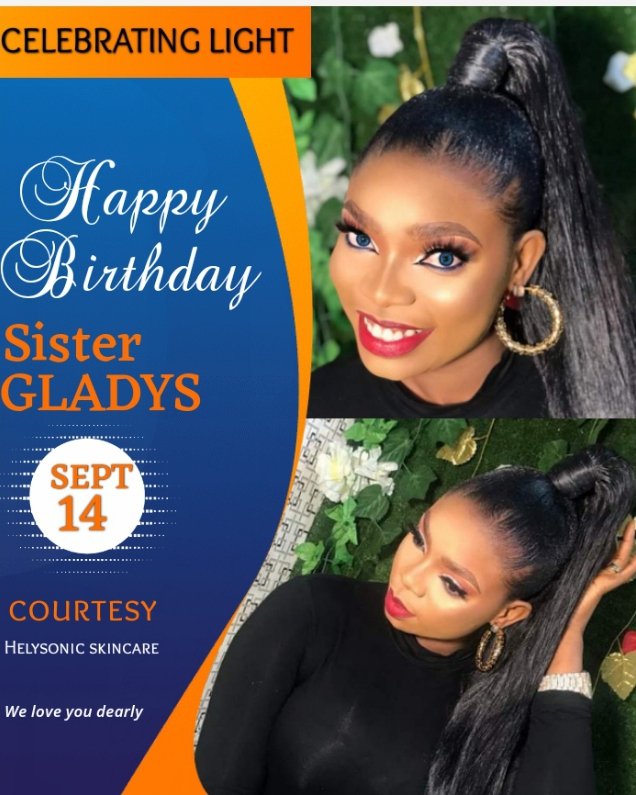 Here is my Entry👇
Introductory post
Special thanks
@focusnow
@svm038
@ngoenyi
@pricelesspresh