Organizing A zoom Meeting For The African Women, Reactivating 2 African Ladies And Thank God For A safe delivery Of An African woman (@goodybest)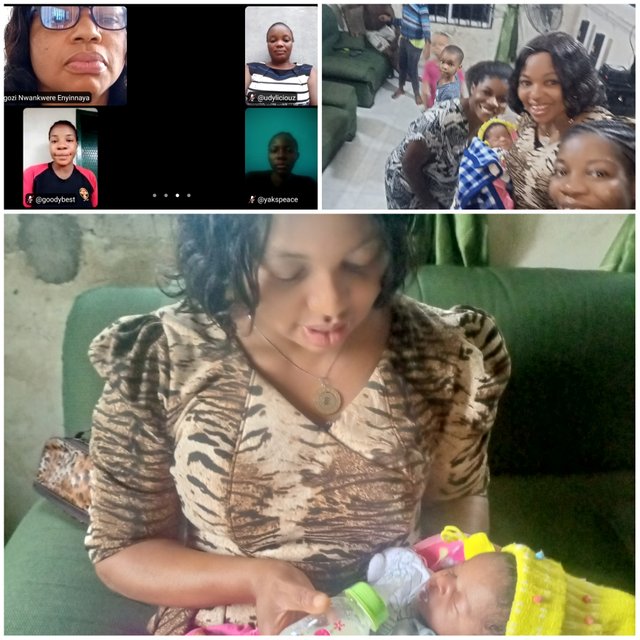 Hello dear ladies, welcome to my blog. I believe that we are all doing great?
It was a great day yesterday being when I and the African women had our first zoom meeting after a long time.
We agreed to have this meetup in our WhatsApp group on the said date and it happened as agreed. I was so happy to see some African women join this meeting and they were so excited about it.
One of the things we discussed was how we can remain active.
We also discussed the common errors that one can make and his post will not be viewed as low quality contents. This was asked my @afunkycares and @goodybest pointed out some of those mistakes as including
Typographical errors, not writing upto 300 words, not applying markdown styles and all others. I also added that the title should have something to do with the cover image or the thumb bell. The introduction paragraph should also relate to the title and other points
The meeting lasted for an hour 20 minutes.
Those in attendance included
@ngoenyi
@udyliciouz
@beautybb
@goodybest
@mariez
@afunkycares
@ukpono
@yakspeace
@temitopef
I sincerely appreciate them all fot still maintaining their zeal for steem and steemit. It is quite commendable.
Below are some of the screenshots of the meeting
Reactivating 2 Of Our African women
I noticed that most of the African women have slowed down in their activities here. I began wondering what could be the problem and then I decided to chat 3 women up. They gave their different reasons and promised to get back to action. But I didn't stop there. I kept chatting them up and even calling 2 of them on phone and finally, they have made a come back post.
@hannybanny and @nneoma08. You can read their posts below
I will check out on other African women soon.
Congratulations 🎉🎉🎉 to One Of Us, @goodybest For A Successful Delivery Of A Bouncing Baby Girl
Nine months journey is not easy at all for the women folk. Carrying another human in our womb is a blessing that the Almighty had given us as women. I received a call from @goodybest about her safe delivery and I was so happy. I knew she was pregnant and I knew most of the discomforts she faced as she usually complains. But I am happy that she has delivered safely. It is all thanks to the Almighty.
I visited her where she was being taken care of by her dear sister, @graceakan. She truly acted as a mother. She really took care of her. I was so happy when I saw how happy she was then. I also so the kids with her as well as her mother there. That means that she has more hands to care for her.
I and my hubby spent time there and we were also welcomed warmly. Some of the pictures we took there are as shown below 👇👇👇
This is I, goodybest and her sister @vickydear and the newborn baby

this is I with @benton3 and goodybest's mother</center

I with all the kids around

this is when I was feeding the baby

It was a wonderful moment. We dance around as you can see in the video below

Congratulations 🎉🎉🎉 to her and to all the women that are passing through this labour. It called for joy. I celebrate you dear. I have added you as 50% beneficiary to this post.

This is my introductorypost here