Burnsteem25: The Diarygame 08-13-2022 | My Friday's Routine
Hello ladies, it's a happy day!
Gonna be inspiration to share my activities for the day this 13th of August 2022. But before anything else, let me spread my warm greetings to each everyone here in steemwomen club community. And hopes you all have in a great days and of course have a blessful days and guidance of our great Godfather in heaven.
And sharing my routine for the day, so of course I'd start it with my treasured family, my children and niece. After I've waking up and actually this is already our everyday routine. They are always get papansin on me, they get my mobile phone and make a selfies on me while on the bed.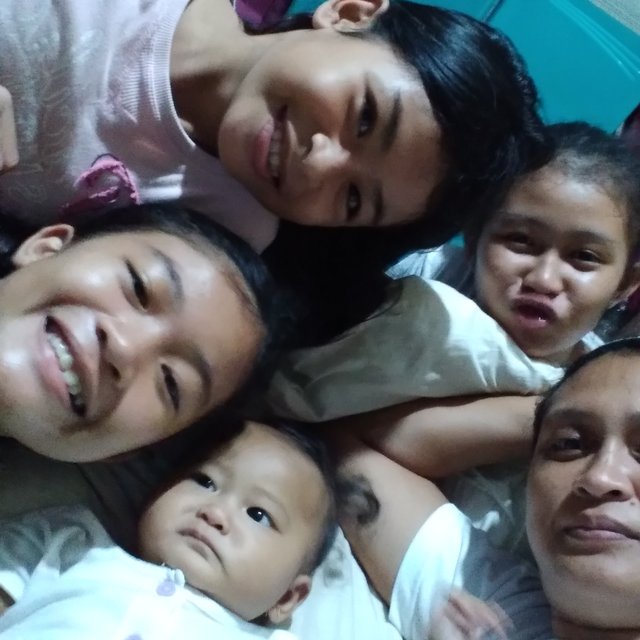 Which is oneway also of family bonding it's because they wanted to make a selfies with their second degree cousin. These baby which also lying on the bed which they really loves to make selfie with my niece. Because they really loves the cuteness of their cousin and they wants it to cry.
Kay ganahan kuno kaayo sila nga mohilak ning bataa kay cute kuno kaayo ang nawong, bugol kaayo. So instead of makes her laughing they wanted it to make her crying.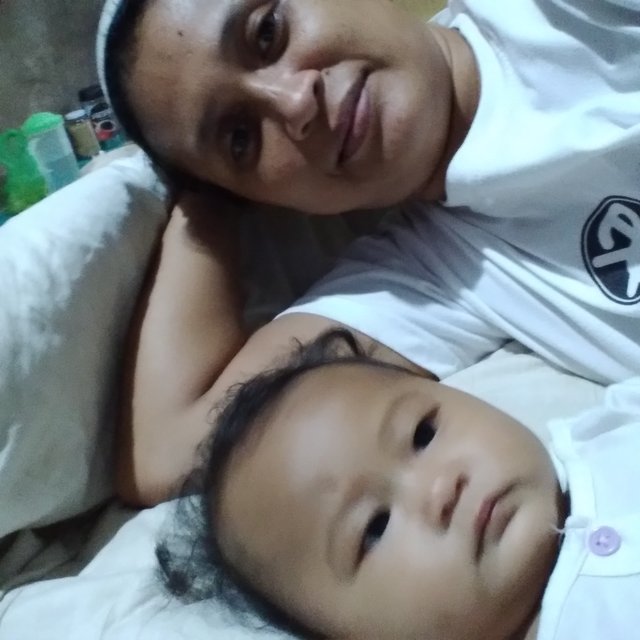 Mga sungugan jud kaayo akong anak and then right after kung mapul-an na silag hagwa sa bata kay it is already crying. Then they will gives it to the mother then they all laughing and saying. She's crying auntie which is ila d i gisungog para mohilak.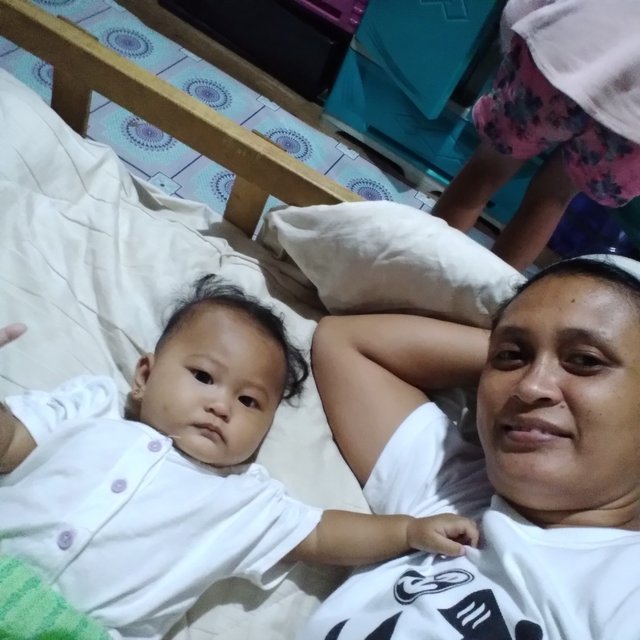 Afterwards, I'm taking a bath and then prepared for my belongings in work. Because I am also working as a housekeeper in one of a well known condo's and residential buildings here in our place. And it's because I love my work so I need to always be punctual in my workplace. Then so I need to prepare as early as possible with my belongings.
In our workplace, I really want to always be looking presentable and admirable in every of my personal grooming and even in my job. So that's why, I spent myself first on the mirror.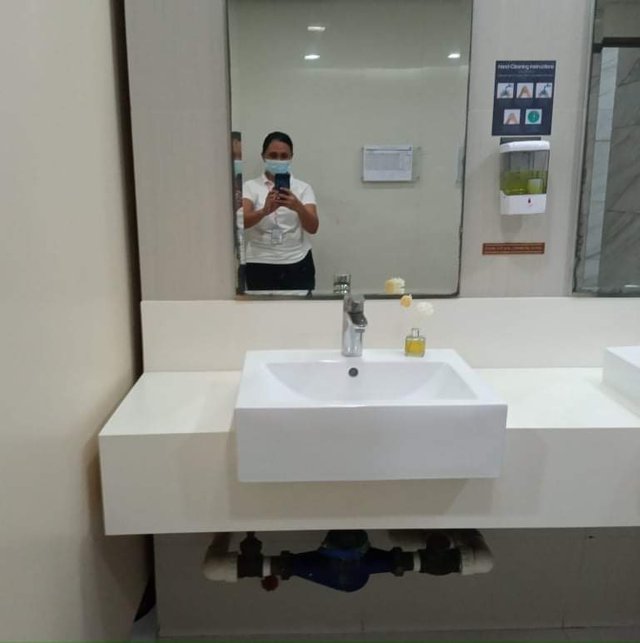 Then making selfies with my stands, dress and grooming. Because as what I have said, I really wants to make myself presentable and good looking in my workplace. Inorder to have my inspiration to my workmates with my dress code.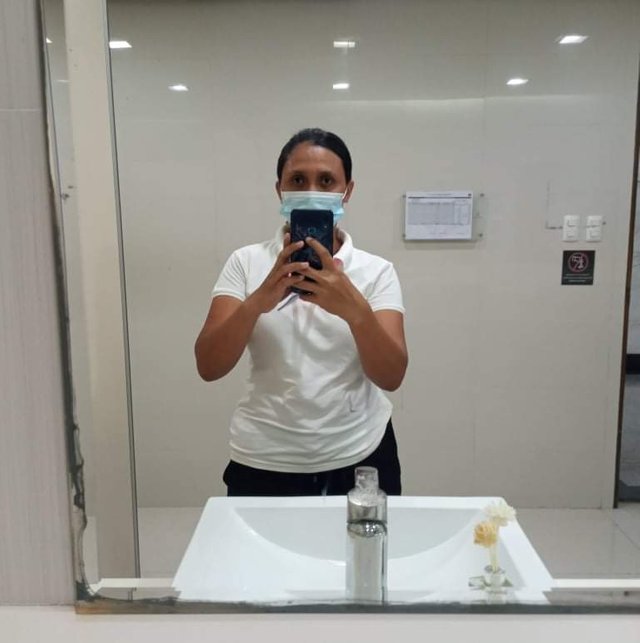 Then right after my work and because I am just a newly hired employee in my workplace. So I need to have my ATM for my salary claims. So I need to process it in the bank where my employeer has an access to put my salary.
So from my work, I'll just go directly and ride with a bus to the bank inorder to process my ATM. And luckily it will just easily done and I'd finish it as early as I will not expected. And I am very glad and happy that it will just easily finished.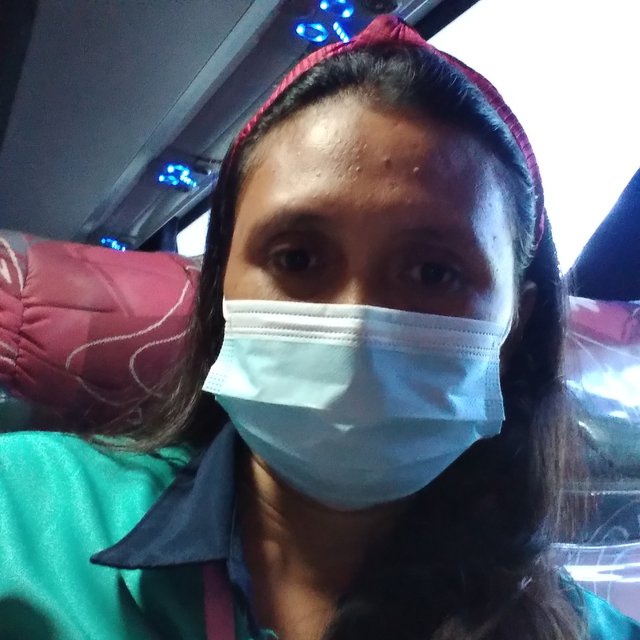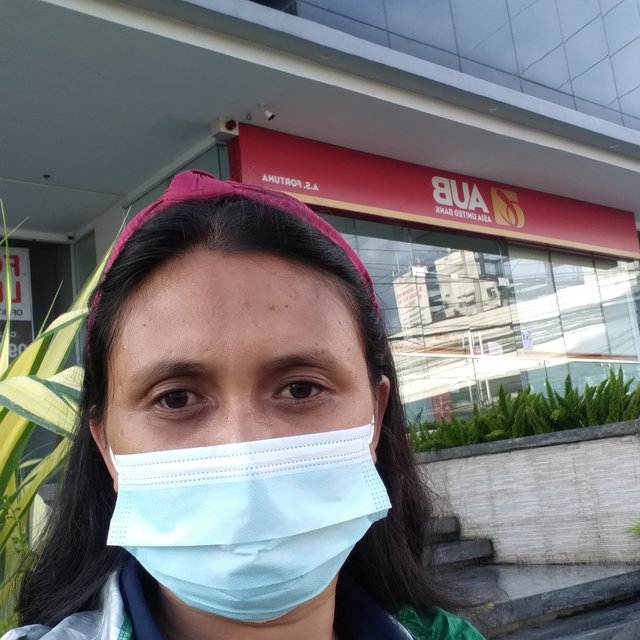 So then quickly going back home because I really wanted to have a rest and relax. And also spent another quality to my family.
And this all for today about my diary.
Thank you and blessed day everyone.
Love lots,
Chibas.arkanghil