Burnsteem25 | Cooking Oval-shaped Squash in Sardines Recipe for Lunch
Hello ladies good day,
I'm so much grateful to be back here in steemwomen community. Maybe I had miss some wonderful updates here but I trying my best to be active as soon as possible.
Although I'm so busy in these successive days so that's why I can't be able to submit any post in the community. But anyway, important is I am now in the community as this present.
And started sharing with my cooking post. As a mother and as a wife, I'll just almost spend my day with just in the house. And I know how hard to think what will be the viand for the everyday meal of the family. Most especially I have already a big family.
So what I have done for now was I'll check it out the backyard vegetable garden of my husband which is just located in front of our house. And lucky because I found a fruit of an oval-shaped squash vegetables. Which enough to consume for lunch viand. And what I have did I'll get the fruit and decided to cook it for lunch viand.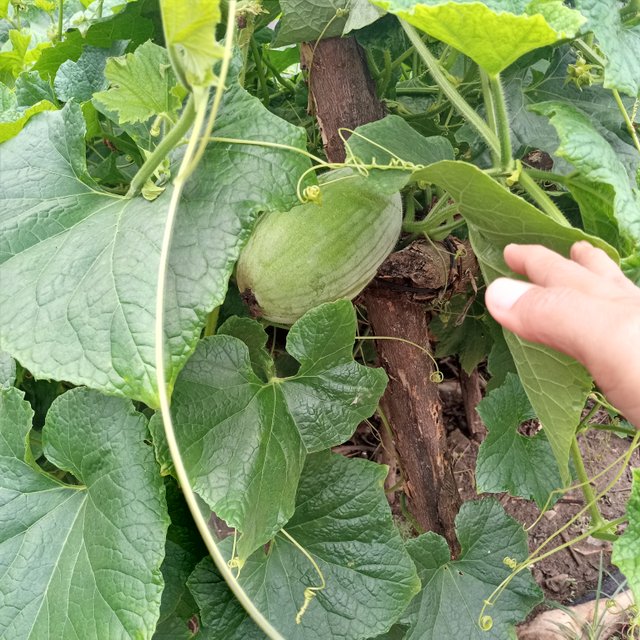 And these are some of my ingredients.
| INGREDIENTS | QUANTITY |
| --- | --- |
| Squash | 1 pc |
| Sardines | 1 can |
| Onion | 1 pc |
| Garlic | 1 pc |
| Soy sauce | 1 1/2 tbsp |
| Salt | 1 tsp |
| Umami | 1/2 tsp |
| Cooking oil | 1 1/2 tbsp |
| Water | 3 glasses |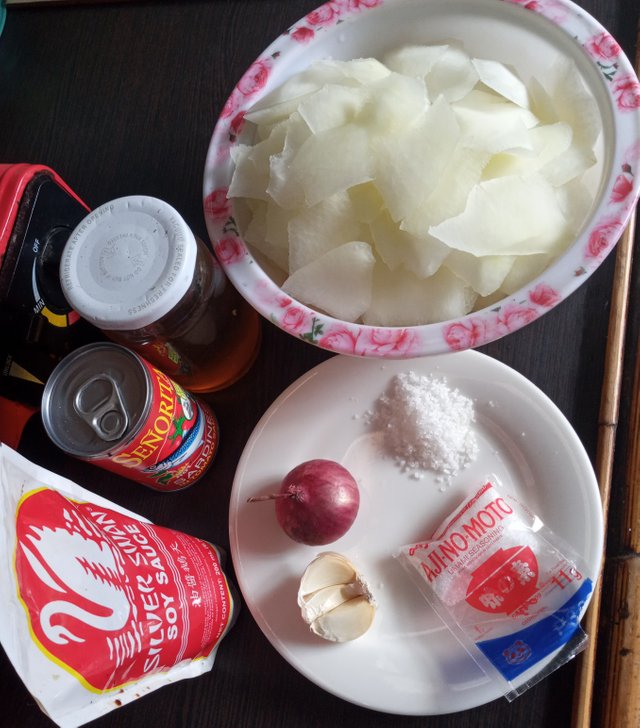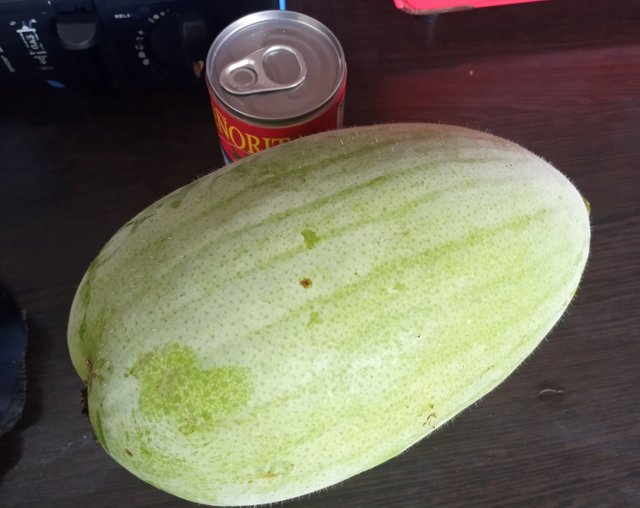 And started with my cooking preparation. So first, I'd remove it's outer skin because it is so very hairy.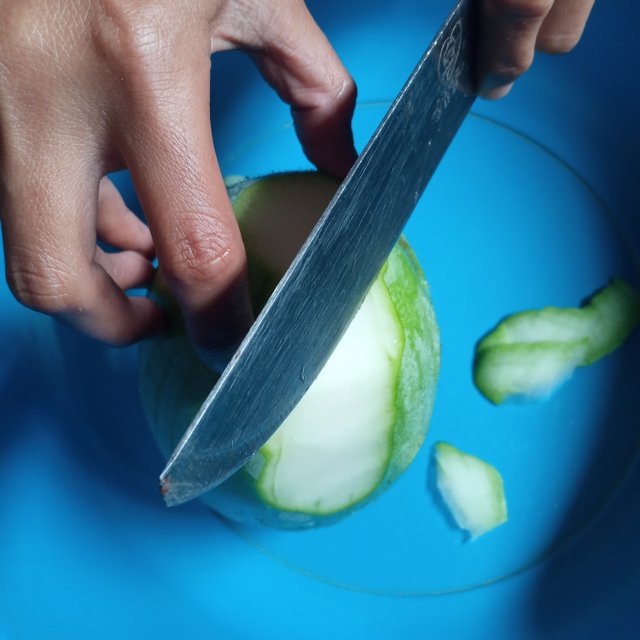 Then after removing the skin. I sliced it into a thin cut so that it is just easily to soften and smoothen in cooking.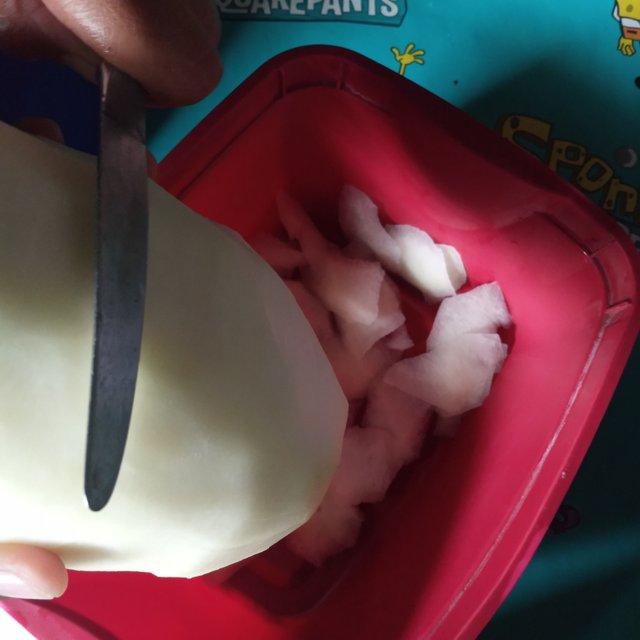 After preparing all of the spices for my recipes. So this is the time I started to cook my guisadong oval-shaped squash with sardines recipe.
So this is my steps on how to cook this kind of recipe.
1)Heated the frying pan then add the cooking oil.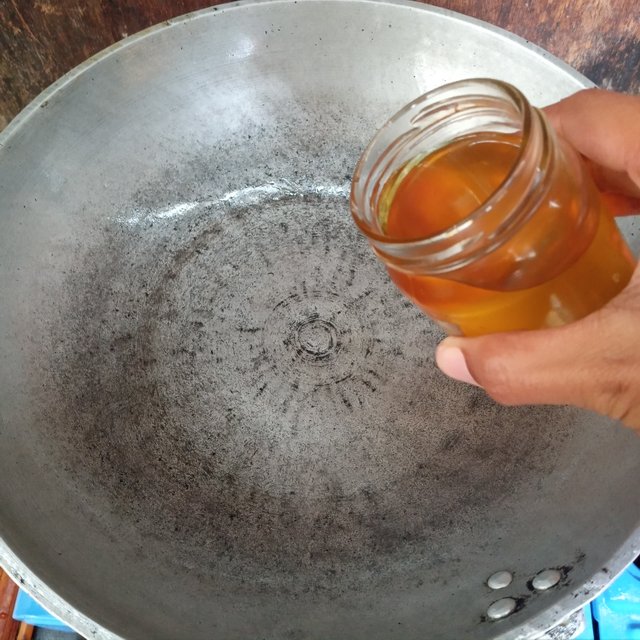 2)When the oil was already heated. Put the slice onion.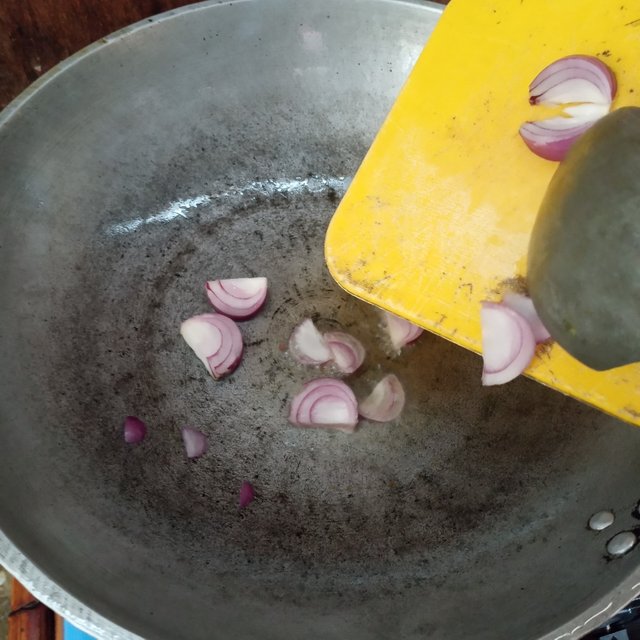 3)Following with the flattened garlic. Then fry it.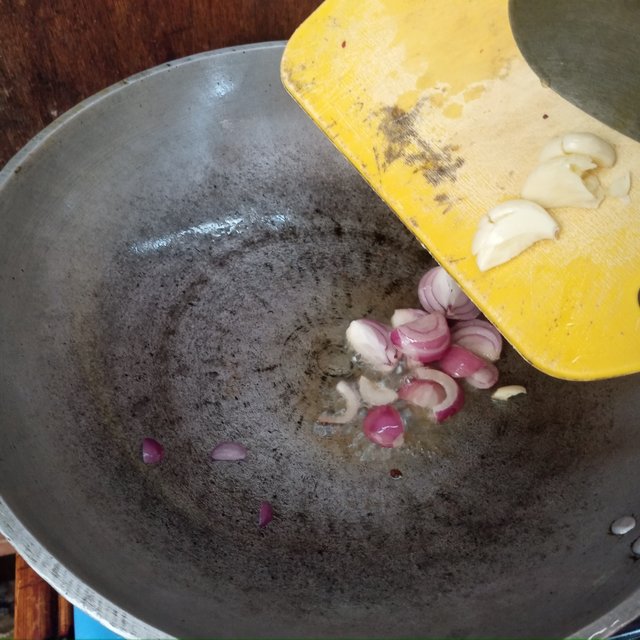 4)Next add the sardines. Fry it.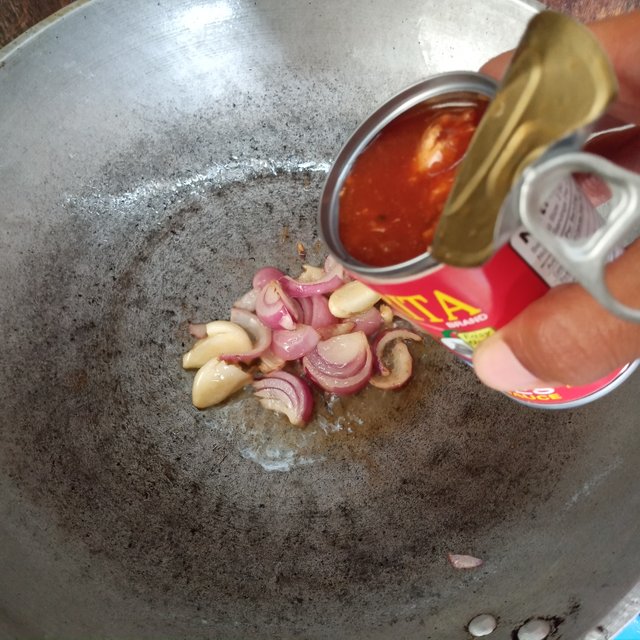 5)Then followed the slice squash.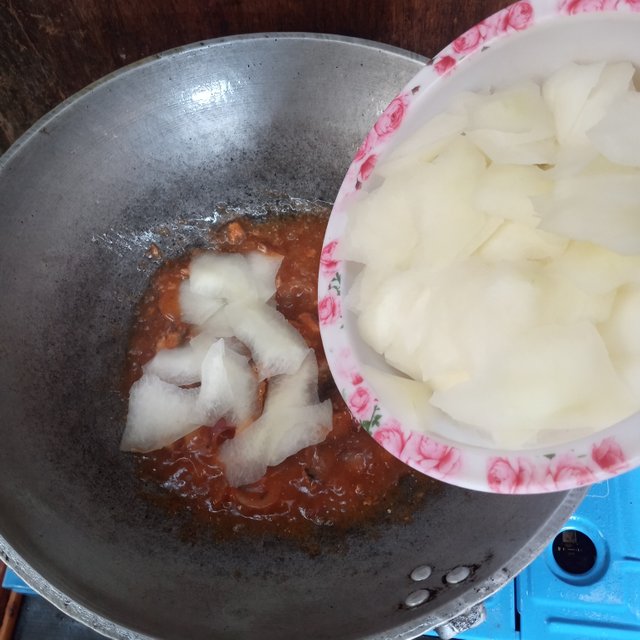 6)Next the soy sauce.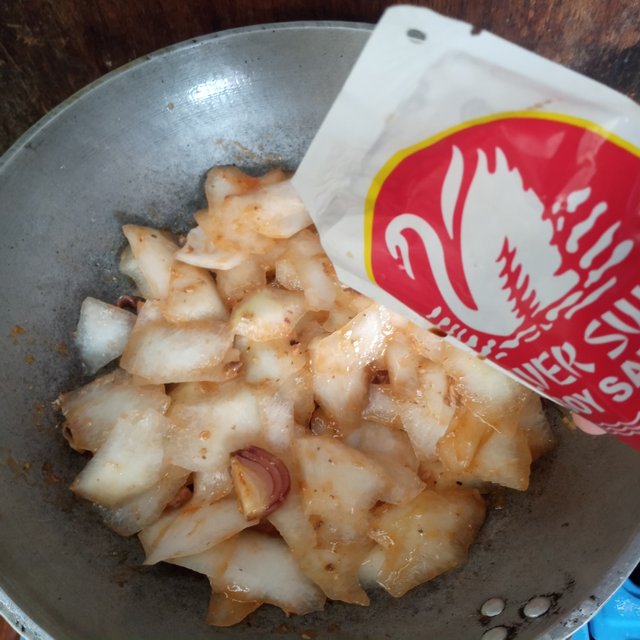 7)Then add the water. Cover and cook it for 10-15 minutes.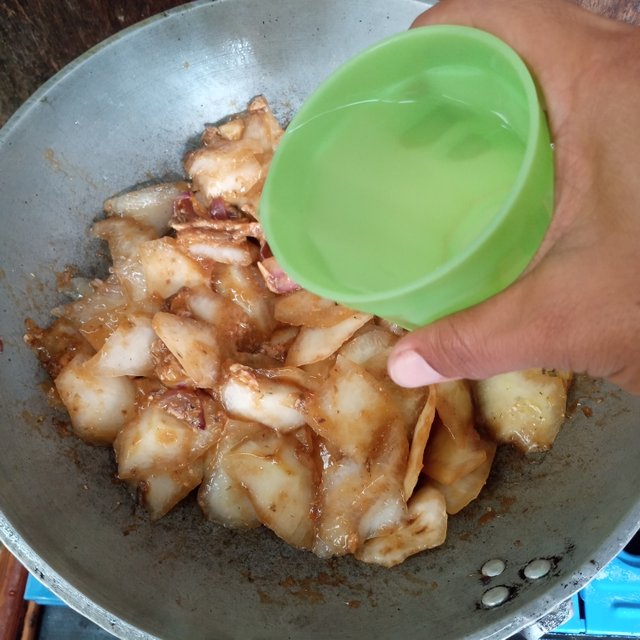 8)Add the salt and umami.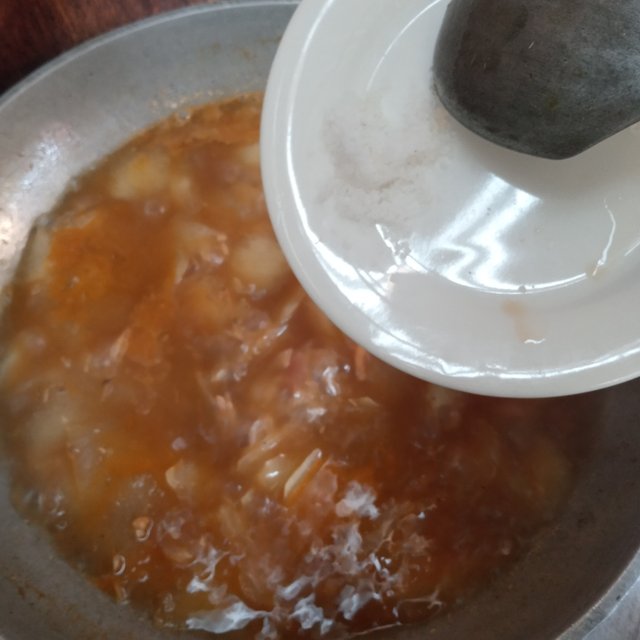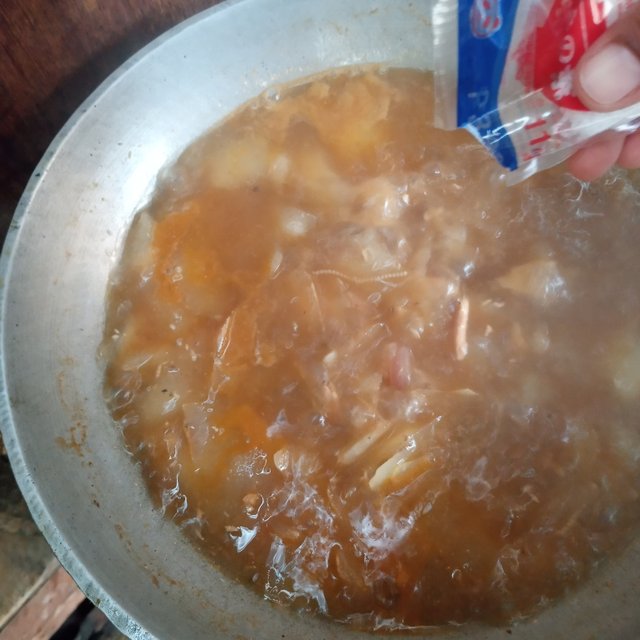 9)When it is already soft and smooth.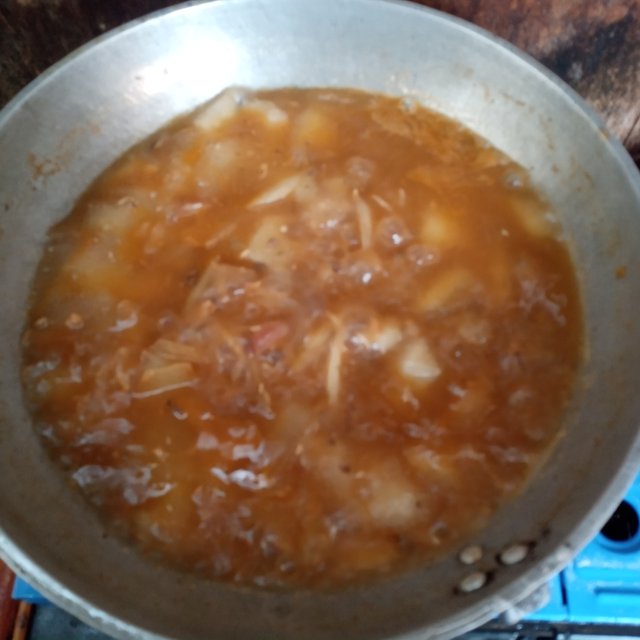 10)Done and serve.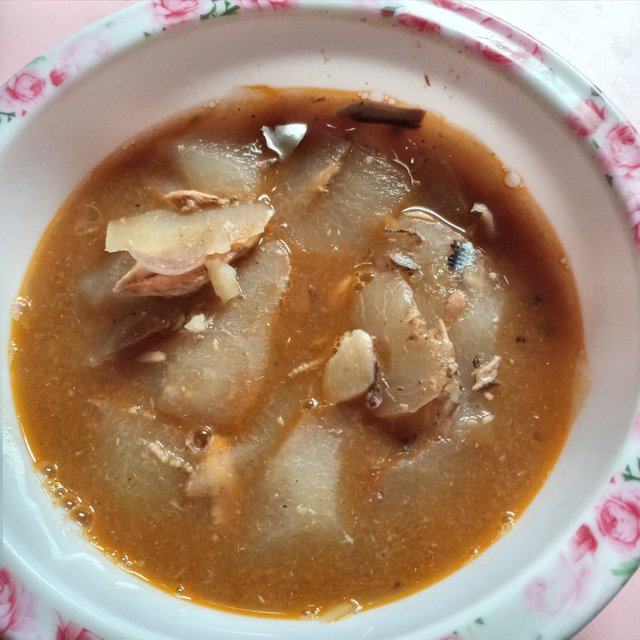 This kind of viand is enough for my whole family. Healthy and fresh because it is came from our backyard vegetables garden. Which is pure organic gardening and no insecticides applied.
I think I'm almost done with my cooking blog. By the way, thanks of the updates of sister @nadiaturrina.
Stay safe and God bless ladies.
Loving mom.
Chibas.arkanghil