The Diary Game| "Easy Cooking with Kids for our Afternoon Snacks
20% payout of this post goes to @womenclubcharity
Greetings beautiful steemian women!
Since today is Sunday, I spent all of my time with my family. Today, we decided to do traditional cooking of ground corn which we bought from my aunt for our afternoon snacks.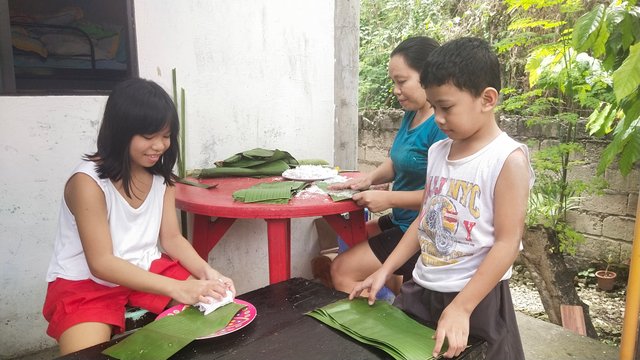 It was my husband who mixed all the three ingredients, half kilo of ground corn, coconut milk and 1/4 kilogram sugar. While my children and I prepared the wrapping. We cleaned the banana leaves we took from our backyard.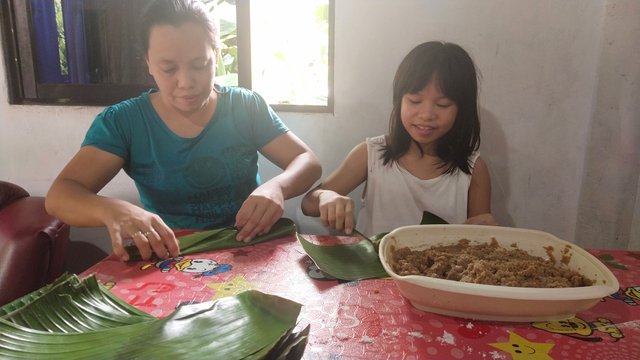 With these, my children not just learn the value of helping and preparing foods but they were also enjoying what they are doing. I can see the excitement on their faces as they were helping do this simple task at home.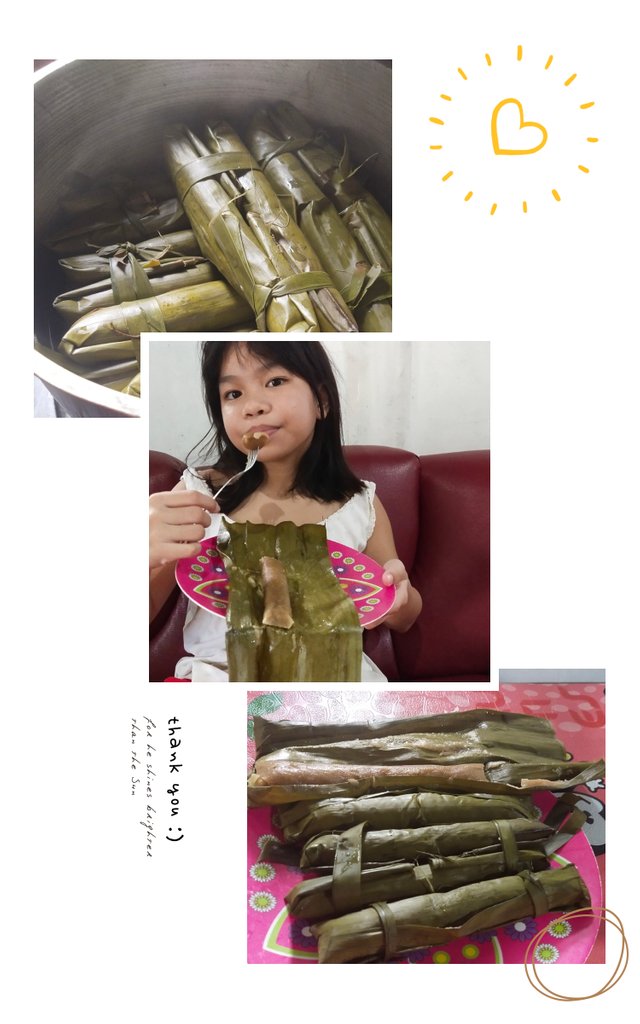 After we wrapped the mixed ground corn through banana leaves, we let it boil 30 minutes. My children could not wait to taste what we have prepared. They really like doing it that they even told me to that we will do cooking time every weekend.
Teaching kids little lessons that help them become good person is what every parent desires. With our quality time spent, I am glad they are very cooperative.
So that's it! My day ended with light mind and heart.
Thanks for visiting.
Stay safe everyone!
Truly,
abby0207