CONTEST WINNERS: IF YOU WERE THE PRESIDENT, HOW COULD YOU ADOPT STEEM AS A LEGAL TENDER.
---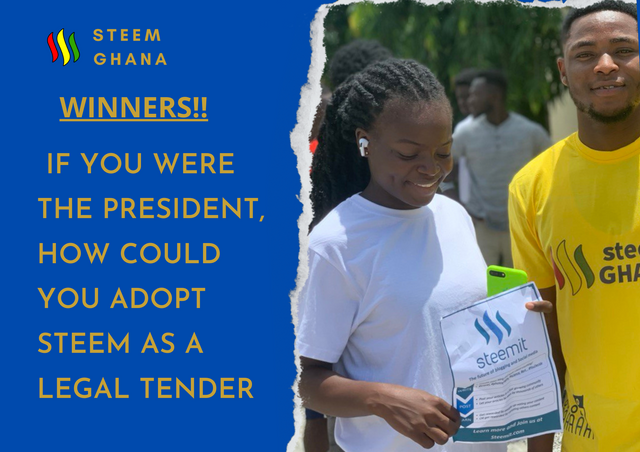 In our just concluded contest, we had a series of great entries coming in. It was quite a joy to read all the entries and see how we see steem as a form of payment and the manner through which we could receive it in our country.

Here are the winners.

1ST PLACE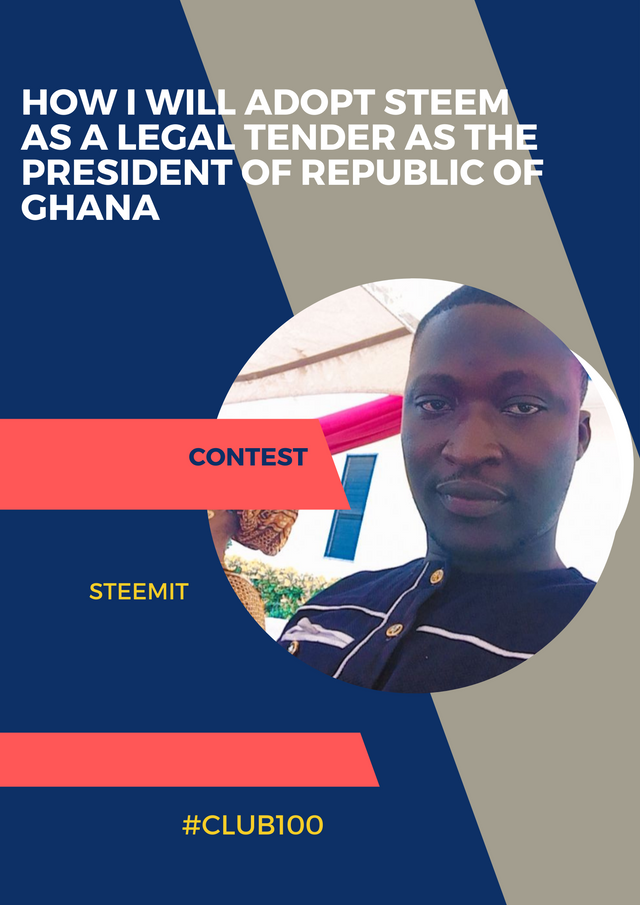 #club100💪 || Contest || How I will Adopt Steem As A legal Tender As The President Of The Republic Of Ghana|| #club100💪
---
As the president of the republic of Ghana through the Bank of Ghana ( BoG), economic management team and all government stake holders will laid down these explanation to the good people of Ghana the reason why crypto currency ( Steem) should be adopted as a legal tender in the country.....

2ND PLACE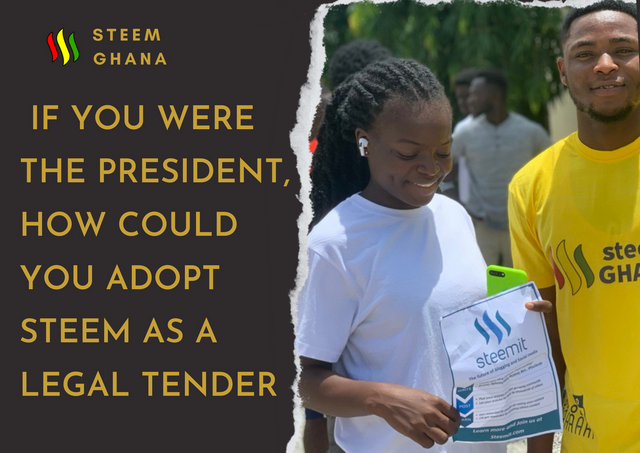 HOW I WILL ADOPT STEEM AS A LEGAL TENDER IF I WERE THE PRESIDENT OF GHANA: GH CONTEST
---
Another steps I'll take as a President in adopting steem as a legal tender is to make sure that, Internet penetration is almost hundred percent (100%) in the country. Because the blockchain thrives on virtual platforms, it'll be prudent to have an internet that is fast and reliable.....

3RD PLACE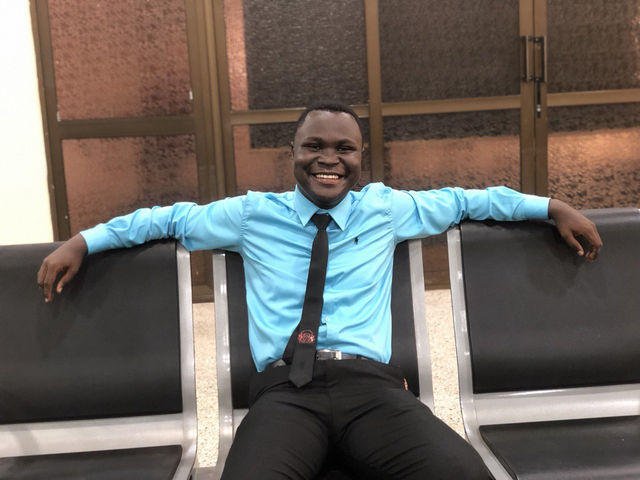 HOW I WILL ADOPT STEEM AS A LEGAL TENDER IF I WERE THE PRESIDENT OF THE REPUBLIC OF GHANA.
---
Mass education is very key. The concept of steem adoption will be well explained to the populace through the use of our media stations. Television stations, social media, and radio will help in carrying out this concept. Social media is a very powerful network......

4TH PLACE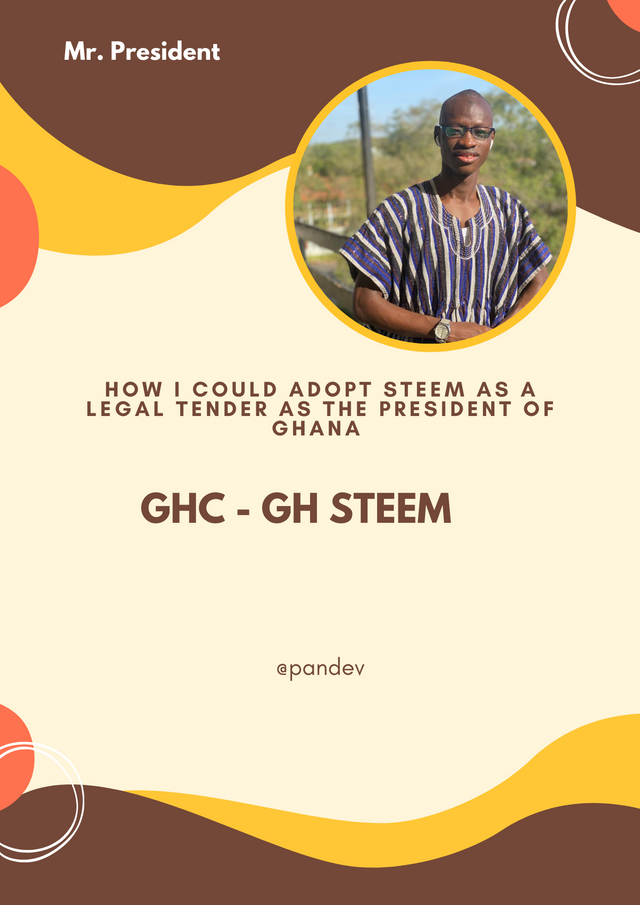 HOW I COULD ADOPT STEEM AS A LEGAL TENDER AS THE PRESIDENT OF GHANA
---
The cedi will take years to get closer to the dollar. We take a million Ghana cedi to the stock market and we won't get enough products to help in the development of the nation. But contrasting this with steem, we get closer to the ratio being minimal.....

5TH PLACE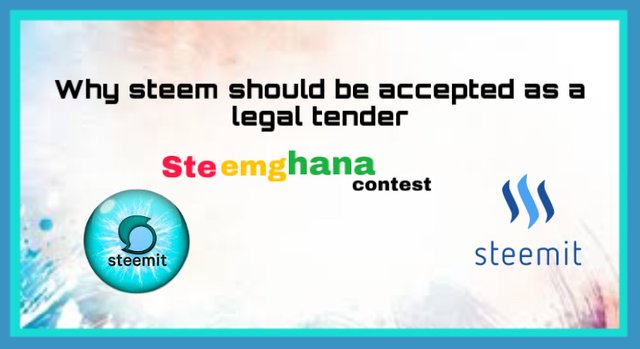 WHY I WOULD ACCEPT STEEM AS A LEGAL TENDER IN GHANA
---
Cryptocurrencies are the new evolution at the moment. Investors who started to invest in cryptocurrencies in the past few years are still running some huge profits. A typical example is bitcoin and the Ethereum. The two popular cryptocurrencies have made some huge profits over the years.....

The various steem prizes have been sent to the winners from our SBD rewards.
---
| RANK | PRIZE |
| --- | --- |
| 1st | 10 Steem |
| 2nd | 8 Steem |
| 3rd | 6 Steem |
| 4th | 4 Steem |
| 5th | 2 Steem |
---
Thank you to all our other participants
---
Regards,
@njaywan.