The dairy game (17/04/2021)my schedule Saturday activities.
hello the great people of steemit, I am highly impressed for how far the most high God has brought us, yet today be another powerful day for all of us I acknowledge the presence of the most high God into our personal life, is my prayer that the most high God will continue to guide us till eternity, I am hundred percent sure that we are all fit,my second appreciation goes to our great noble leaders for their judicious work done on the update of our system in fact for the past two days I have suffered a lot in terms of posting so I tried to contact our great leader @njaywan, instantly he responds to my matter he told me that I should give him some minutes so within an hour time he posted the tutorials, he has done a judicious work for us is my prayer that God will Grant him the Divine wisdom to guide us through any problem that we will face in this noble community I say a big thanks to him and all other leaders for their quick response to our matters, I hope due to their judicious work than all the newbies can access the system now.although this morning I wasn't feel well but I called my mum and dad and told them so they sent me some amount of money to buy medicine, the fact is that I was having some medicine already with me so I just called one of my friend to escort me at the roadside to buy some food stuff I bought plantain gari and beans so we came back to our hostel and prepare beans stew and red plantain in fact it was so delicious we enjoy it.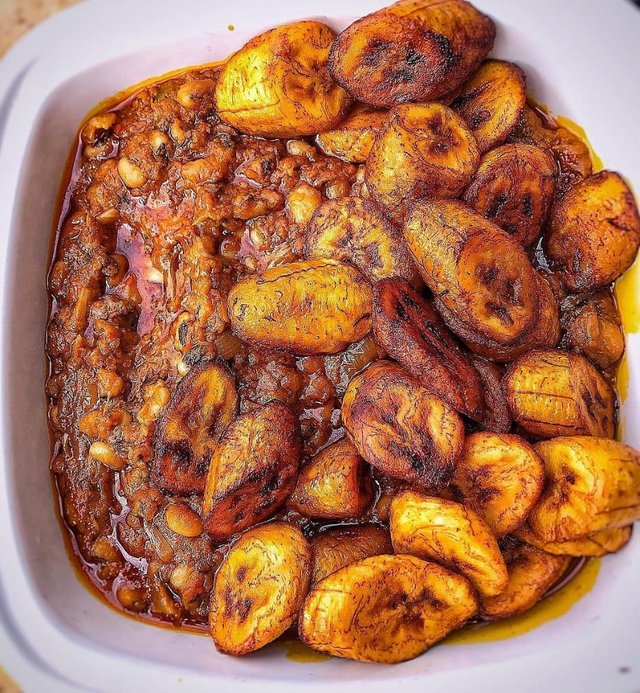 beans stew and red plantain.
after enjoying our meal we had some conversation about our exams in fact it was an interesting , I asked him about the online exams how is it going he told me that he's enjoying within some few minutes , he told me that he want to leave and prepare for tomorrow's church I escorted him, I return back within some few minutes , I decided to do some kente business so I called the woman who is in charge with the kente , he told me that he has different colours so I should just come and select my choice although my money is not enough but as they used to say that a little drop of water make a mighty ocean I am hundred percent sure that I can make a lot of money from this business , I communicate with the woman about the money matter he told me that I can pay half of it.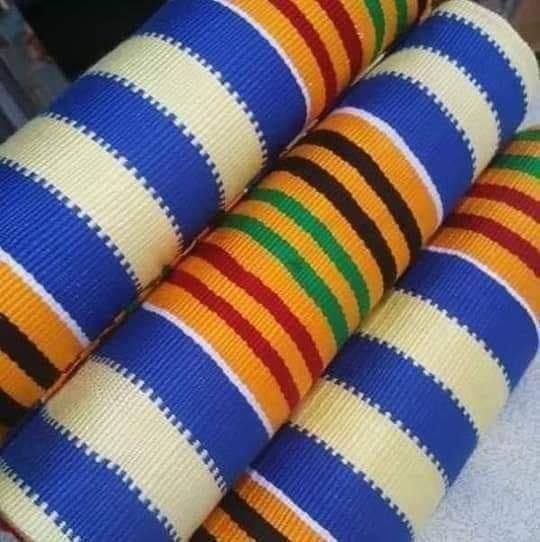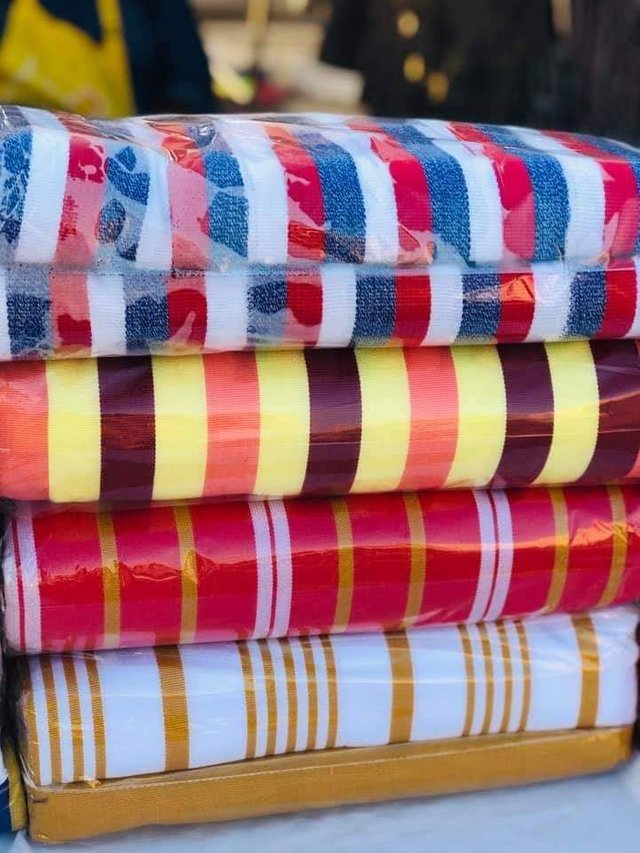 some colours I selected, when I brought them my friends were so happy about it instantly they bought five clothes I was very happy I hope all of us a little money that we can get we can make good use of it, the little business that you will establish today well become a company for you future. thanks for your attention and vote.