THE DIARY GAME: 03/12/2021, MY FRIDAY ACTIVITIES.
Heya fellow steemians, it's another blessed day and I would like to share with you how my Friday went; it was great, hope yours went well too☺️.
Alhamdulillah for life, cause we woke up healthy today and it's not by our power or will; but the will and mercy of the almighty Lord. Cause some couldn't wake up and it's not by their weakness or desire, but the will of the Almighty Lord. We have to be grateful for everything we get..🙏🏾🙏🏾
Today I couldn't wake up early cause I wasn't going to work again 🥲, was going to a friends engagement ceremony in Savelugu: a suburb of Tamale. But we are single.
I took my bathe and had my breakfast, dressed up and called Habib and Pascal that am ready, they came late; that was 9:40am but Yunus( the one doing the ceremony) told us it's 8:00 am, so we were late. We were to use Pascal's motorbike, so we got there at 10:30 am, though they have finish everything. We greeted, thus the elders and Yunus introduced us to them; they were very happy and glad, they prayed for our friendship and the marriage but encouraged us to also marry, but we are still schooling though it's not an excuse. Yunus is not schooling anymore, cause after SHS he couldn't proceed, but we responded to their prayers 🥲.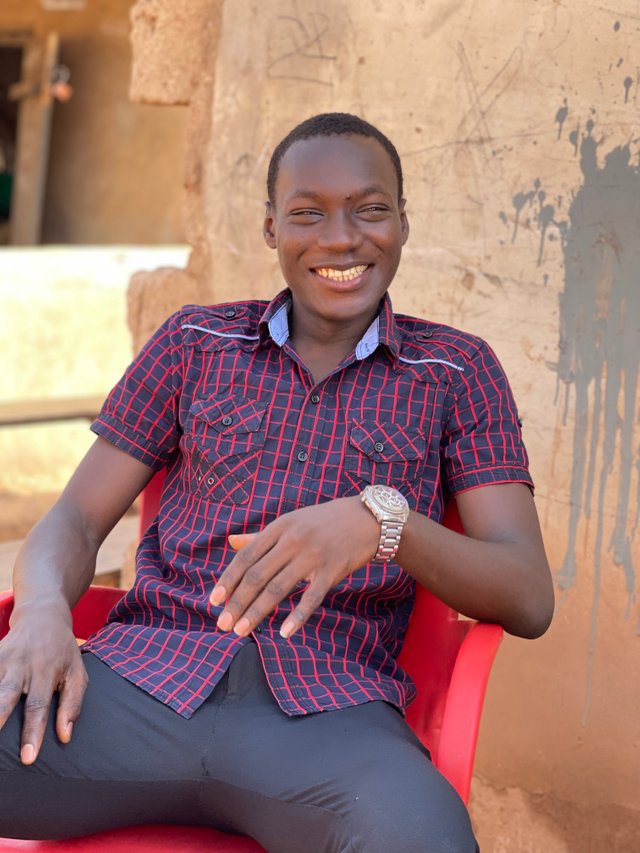 We had conversation with Yunus and even took pictures. But he said the wife is still in Accra which I advised him to let her come home, cause it's very dangerous. We stayed with him for a while and talked about past memories; especially SHS life ☺️☺️.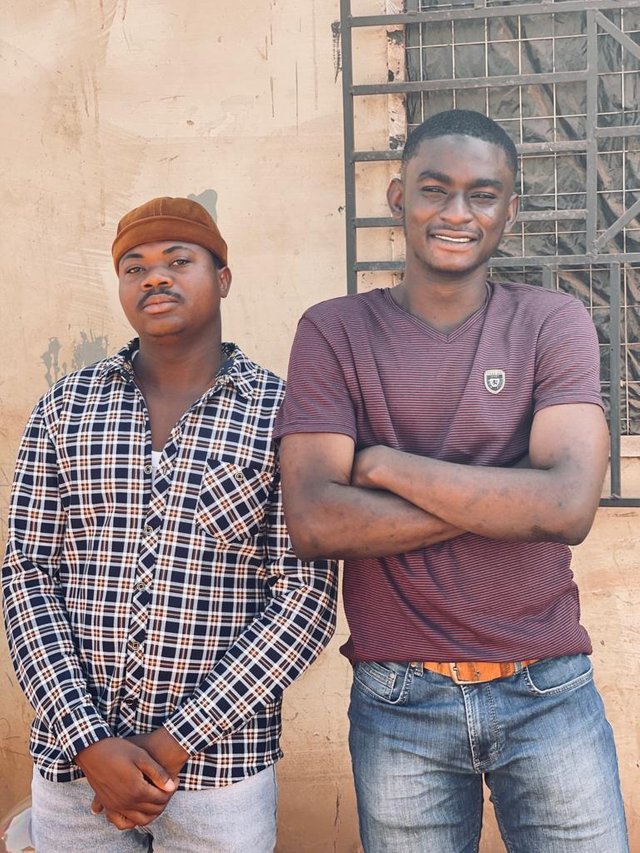 We left there at 11:50 am, though they served us food 😁😁, we really enjoyed it.
We decided to go to Savelugu Senior High School to have a word with the students but we didn't tell the administration earlier, so we couldn't go there. We came back to Tamale at 1:40 pm.
Immediately we arrived, I told Pascal to send me to work cause I didn't want to go to the house and be idle. But unfortunately there was no work, so I was idle at work too😂.
I came home 7:10 pm had some small rest and went to the road side for recreation, but luckily enough bought full watermelon to eat , it was fantastic.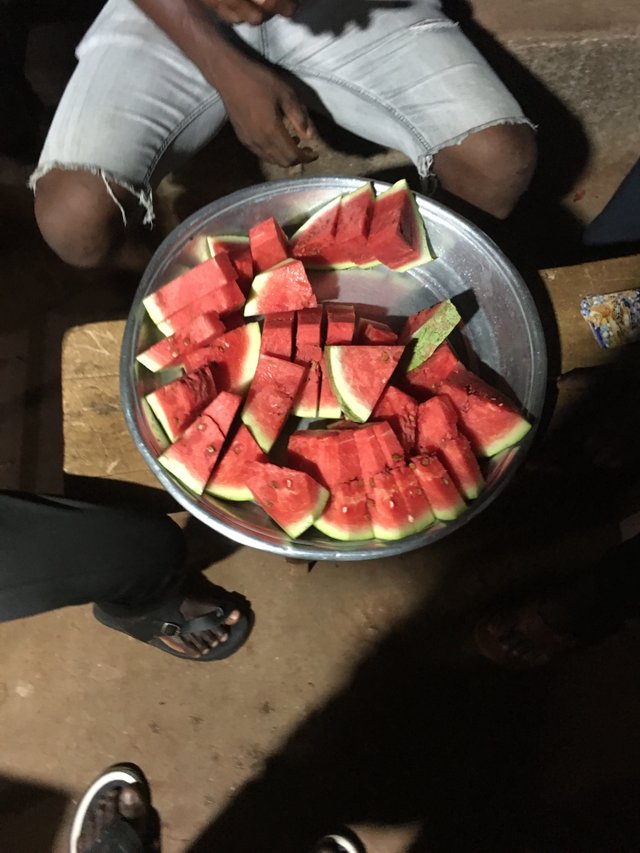 That's how my day went. But actually, when we went there I congratulated him, but I felt he was hasty in marrying but he said it's ok; but I felt we still have a long way to go though marriage it's not an obstacle to achieving ones goal, but one way or the other it will affect you. At our age, we stil have a lot to achieve; but I don't know how you perceive it…. 😇😇
Than k you for the time I read appreciate …🙏🏾🙏🏾