THE DIARY GAME : 18TH JANUARY,2022 - WITNESSED AN ACCIDENT
Greetings Crew,
Today marked my last day in Takoradi. I will be leaving for school tomorrow so I decided to make my last round of buying some needful items before my journey tomorrow.
I had no idea my day would be ruined by the incidence of an accident not far from my walking lane. I would spare you the bloody scenes and only show you the wreckage.
---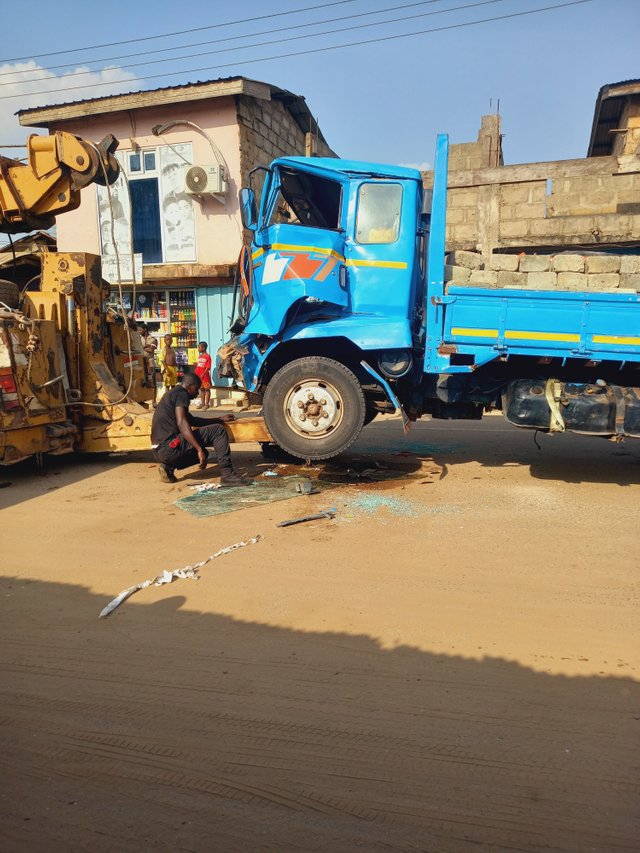 Vehicle about to be towed
---
It happened that the truck in view kept speeding even though it was entering the densely occupied zone of where i was walking. There's a taxi station just nearby and also a market. Who could have imagined the amount of casualties
I assume it was a brake failure becaused the driver was clearly freaked out and desperately trying to steer clear of vehicles and pedestrians. Yea, I know because I had a good look since I happened to be facing the direction in which the vehicle was approaching.
---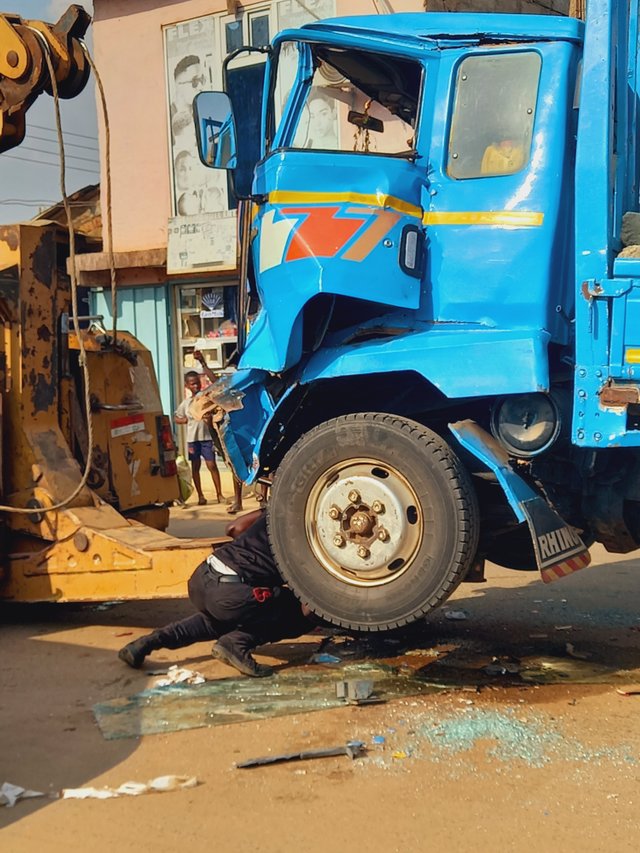 Scene of the accident
---
Long story short, the truck run over an elderly man who was in a security attire riding his bicycle. It seems he was coming home from work. He had his back to the direction of the vehicle and failed to heed the shoutings of many. He lost a leg which was cut clean off. A lady just close to him narrowly escaped tge incident.
The driver of the vechile then steered away from the side of the road into the middle to meet a heavy duty track headon right in the middle. The impact could have been deadly if the heavy duty truck was in motion. The driver of the truck was paralysed and both the driver and elderly man were rushed to tge hospital. The heavy duty truck with its driver drive off unscaled.
The incident got me terrified and was eager to get home that very second.
---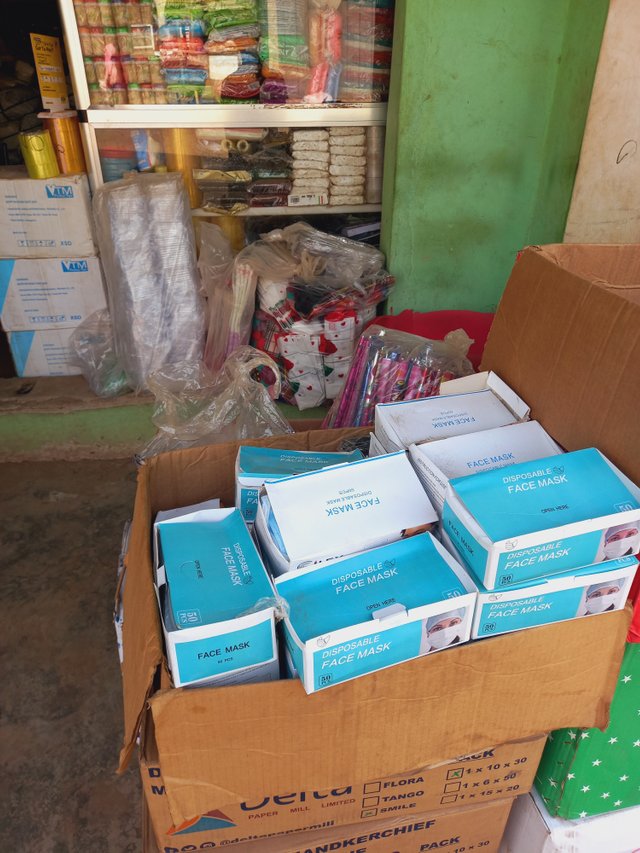 Getting some items here
---
I noticed this shop just by the next shop I took refuge that it had some of the items I wanted to buy. Nosemasks and a few other items. I quickly bought what was available and rushed back home to tell of the incidence to my mom.
I thank God I went through this ordeal unhurt physically. My prayer goes to those involved in the crush. Whoever reads this post, remember to say a prayer for them.
Thanks for passing by