The diarygame- The Football Weekend (14/08/2022)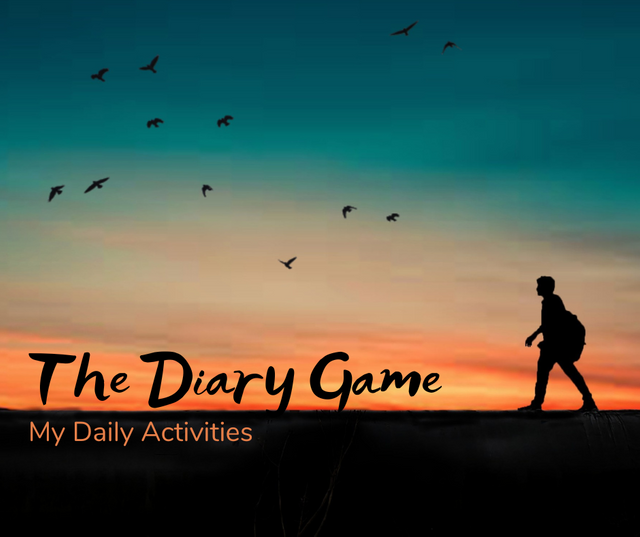 Designed with Canva
Greetings to everyone, the weekend has finally come to an end… for me this has been a very long weekend. Today being Sunday, I usually don't have much to do on the weekends unless there is football matches to watch. So I woke up early for prayers at 5:00 am then went back to sleep since it was very cold this morning. Then I woke up again around 7-8 am and decided to have my breakfast. Quickly run to the store to get some bread and eggs in order to prepare my breakfast.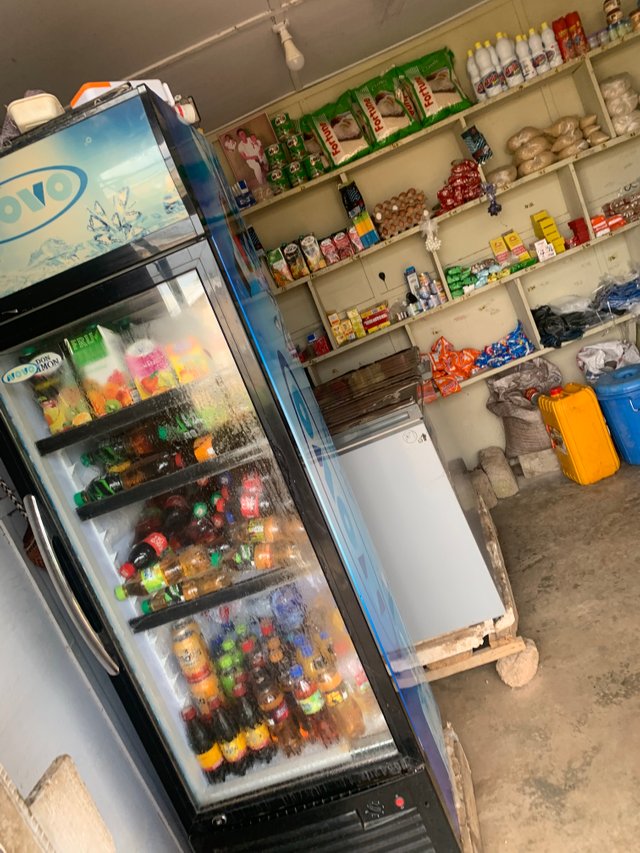 Getting Stuff for Breakfast
After breakfast, I played some mobile games for a while (Mortal Kombat). It really helps me pass some time. So after sometime playing the games on my phone, I decided to take my bath and prepare myself for the Sunday football matches. The first for the day was starting at 1:00 pm and it was between Westham United and Nottingham Forest. I had to pray first then head to the football center. The match was really an exciting and entertaining match which ended with 1 goal separating the 2 teams. Nottingham won by 1 goal to nil.
When the match was over I decided to go back to my hostel then pray my afternoon prayers and rest for a bit before the main match for the day. Which was Chelsea vs Tottenham Hotspurs. Before the match, I was very excited and hoping that Tottenham would win against Chelsea since Chelsea are one of the teams in England I dislike the most. And after our loss yesterday, it Chelsea's loss would've made me a bit happy. The match ended in a 2-2 draw which wasn't exactly what I wanted but I guess Chelsea played very well, so I was a bit happy with the draw.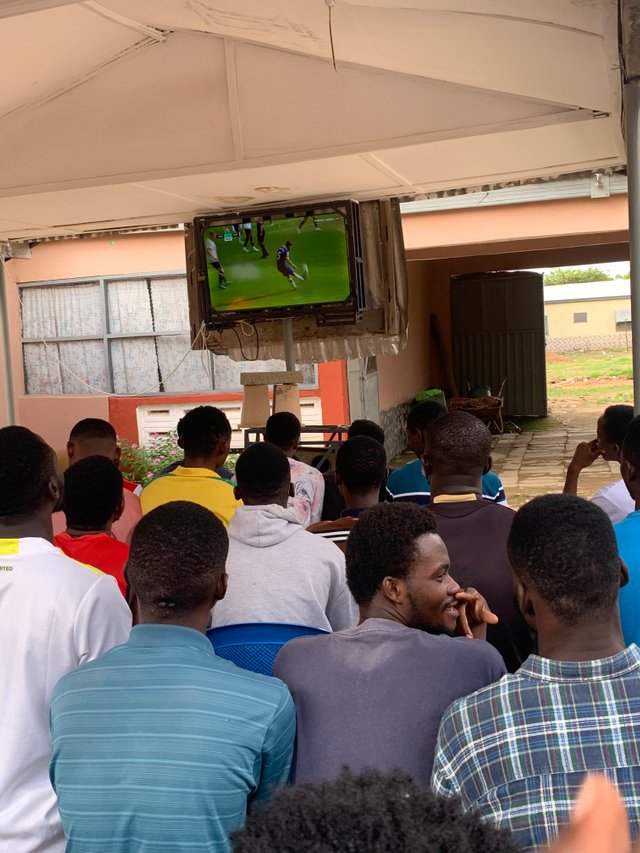 At the Chelsea game
The match closed after 5:00 pm and then I decided to go and watch the boys around my hostel play football, just for training. The boys around usually come around to play after 4:00 pm when the sun is down. When it's time for prayers, everyone goes back to their hostel. After prayers I prepared some spaghetti since I wanted something quick to eat and head out for the Real Madrid game tonight.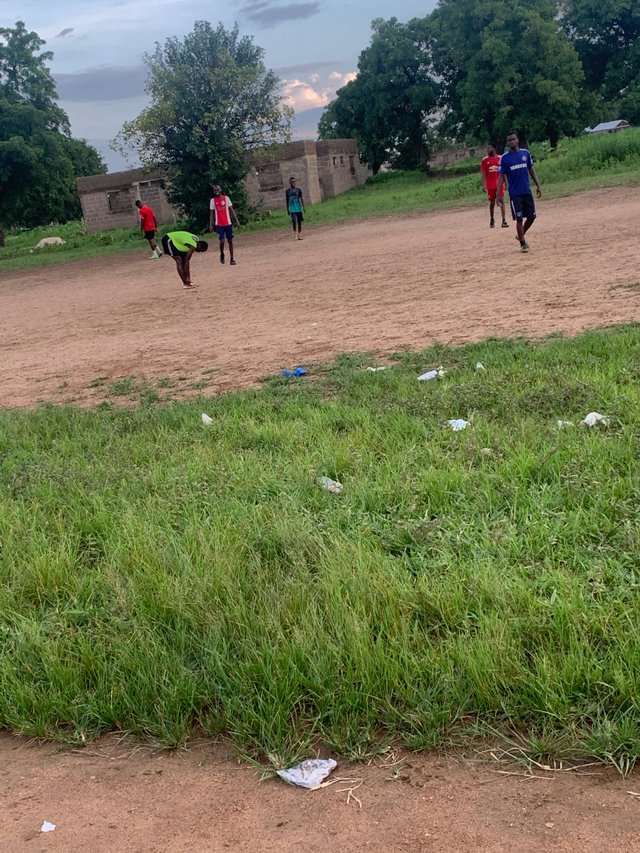 The Boys Playing Football
At 8:00 pm, the Real Madrid started and to my surprise their opponents, Almeria took the lead in the first 5 minutes of the game. The goal came as huge surprise to all watching the game but we were very sure that Madrid was going to equalize and win the game eventually. At the end of the game, Real Madrid won by 2-1. It was also a quite exciting and interesting game to watch.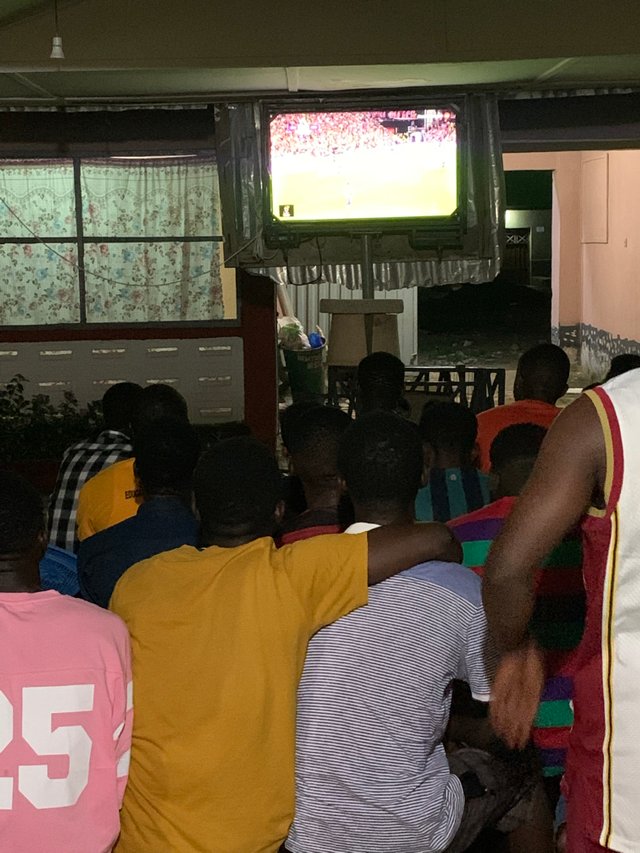 At the Madrid Game
It was getting late after the match since the match finished around 9:50 almost getting to 10:00 pm. I was a bit thirsty so I decided to go to a nearby mini supermarket to grab some refreshments. After there, I headed back to my hostel to work on my assignments while I check on Steemit.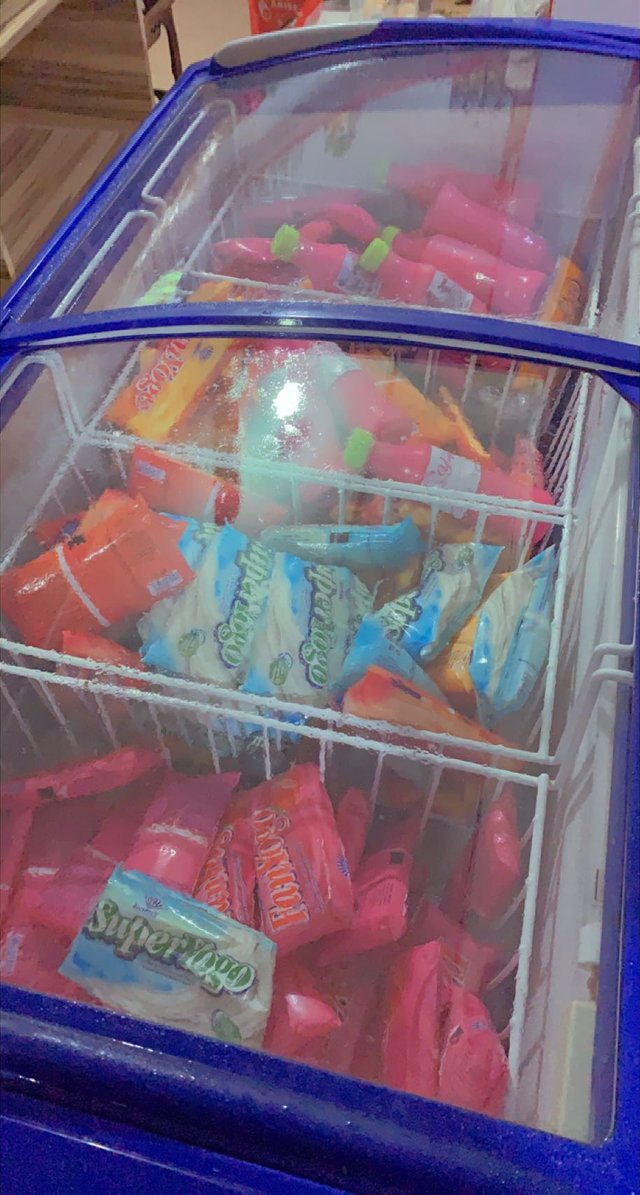 Getting some Refreshments
That was how I spent my day. Thank you for following my blog and I hope to see you soon.