Contest: How l promote the steemit in your town || by @dequeen| 10% Rewards set to the @steempromoafrica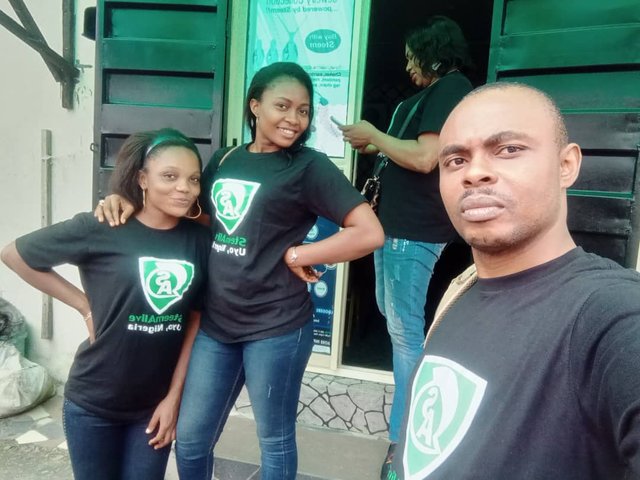 Great promoters
Hello everyone, l am excited to participate in this amazing contest.
My special thanks goes to @mayureshpandit the organizer of this, l have been looking for opportunities like to explain how l promote steemit in my city.
I love promoting steemit, Because 85% of people in city are not aware of steemit.
I basically promote steemit by using this three way ,team work with t-shirts, flyers and gifts challenge.

One way, l do that is by join uyo team using our T_shirt and flyers.And we have scheduled for that ,every Tuesday we use steemkids t-shirts, Wednesday we use the one of steemit cypto academy , Thursday is always shout out with promosteem steem T _shirts, Friday is steemalive road show.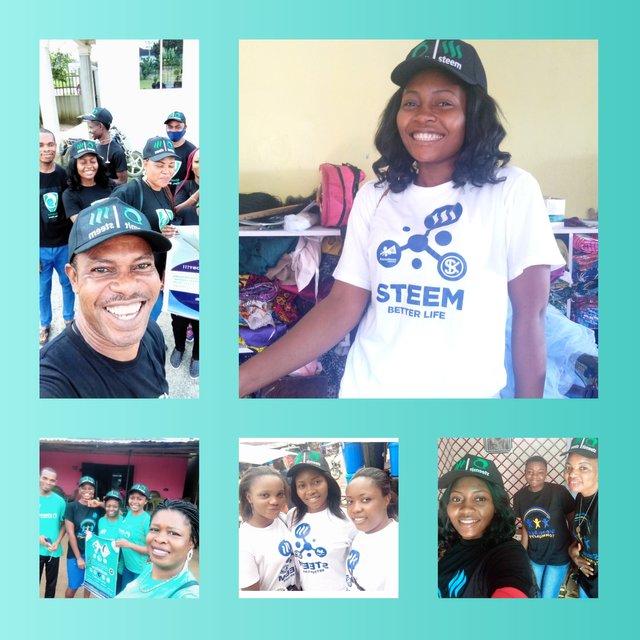 That is why the saying they way you dressed is the way you are address is true because with our branded t_shrit and Cap ,lt attract some many people to us and we promote steemit them.
Our promotion is always productive and massive, we enter different places , like University of uyo, school if nursing and midwifery and college of Education. In my personal efforts , each week l do have about
4 to 5 newbie and currently some of them have written thier achivement 3.

Second way: giving out of flyers, lt is one of the power tools in promoting steemit, lt is easily and simple, even if l travel , l do go out with it in my purse ,so as to promote steemit to people any way.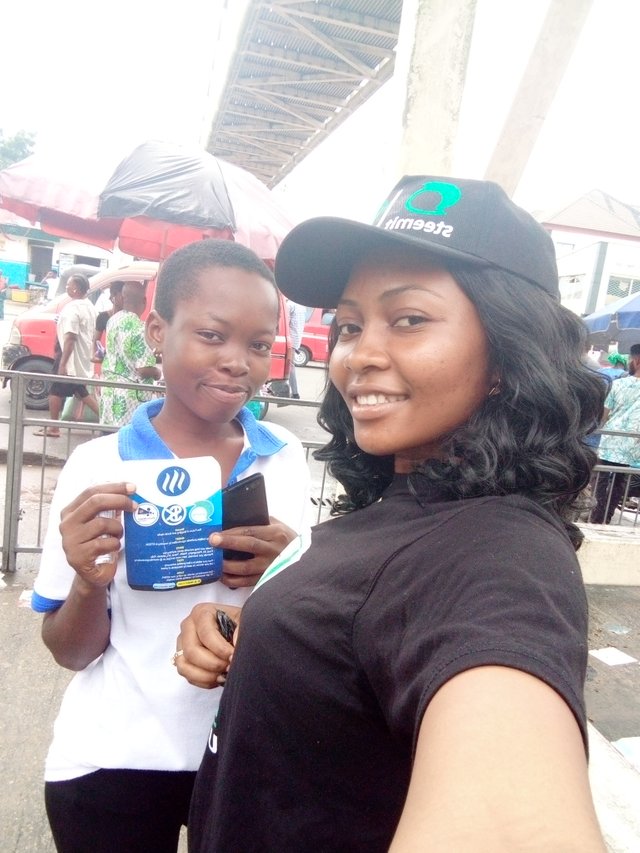 I like flyers too because some people, that are rushing but they have interest in steemit do call our numbers that is in that flyers. I chat with them and sign them up.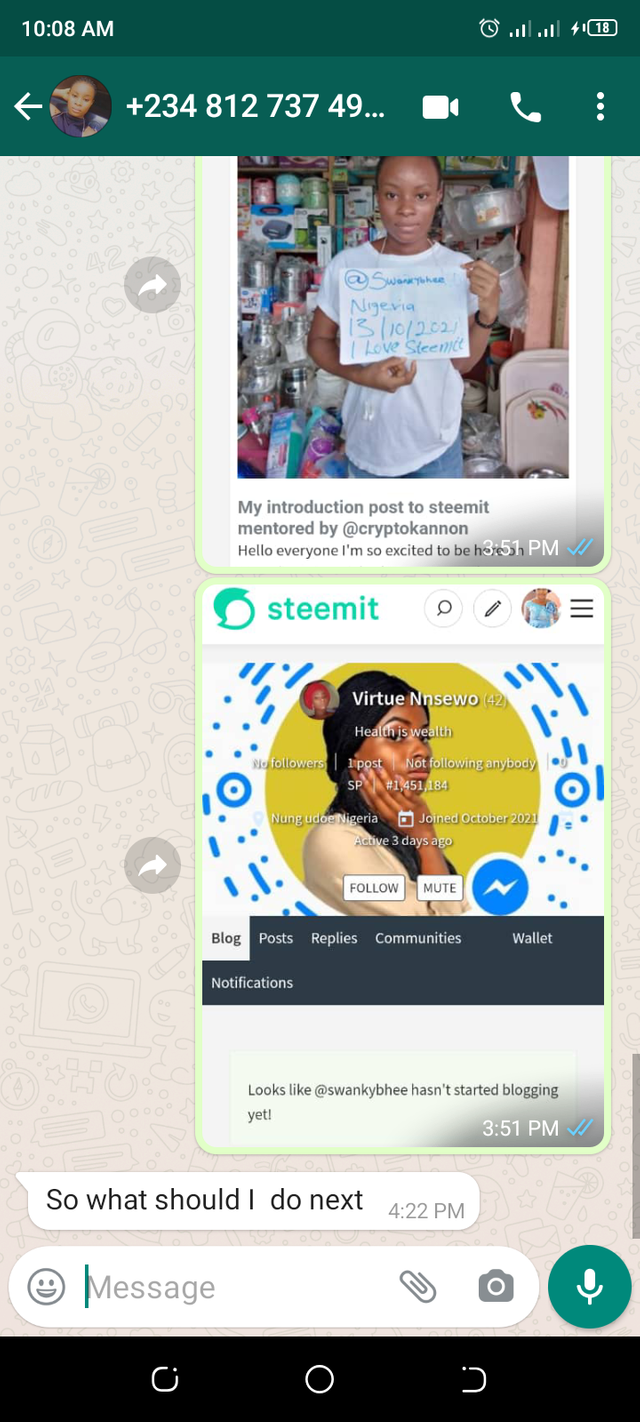 This is a conversation with a newbie ,who was unable to open her steemit account.

Provision of gift challenge
Giving out of exercise book to students is another way of promoting steemit because at the back of that exercise book ,lt explain more about steemit .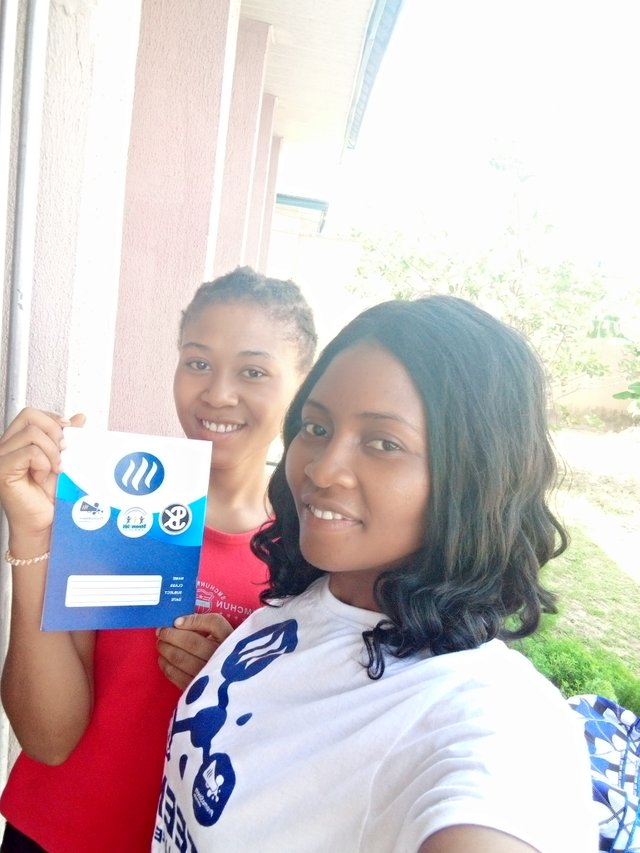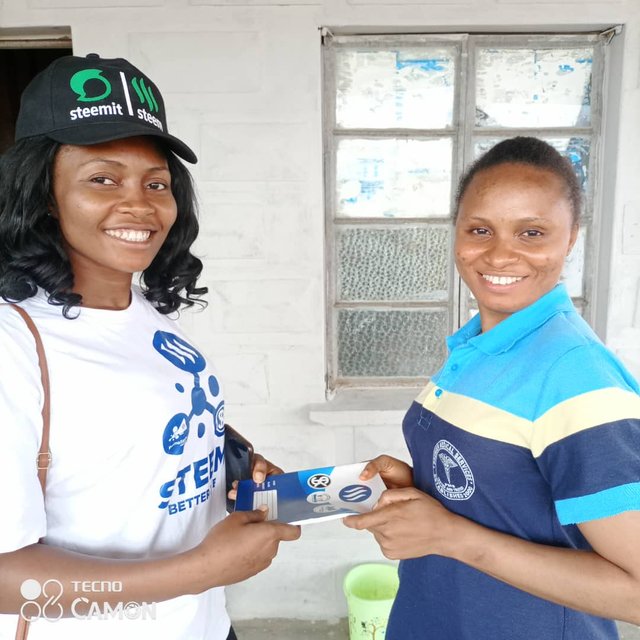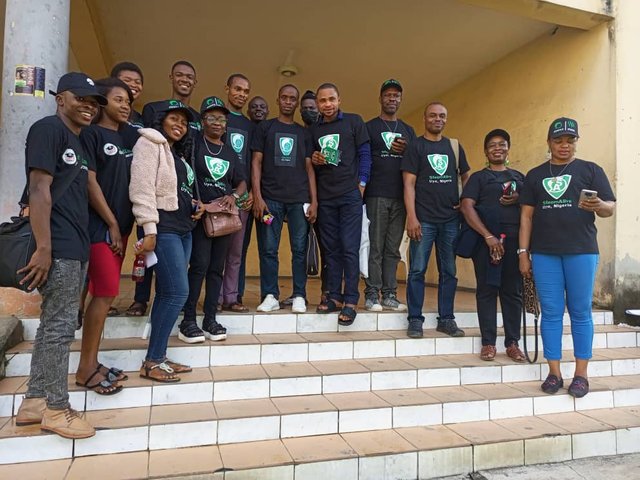 During steemalive road show at University of uyo.

conclusion
Steemit promotion is my hobby now , l Love helping some of our youths that are interested to join.
Thanks to @steempromoAfrica community and @mayureshpandit for this contest.

Cc,
@starrchris
@ijelady.