A nice house and private river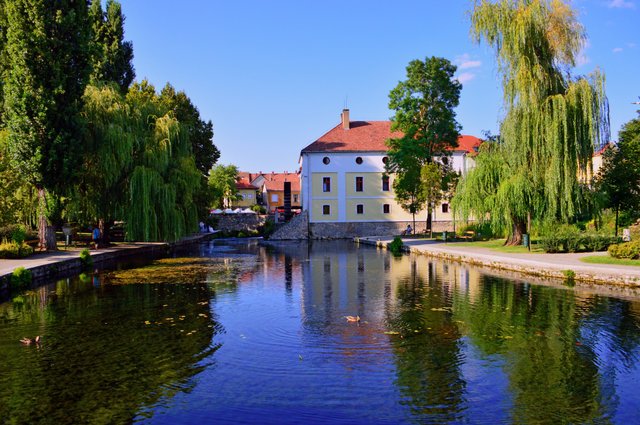 a good house
There is a sense of peace upon entering the house. At the entrance was an extravagantly wide corridor, which could easily have been continued as a room if it had been a little shorter in length. Moving along the corridor, there is a door on the left hand side, which opens and lets in the wind from the large window on the south wall. And the rest of the 3 walls are filled with countless dreams and thoughts on the shelves as high as the ceiling. Another door can be glimpsed just opposite the entrance door to the Shelfeghera house. As he opened the door, the soft yet bright light of the evening enveloped his eyes. After coming to the entrance, it is seen that the wide corridor runs parallel to the big balcony.
Meanwhile, the wall on the right side of the corridor is completely monotonous, blank. Beyond the door at the far end of his head was a small 6 by 6 room, on the floor lay an open notebook of white, blank pages.
The story outside the house can be told another day.

private river
I had a small river. The banks of the river are surrounded by white flowers. It seems that a soft, white wall hides the river. On the other side of that wall is an ancient banyan tree. I used to sit in its shade and listen to the silent music of the river. Looking up, the sun was shining through the branches of the banyan tree, as if playing hide and seek. And when I looked ahead, through the window of that fluffy, white wall, I could see the trembling Jalkana. The river was strangely calm. Even in the roar of the black cloud god, he would remain still. The god of wind in his great splendor used to disturb all around, he only trembled and never got angry. A shower of silvery light rained down the leaves of the banyan tree in a wonderland. And in the middle of the river in the rain, as if the ban of light called, Thir Thir danced in it.
The river has dried up, or I have lost its address? I do not know!
This was posted using Serey.io cross platform posting.