The Art of Drawing | Smiles while glancing to the right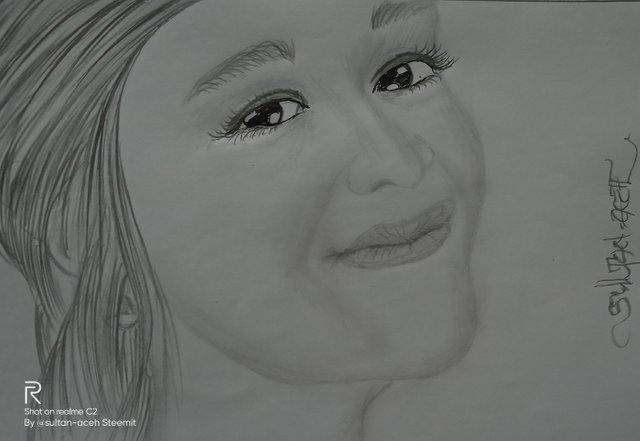 ---
Smiles while glancing to the right
---
Today, towards the morning, I have made another picture, a picture of a girl who is glancing to the right, and with a smile, in this picture, I made a little loose hair and a little visible ears, but on the face, as usual, I made subtle curves on his face.
on the eyes, as usual, I added black ink on the eyeballs, this makes it look more alive on the face as a whole.
let's take a look below, the sequence image and the image I've finished making :
---
Step By Step Directions
---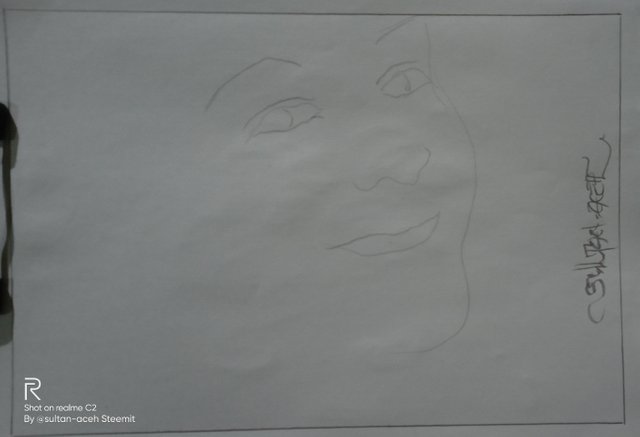 ---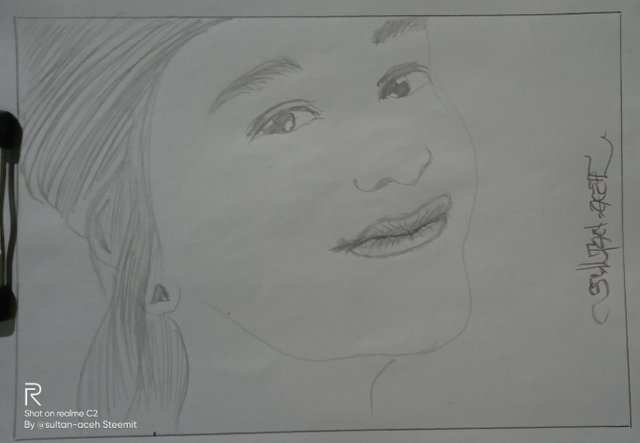 ---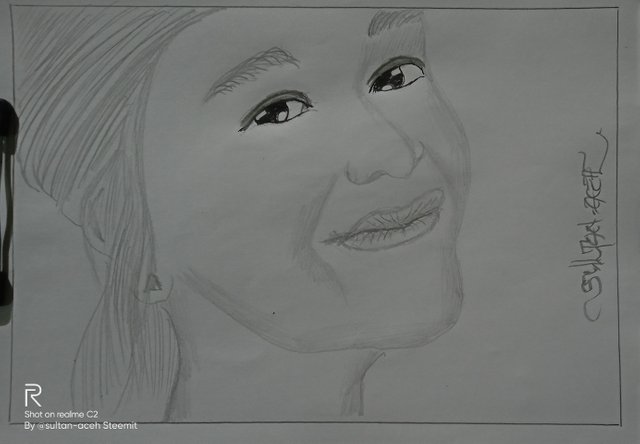 ---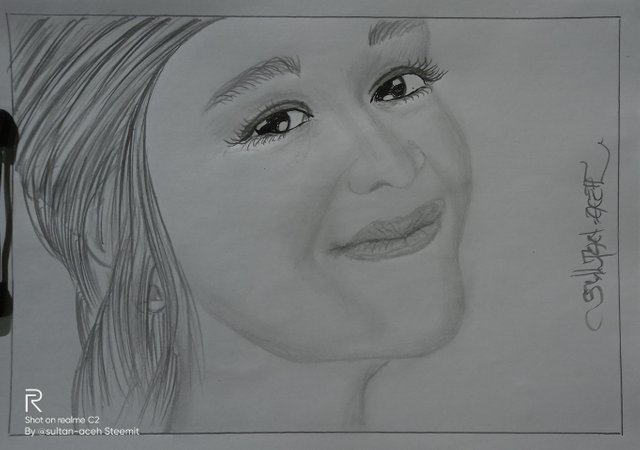 ---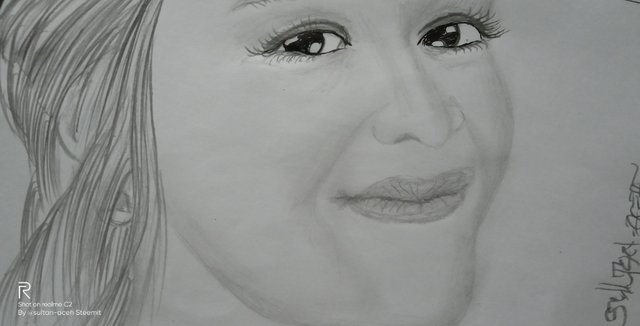 ---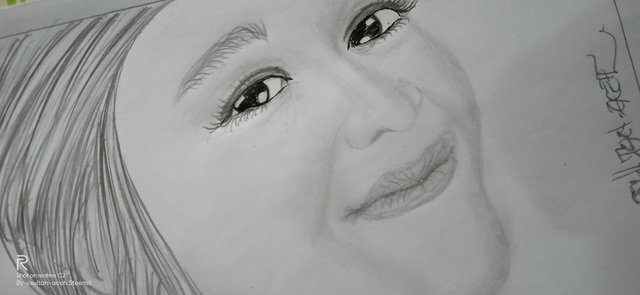 ---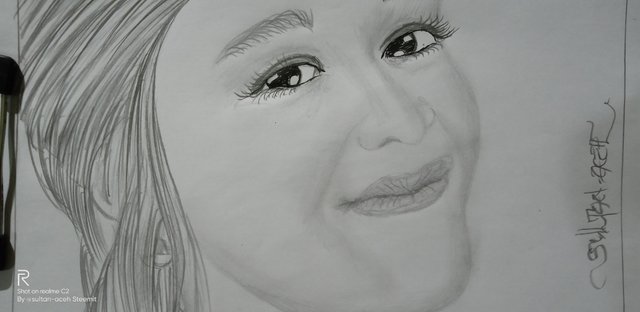 ---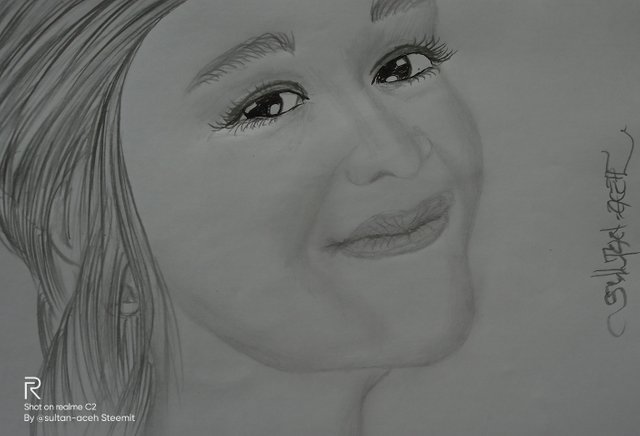 ---
Drawing Done with Pencil
---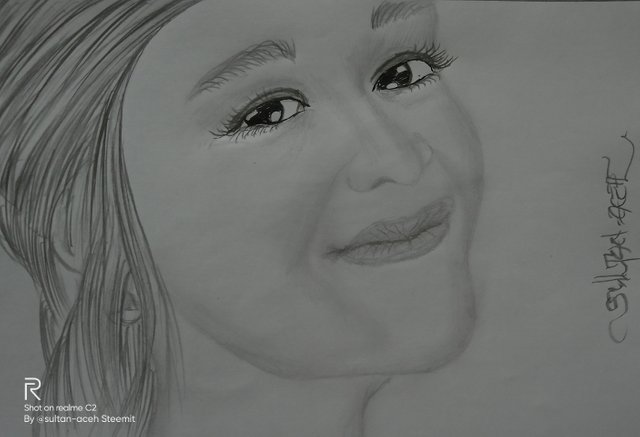 ---
that's above, a picture of a little girl that I have made, I hope you enjoy seeing it.
Hilsen @sultan-aceh
---
---
---
---

---
---
NEW ONLY IN WORLD OF XPILAR
---

---
WORLD OF XPILAR DOLPHIN CLUB
---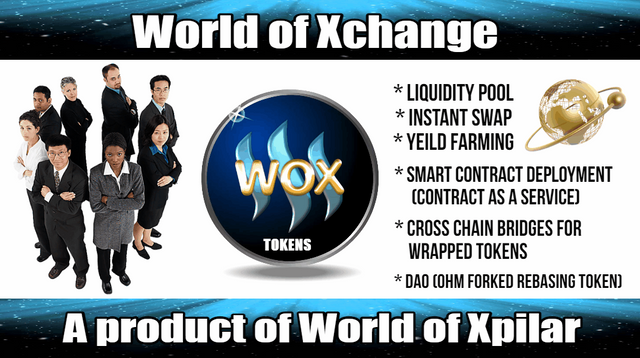 ---
PRODUCT CWORLD OF XPILAR
---
| Artworks | Pencil drawing art |
| --- | --- |
| Let's study together | Pencil Drawing Techniques |
| Camera used | Handphone |
| Location Create Painting | Home |
| By | @sultan-aceh |
---