Saturday walk: Dysart Haven (P-3)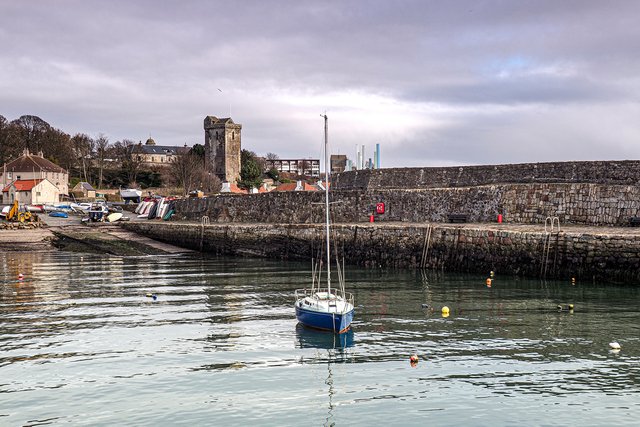 *
Hello my dear Steemians,
It is always nice to reach the destination of our trip, because we know in advance no matter how bad the weather is the views are spectacular. By the time we arrived sun was hidden behind the clouds, so it was typical Scottish weather: grey with a lot of clouds. The only not typical for Scotland it was calm sea.
This is how it looks like when you finally reach the haven and what we can see is the only beautiful blue boat that was just sailing in haven.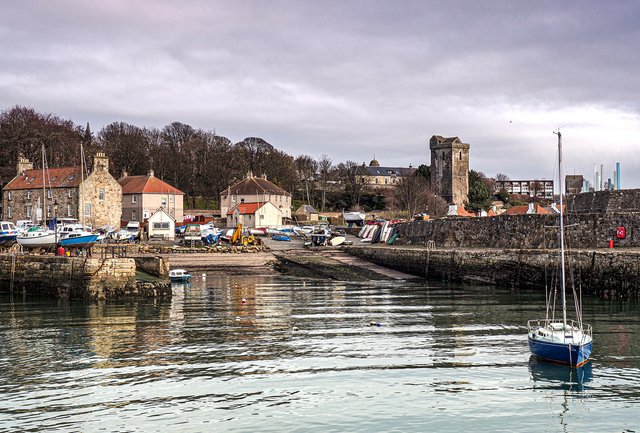 Old stone walls and stone buildings look almost the same like hundreds years ago, it is like travelling back in time. Seeing that I always wonder how good were masons who did all stone work in the past and it is a shame that nowadays this profession became not popular. Young people do not specialised to this profession because of heavy work and a lot of time that is needed to reach such perfection.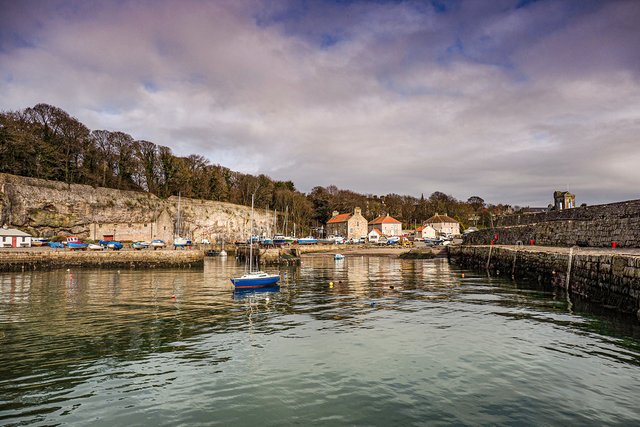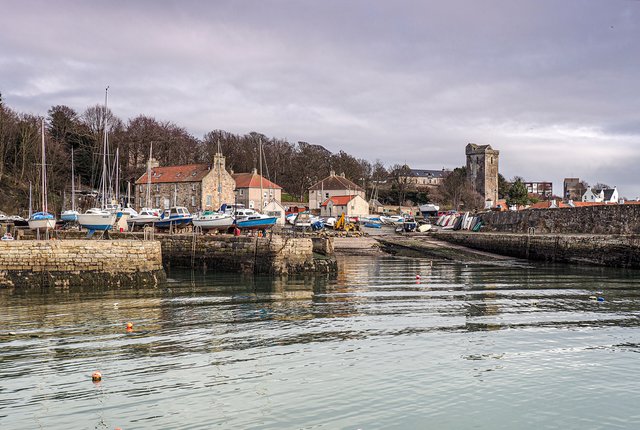 One of reason of visiting this place was to collect beautiful photos so that I can do some motifs later. Luckily @myskye made many different views and angles. The water was calm in haven therefore there was perfect reflection. It is difficult to imagine that the reflections can be mirror clean and smooth, just a bit of ripples running from the occasional movement caused by wind, birds or fishermen who are working on their boats making them ready for spring.
Hope you will join me for the next tour in the haven.
...to be continued...
*
---
CURATION TRIAL @worldofxpilar
---