My ArtVenture: Watercolour painting "Michael Gorbachev"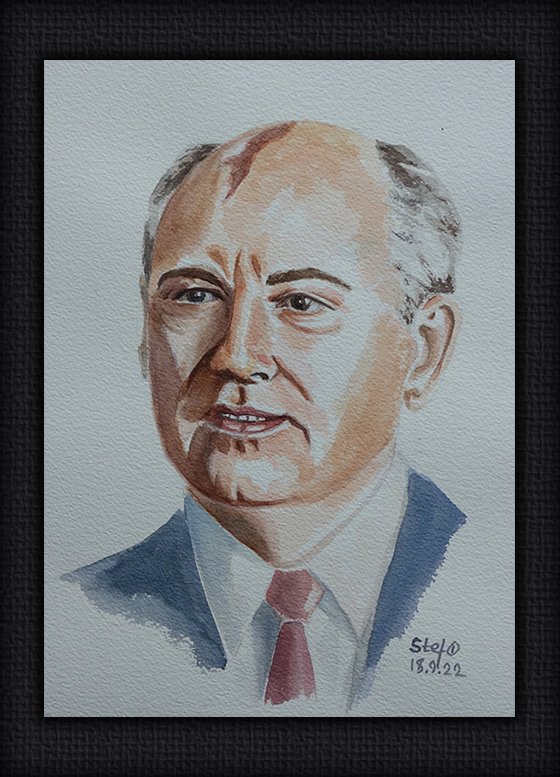 "Michael Gorbachev" by @stef1
Hello dear Art Fans,
It was 30th of August 2022 when the world heard the news, that the ex-leader of ex Soviet Union Michael Gorbachev passed away.
When I think back I remember that time of being in school when he came to power. He completely changed everything, the whole system of USSR was existing for many years but it was the time when it was obvious that it is not possible to keep the Independent Republics together as Soviet Union. The Baltic republics wanted to leave, Central Asian countries wanted to leave and it was not enough of resources.
The name of Gorbachev will always associate with Freedom for many ex-Soviet Union countries but for others it will be the disintegration of Soviet Union.
He made it possible to improve the relationship of Western countries towards Soviet Union and made it possible for many to be able to travel freely abroad.
In Germany, people also have respect for Gorbachev, because did not influence when the Berlin wall fall and everything went without any event and smooth.
In my opinion he was the right man but in wrong time at power. People were not ready. I think if it would be now, then everything would be different.
As my respect to that extra-ordinary man I decided to do his watercolour painting.
*
My step-by-step process: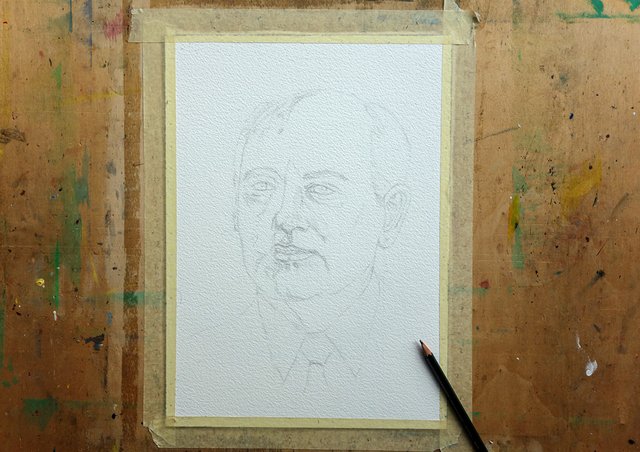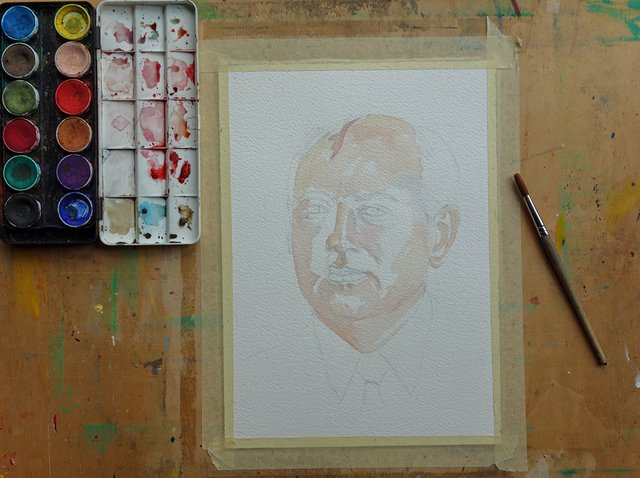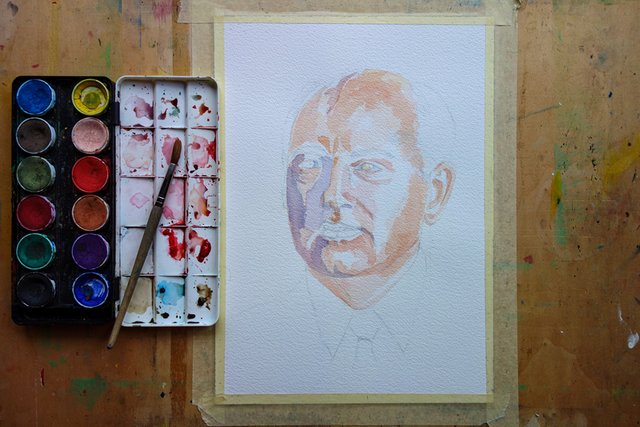 The finished drawing: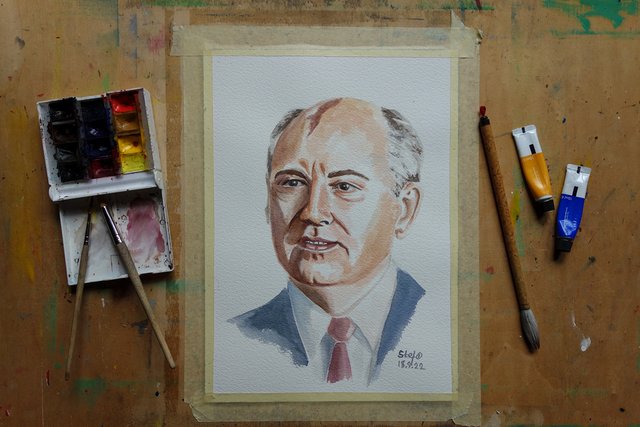 Watercolour painting "Michael Gorbachev" by @stef1
*Rough watercolour textured paper 30x40 cm, paper weight 300 gsm, watercolours colours in pans and tubes, flat and round brushes

Source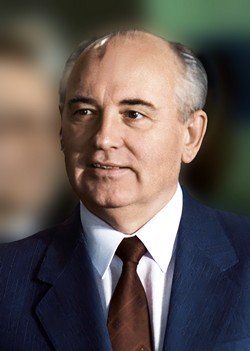 https://www.wikiwand.com/en/1989_Soviet_Union_legislative_election
*
---
CURATION TRAIL @worldofxpilar
---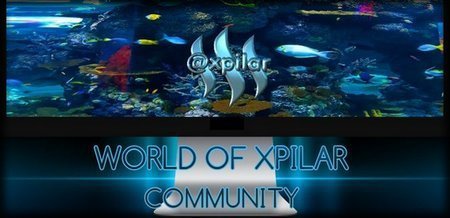 Posted through the AVLE Dapp (https://avle.io)