Artwork of the Day: "Sad News at the Hospital" - @shelouveloso | Miss Lou's Artworks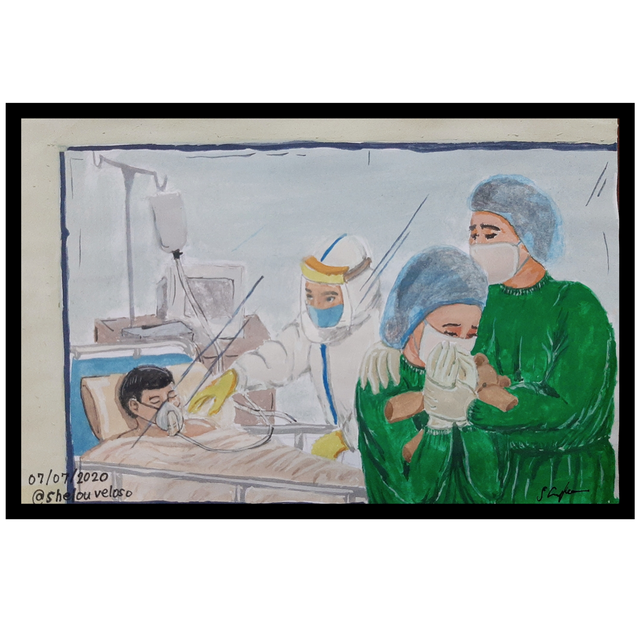 As of now, there is still yet no approved protective vaccine or cure for the virus Covid-19 but human clinical trials are being done. Kodus to all the frontliners. A lot of people are getting infected each day and most of them did not make it. It's one of the worst thing happened in the human history, stealing away mankind's dreams and futures especially the young ones. Being infected yourself or one of your loved ones is a worst thing to happen. Watching them suffer is unbearable. Our lives are made of small hours and it's fleeting because of our own doing, but we learn to cope up from those bitter struggles. The art itself is what represents the 2020.
••••••••••••••••••••••••••••••••●●●•••••••••••••••••••••••••••••••••
Miss Lou's Artworks Day 5🖌
The given topic for today is "Sad News at the Hospital" from the app What To Draw.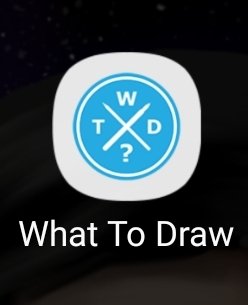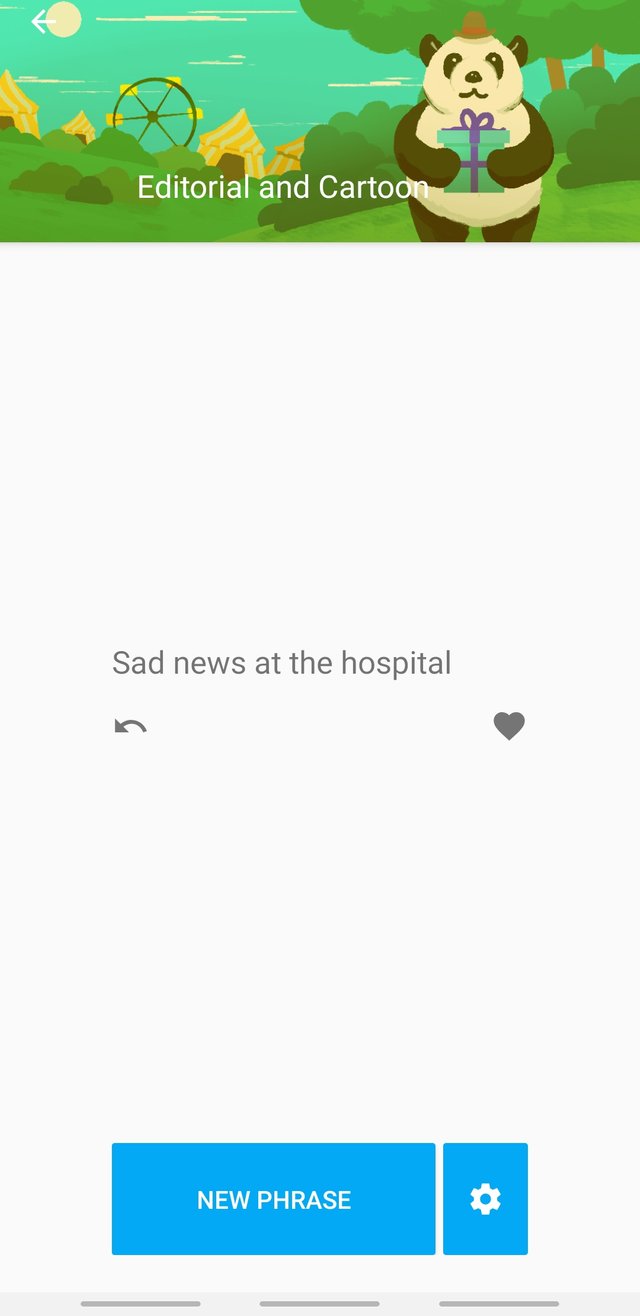 Enjoy Miss Lou's Artworks!😊
Process
I used pencil and watercolor.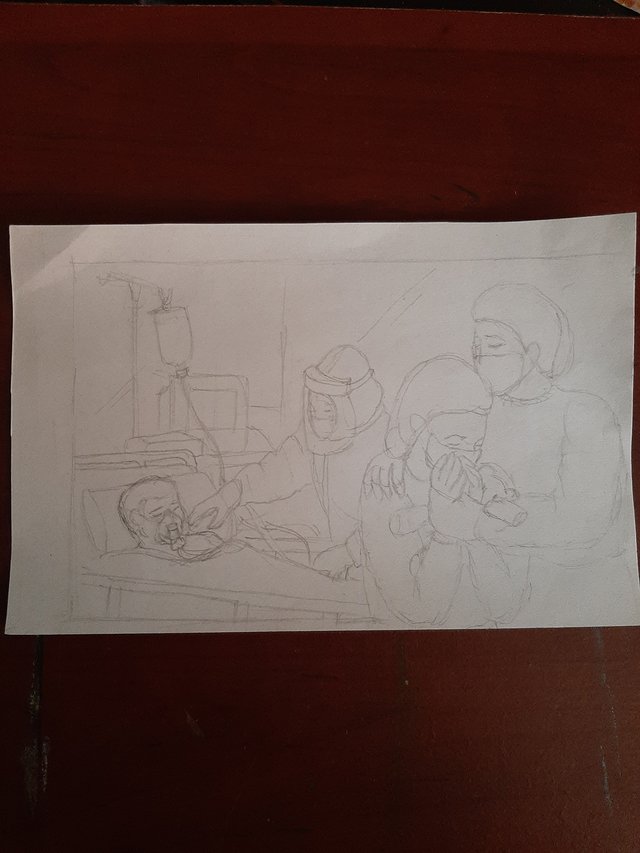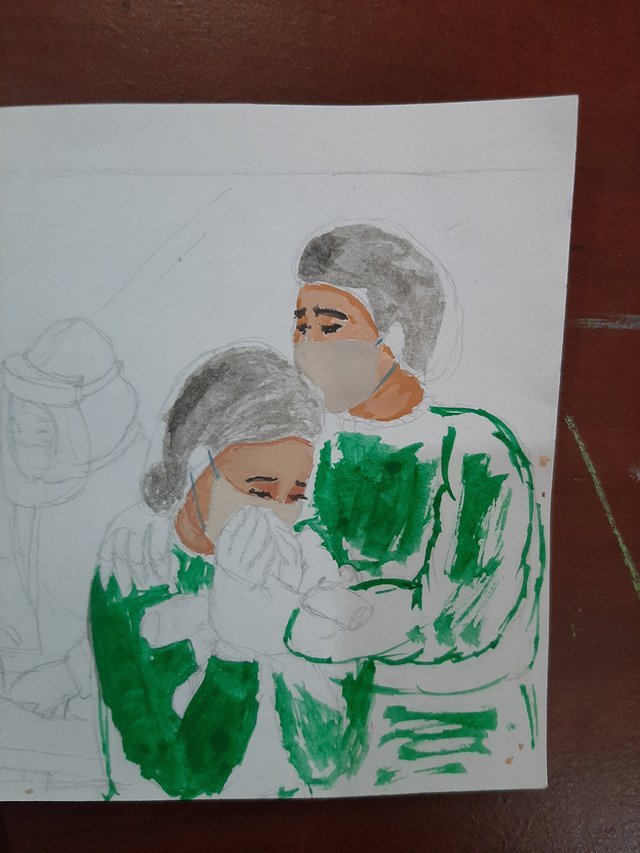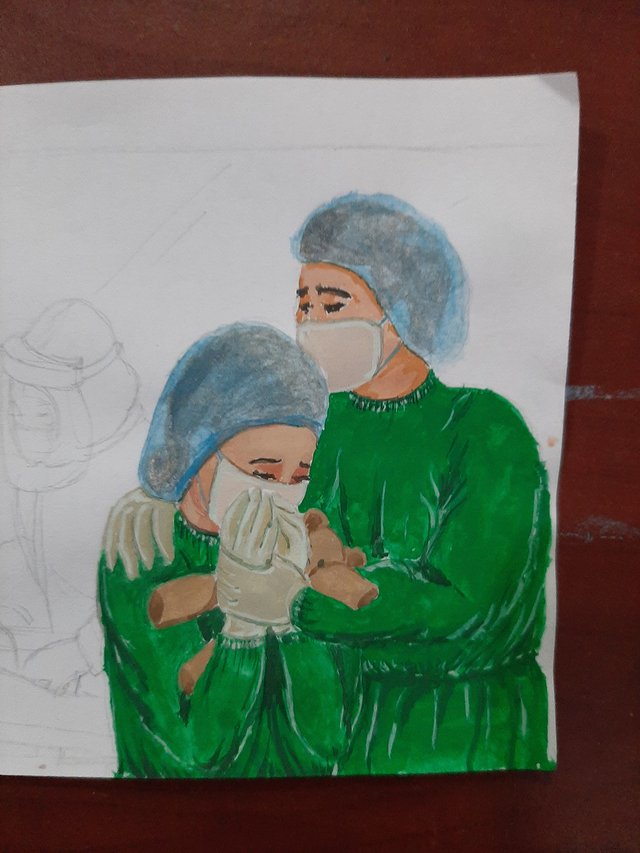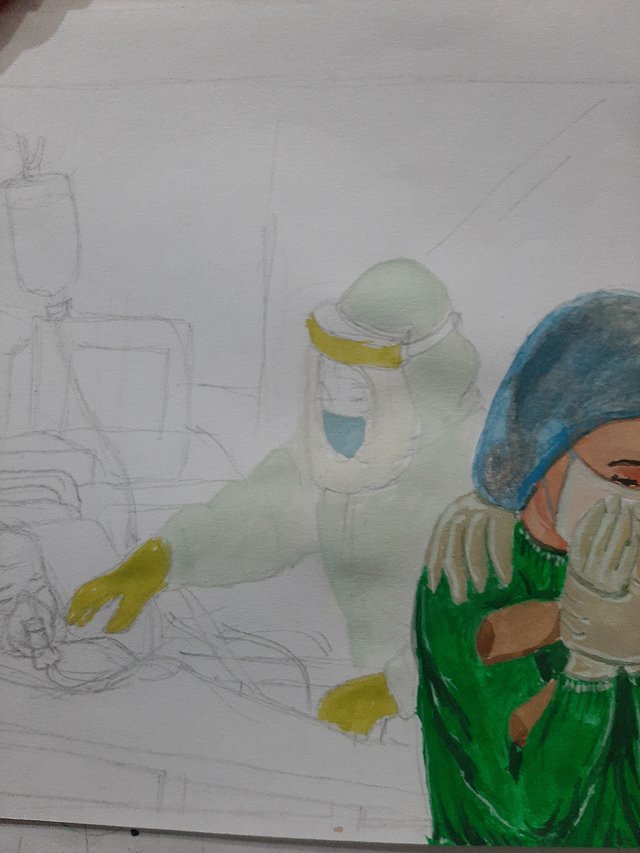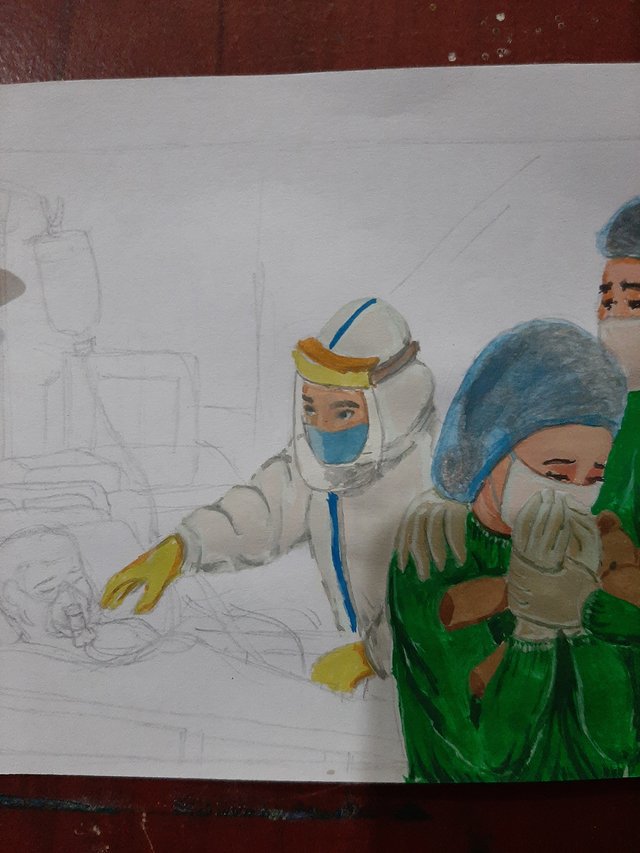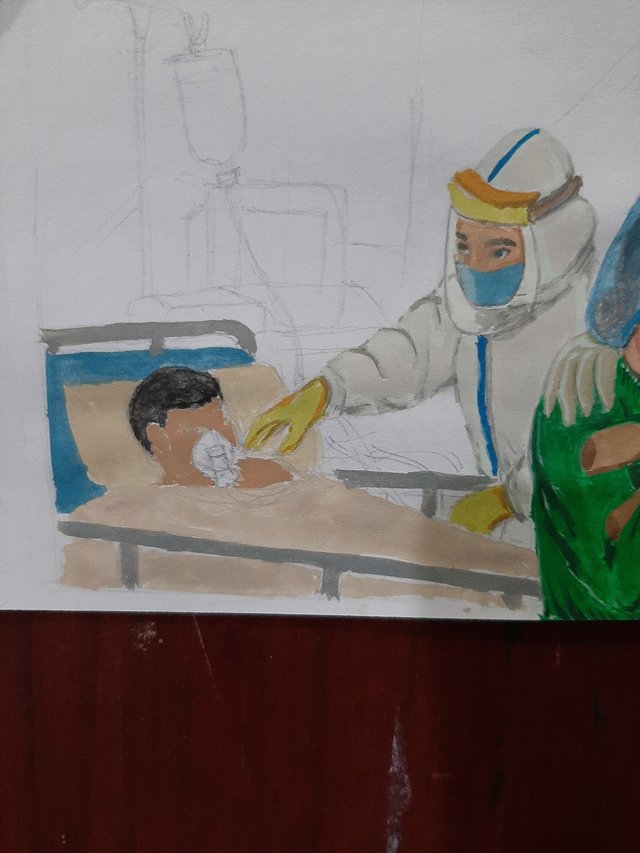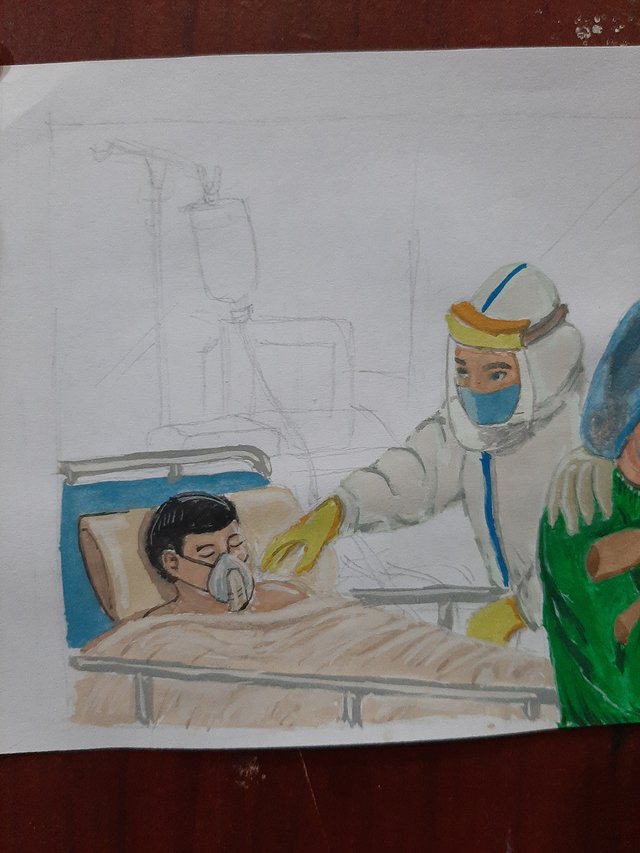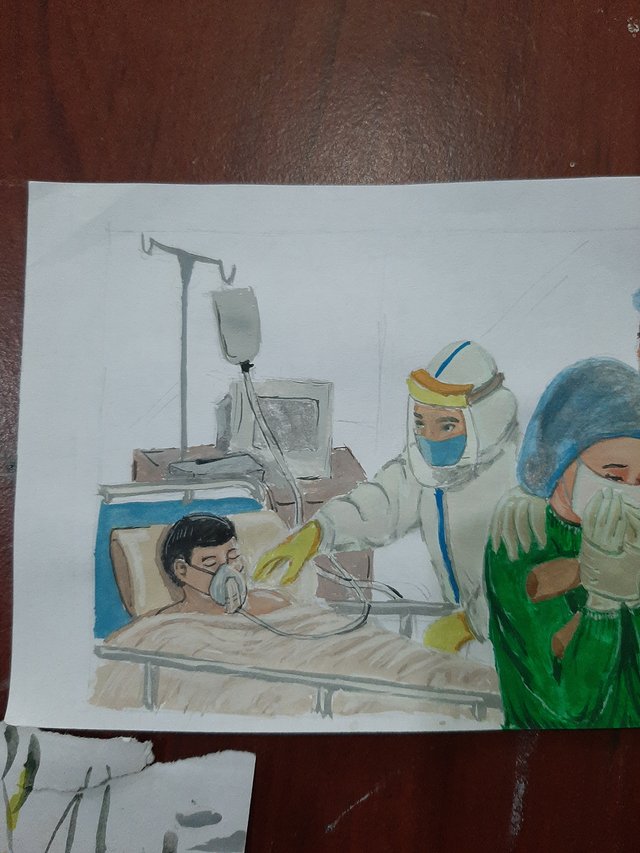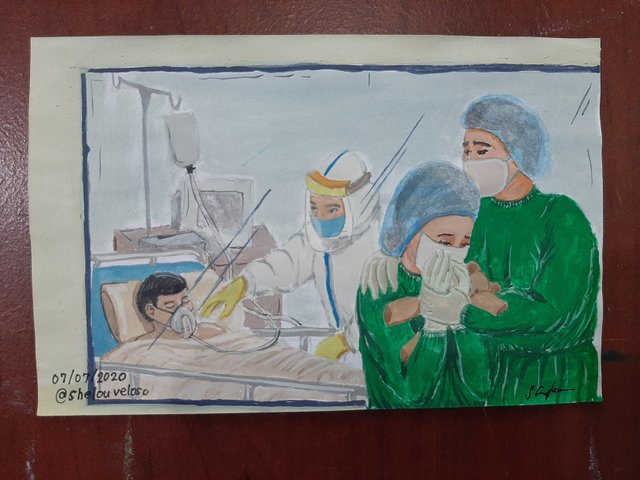 That's all for today and thank you for checking out my artwork. 😉
•••••••••••••••••••••••••••••••●●●••••••••••••••••••••••••••••••••••