Chat on Sunflower - Oil on Canvas - Club100
Hi Art Lovers, I want to share two good news with you. First, I became a Queen Commenter in WOX where I've been a Top Commenter for a while 👸 You can become a Queen, King or Top Commenter with your active commenting and communication in WOX. My second good news is that I got a degree in Romaine's World Literary Contest with my story 💕 These results both made me very happy and motivated me. With this energy, I completed my new painting 🤗
I drew this painting of my two beautiful birds chatting with each other on my sunflowers, which are as glamorous as the sun. This is the final version of my painting.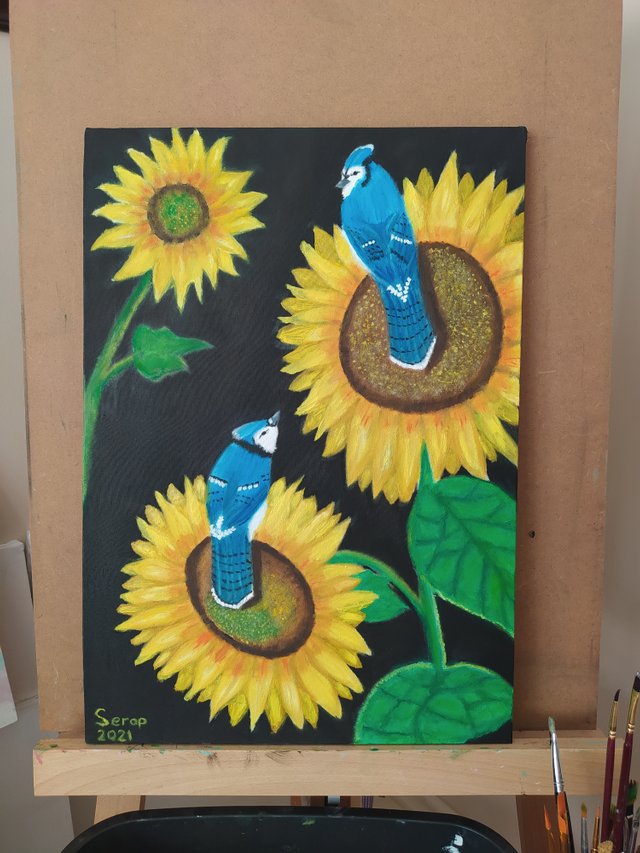 As always, I share my drawing steps with you below. This painting is an oil painting on canvas. First I drew the outline of the picture and then I started to paint it from the leaves of the sunflower.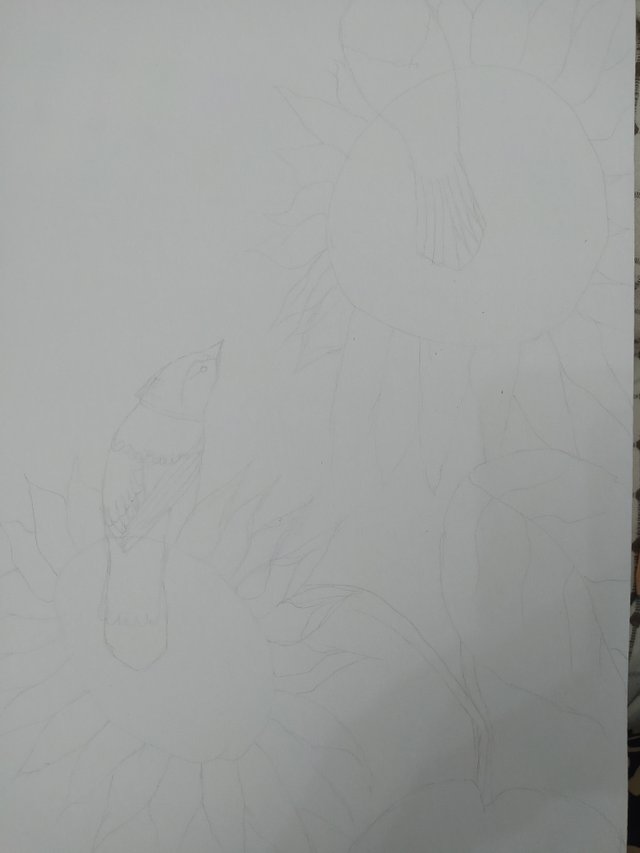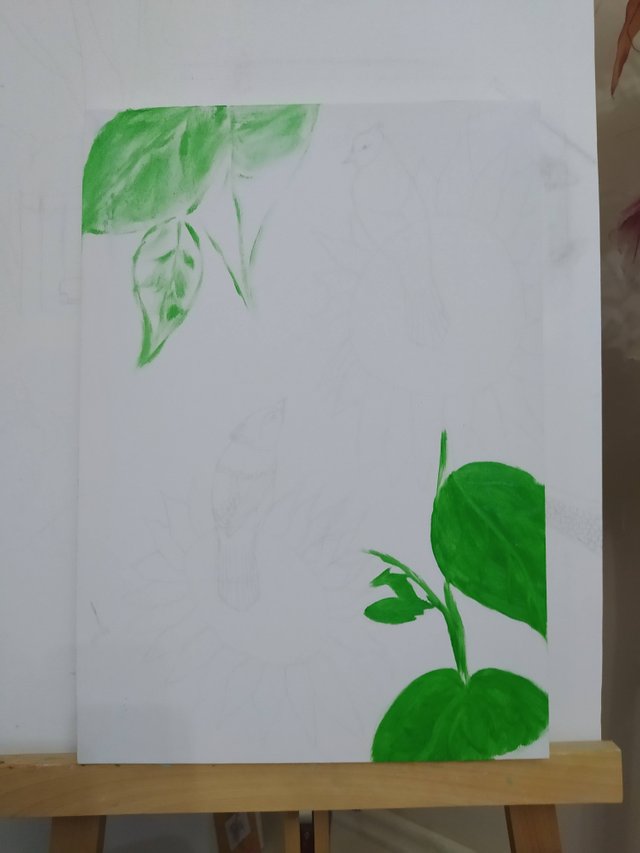 ---
I painted the background black. I needed to add depth and veining to the leaves. I decided to draw the birds later.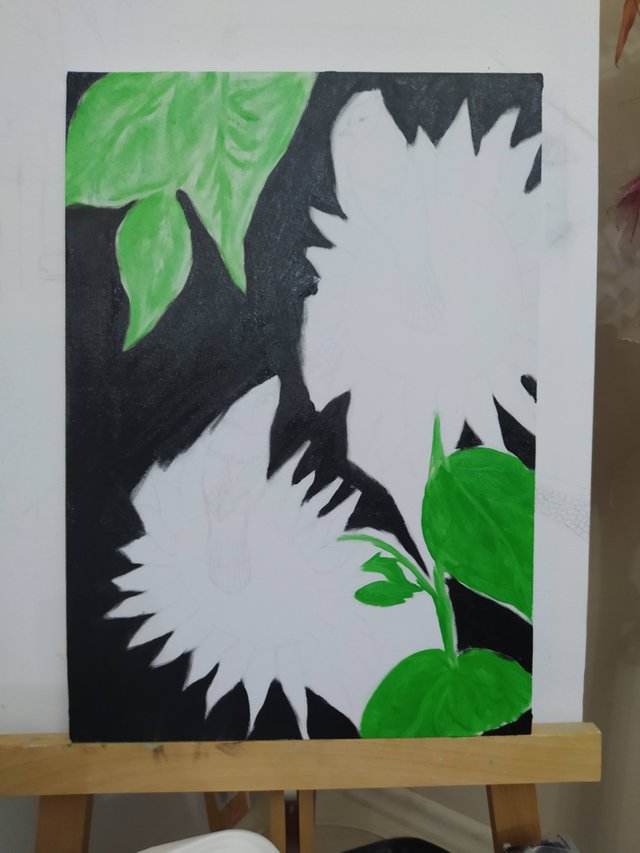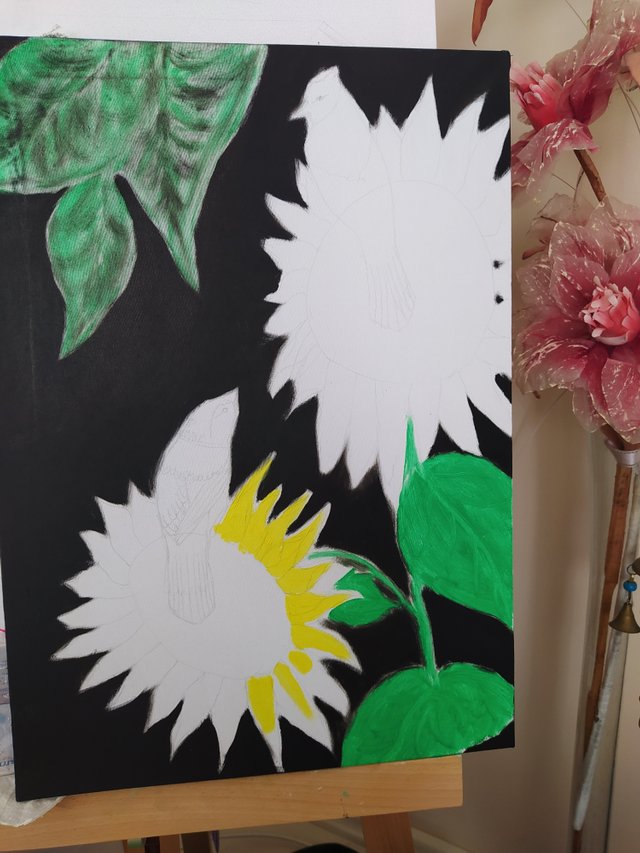 ---
I didn't like the leaf in the upper left corner and decided to delete it. I drew a cute sunflower that say hi so that the place would not be empty 😄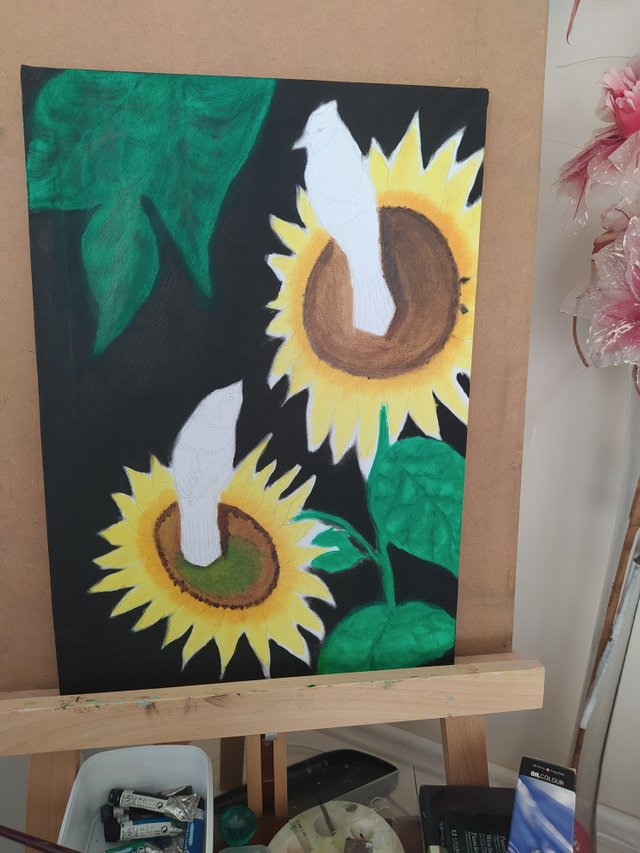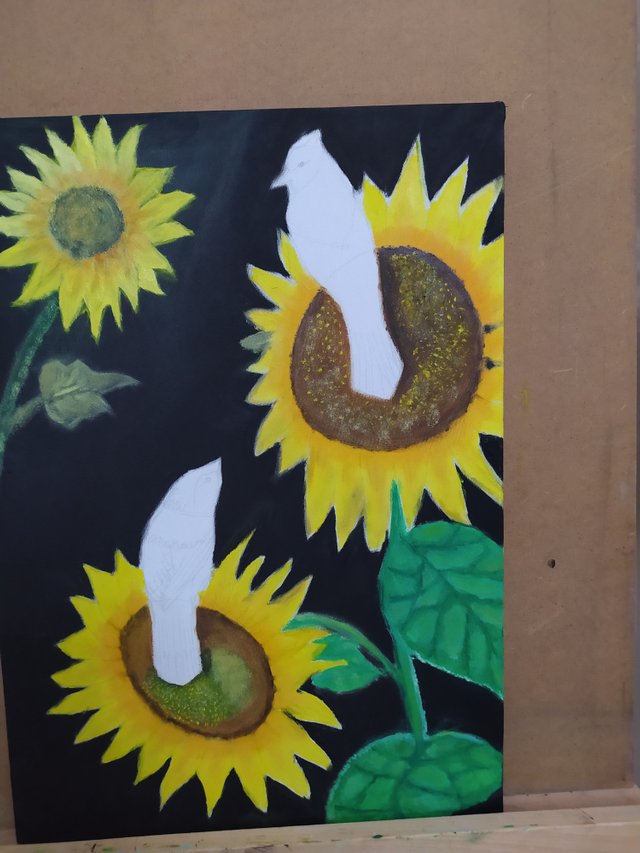 ---
And finally, it's time for my sweet birds. It was a pleasant coincidence that my t-shirt was the same color as I was drawing my bluebirds 😄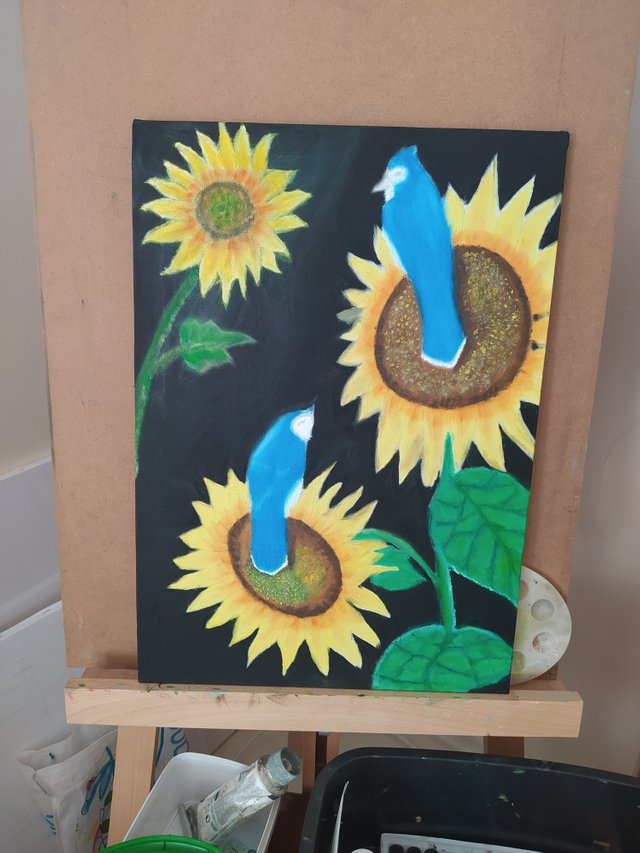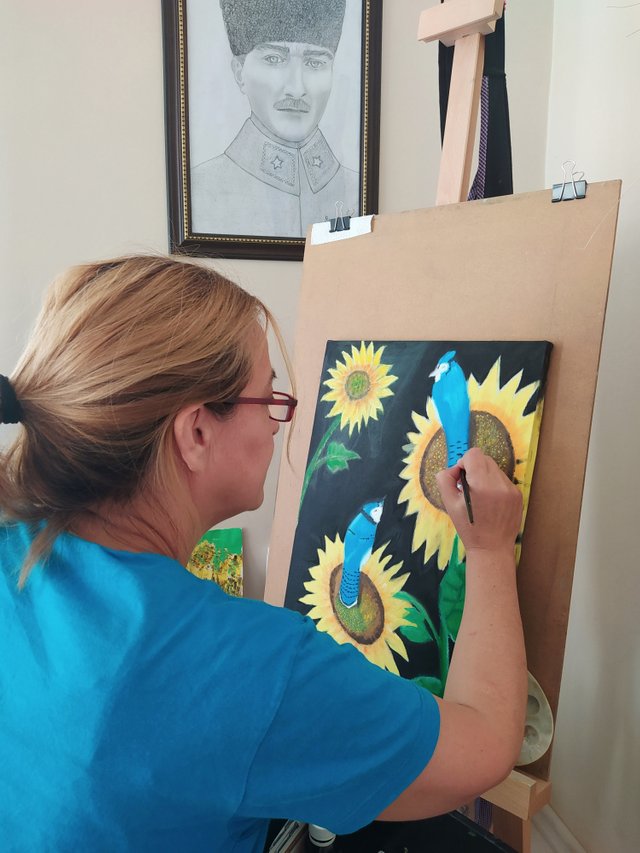 ---
I drew the layers of the sunflower to give depth and volume to the petals. And this is the result 😊 I had a lot of fun drawing it, I hope you like my painting too 🌻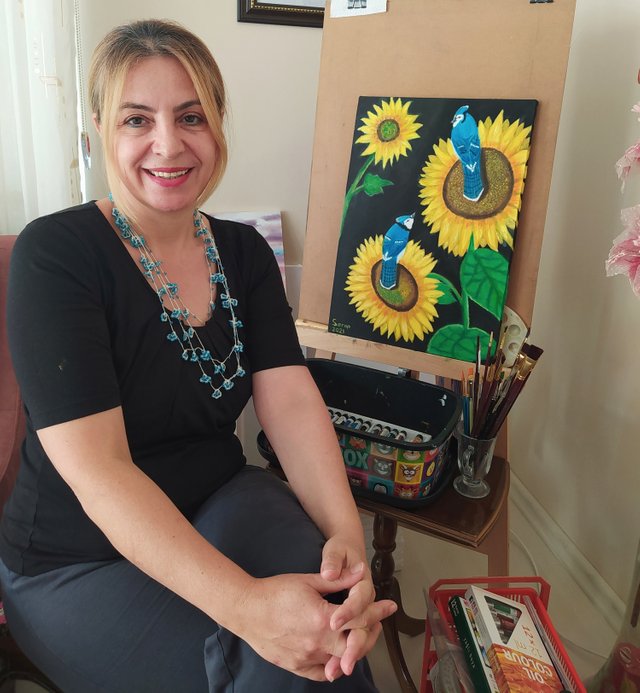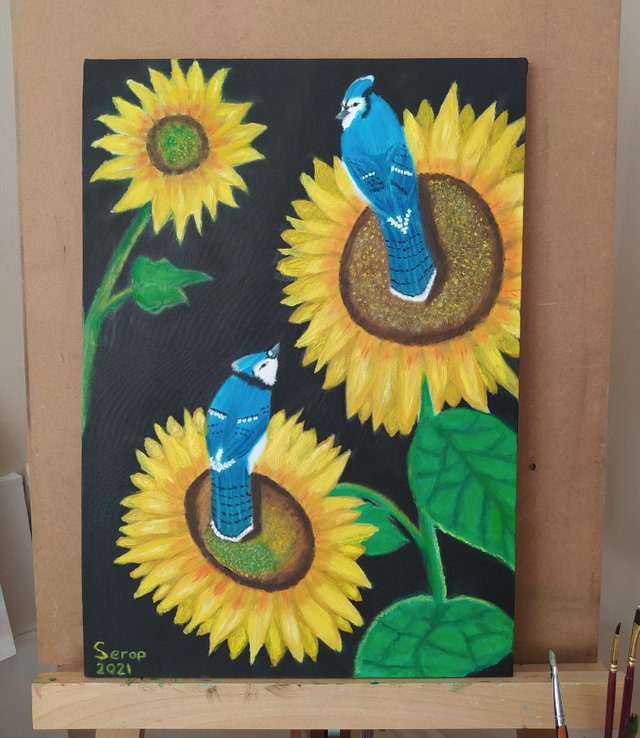 ---
Now it's time for #club100 🎉

Thank you @art-venture @xpilar @worldofxpilar for supporting art.
Thank you for visiting my post and looking at my painting 😊