POSTER IS READY FOR THE UPCOMING EXHIBITION IN IBIZA.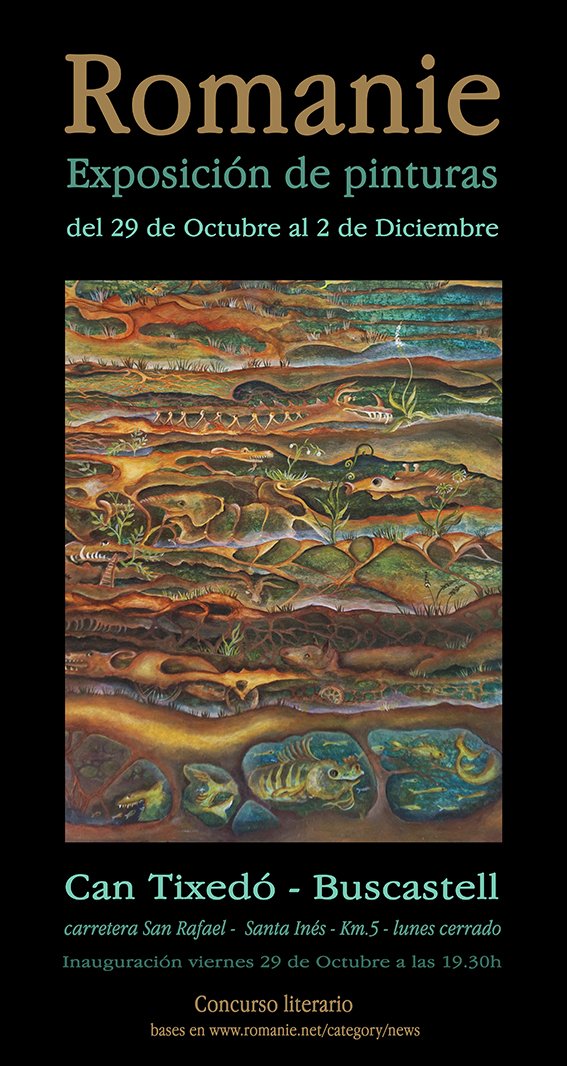 Hi Steemians,
I´m really happy to share this brand new poster that my partner Jason designed for me.
On the 29th of October I will be holding an exhibition at may favourite venue Can Tixedó in Ibiza.
The exhibition will be showing many smaller paintings I have been making over the past two years and it will be divided in three themes.
One area will have the Mutatis Plants that I painted on wood panels, then the next area will have the 6 paintings I did when I was in the artist retreat back in the 2019 summer in the Faroe Islands and then the rest of the venue will hold the paintings I make from smudges. ... And one very large one The Tree of Possibilities. A paintings I have been working on for the past 4 years.