#club5050 Japanese Meal Out (Power Up 12 Steem)
When you are staying in hotels for a good few weeks now it actually feels quite nice to be able to cook your own dinner, especially in style.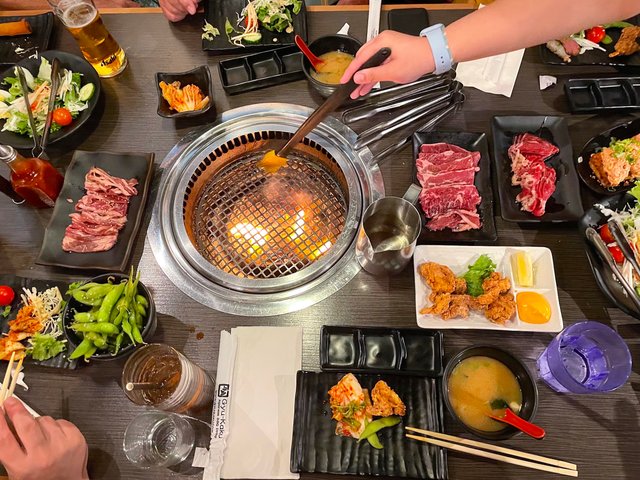 Just wear that black dress and a heavy necklace and don't worry about having to put an apron on.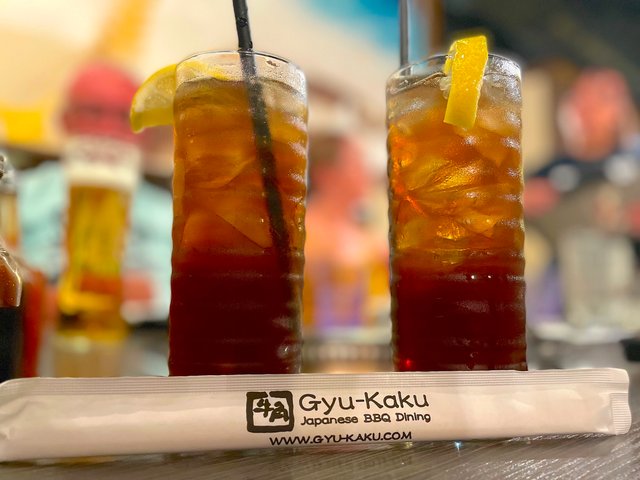 Luckily Gyu-Kaku an exciting modern Japanese restaurant is just a few minutes walk from our accommodation here, the Sheraton Vancouver Wall Centre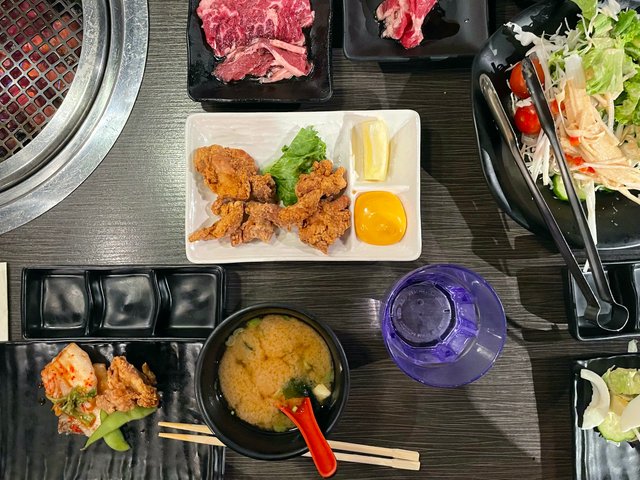 This Asian BBQ restaurant is actually part of a chain. There are many across America. So what is special about them? Definitely the wonderful opportunity to cook your protein yourself exactly as per your liking. So have fun and let's get busy being useful for a change.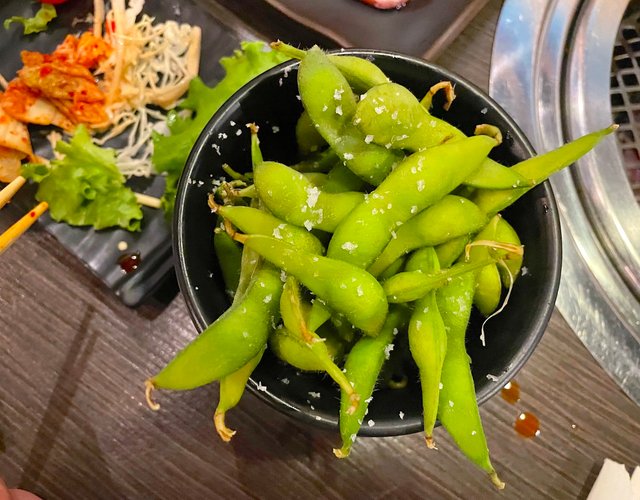 I totally recommend ordering one of their signature sharing options. Remember portions here in Canada are ginormous so if the menu says for four it easily feeds six of you well.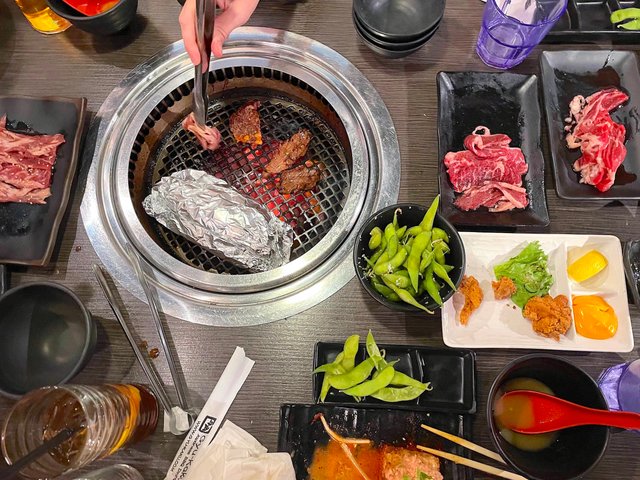 I think our minds went blank when the waitress turned up to take our order as we also asked for a few more sides, just nearly half a kilo of enoki mushrooms and other varieties of rice.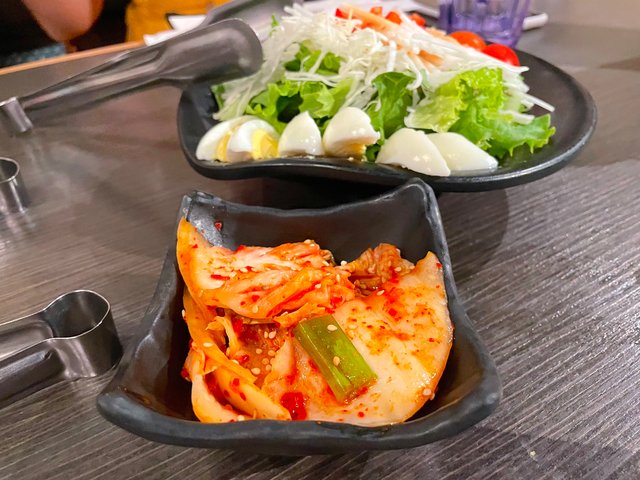 The cold starter selection includes sushi, edamame beans with sea salt, my personal favourite kimchi which I can eat lots of and, certainly not for everybody's taste, a tuna volcano! Then piping hot miso soup was served followed by thick garlic noodles.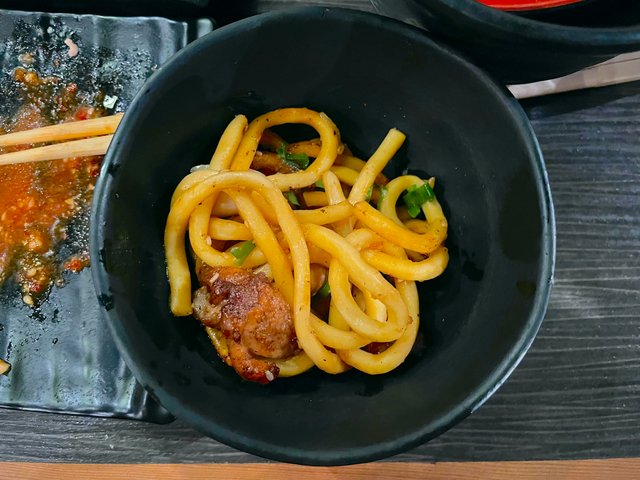 It is quite difficult to pick the star of the barbecue meats but to me this was the filet mignon flavoured with just black pepper and a pinch of salt. Six other cuts of beef landed on our table too, accompanied by pork, chicken and also prawns.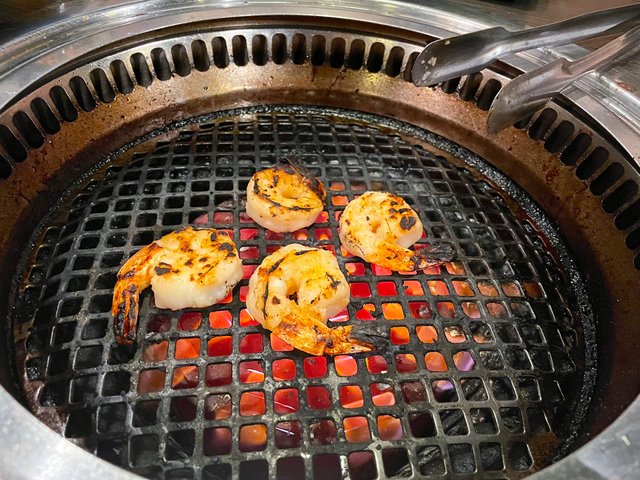 Near the end of this Japanese inspired feast most of us all lost interest in grilling meat but luckily one of us, maybe me, remained devoted to the cooking and kept preparing tasty slices of meats.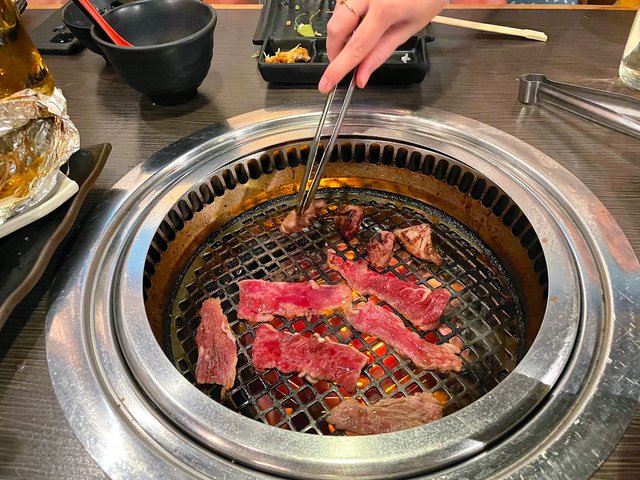 If you wish and will pay such a restaurant a visit sooner or later, dine al fresco. Yes, just book your family a dinner table outside as all the barbecues, as you can imagine, make the inside of the eatery pretty hot, hotter than a hot summers day in Vancouver.
I did power up again too, 12 Steem this time.👇