Simple Vanilla Cupcakes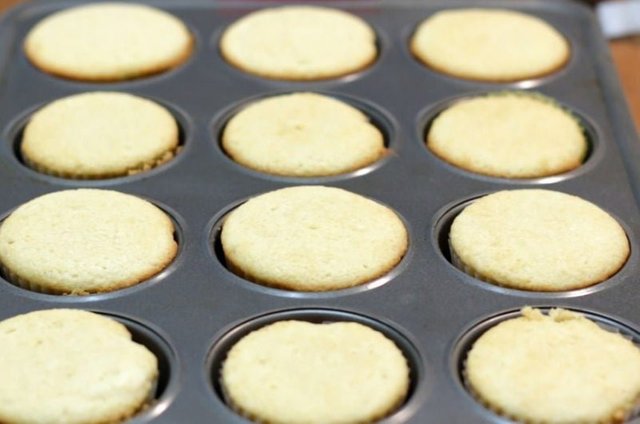 This Vanilla cupcake recipe is amazing. Vanilla cupcakes are one of the most popular flavors of cupcakes. I think it was the very first flavor that I learned how to make.
How could you not like them? They have a nice subtle vanilla flavor and really allow the frosting that you use to shine. With that said they are extremely flavorful on their own, I like to set some aside to eat without frosting, they are that good. It is a great base flavor for any cake or cupcake.
They are incredibly easy to make with just a handful of ingredients that you most likely already have in your pantry. If I can do it, you can do it. Let's get baking!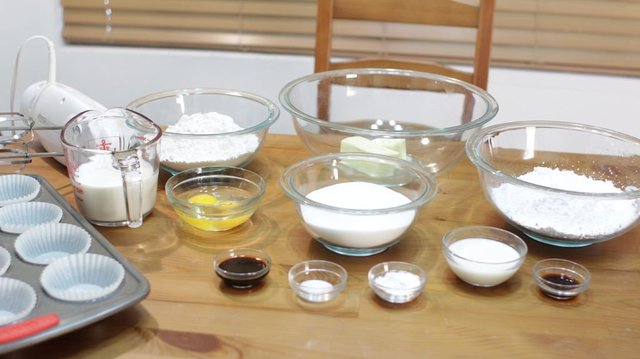 Ingredients
3/4 cup unsalted butter softened (170g)
1 3/4 cup of white granulated sugar 337g
2 large eggs
3 tsp. of vanilla extract 15mL
1/2 tsp. of salt 2.5g
2 1/2 tsp. of baking powder 12g
2 1/2 cups of all-purpose or cake flour 320g
1 1/4 cups of milk I like to use whole milk (375mL)
Basic Frosting
1 lb. of powdered sugar confectioners (453g)
1/4 cup of milk or half and half 63mL
1 tsp. of vanilla extract 5mL
Instructions
Preheat the oven to 350 F (176 C). In a large bowl cream together the sugar and the butter with a hand mixer or stand mixer.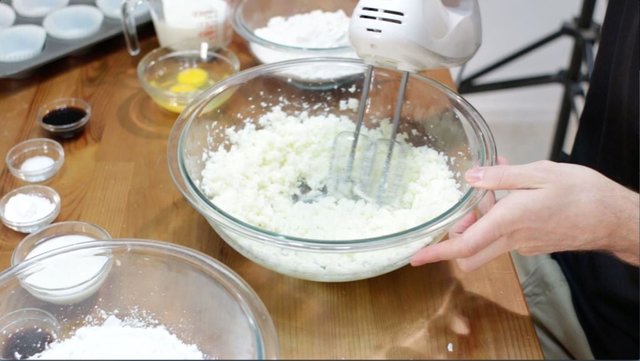 Add the eggs and vanilla extract and mix those in until combined.
In a separate bowl whisk together the flour, salt, and baking powder. Then add half of it in with the batter and combine.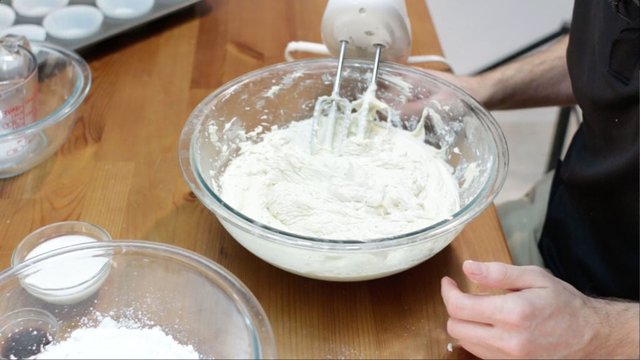 Add half of your milk and mix that in until just combined. Then add the rest of the flour and the rest of the milk and mix until just combined. Throughout this process scrape the sides of the bowl with a spatula as needed to ensure all the ingredients are incorporated evenly. The vanilla cupcake batter is ready to go.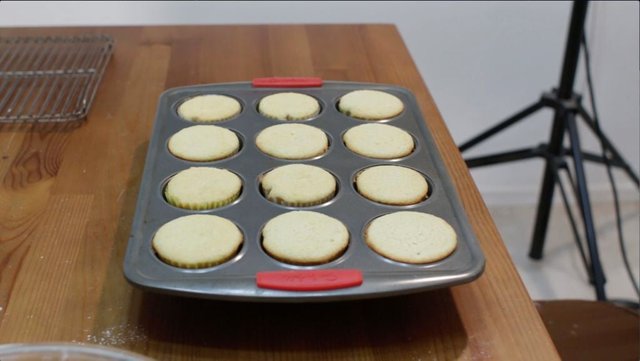 Fill up two muffin pans with paper cups. Then add cupcake batter to each cup until about 2/3rds full. You can add a little more if you like for larger cupcakes. Use a spoon or piping back to add the batter. Bake for 15 to 20 minutes until a toothpick comes out clean when poking in the center. The edges will be slightly brown. All them to cool for a few minutes in the pan then transfer to a wire rack to cool completely.
Basic Frosting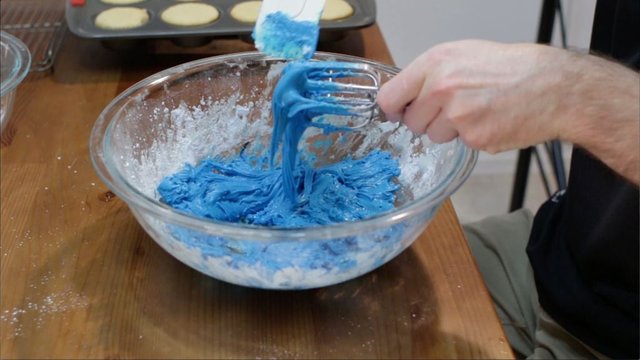 Now make the basic homemade frosting or use a storebought one. For the frosting add all the ingredients to a bowl and mix. If you want a color, add a few drops of food coloring until the desired color is reached.
Decorate them how you like, using a piping back or spatula to put on the frosting, and sprinkles and other toppings. Enjoy!