Scary Stories. Weekly Contest. Horror Stories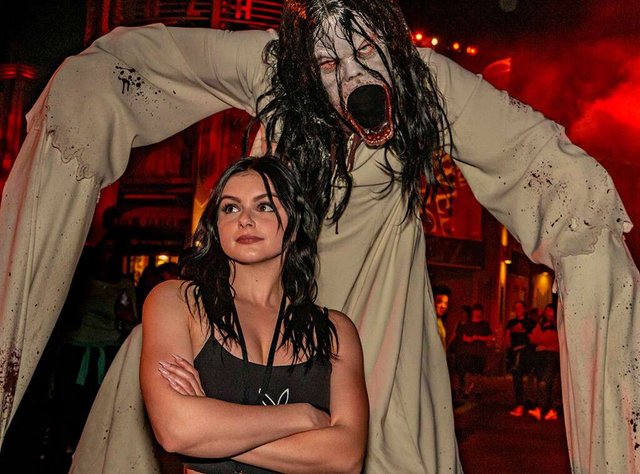 https://www.eonline.com/photos/31655/universal-studios-halloween-horror-nights-star-sightings
I am going to present to you today a very frightening fact. The incident took place in my village home Jamalpur.
One day my cousin was returning home in the evening after finishing her tuition. On the way home there was a huge bamboo bush. It is getting dark in the evening. As there are no houses nearby, no one walks in the place after evening.
That night my cousin heard some strange noises from the bamboo bushes on the way home. She started walking fast in fear. After going some distance, one can hear the sound of crying. She knew in that look that something was amiss. He started walking faster. Suddenly a kind of light is seen inside the bamboo bush. The light is slowly coming towards him. She gets more scared. Then he started running. But he noticed that he could not run. Someone is holding him from behind.
He looked back and saw someone walking towards him. He noticed her head in his hand. And a sharp knife in the other hand. The legs are turned upside down. She fainted there in fear.
That night we found him unconscious and brought him home. The next morning he regained consciousness and all these things were known from his mouth.
I have noticed some physical problems in my cousin since this incident. Sometimes he would say something alone. After waking up in the middle of the night screaming.
His treatment is still ongoing. Hopefully, he will recover very soon.
Finally, I would like to thank @adeljose for organizing a beautiful contest, and Thanks to @msharif for sharing this post. For this, I got to know and participate in the contest.
Many thanks to everyone for reading my story
@majharkhan