29/06/2020
Estuve dos días ausente por estos lados, me encontraba en un lugar donde la señal no es muy buena y me impedía escribir en mi diario. Pero ¡Ya Volví!
I was absent for two days in these parts, I was in a place where the sign is not very good and prevented me from writing in my diary. But I'm back!
Hoy salí un momento hacer una diligencia cerca de la estación de servicio, como a 4 cuadras de mi casa. Así estaba la cola para cargar gasolina.
Today I went out for a moment to run an errand near the service station, about 4 blocks from my house. That's where the gas line was.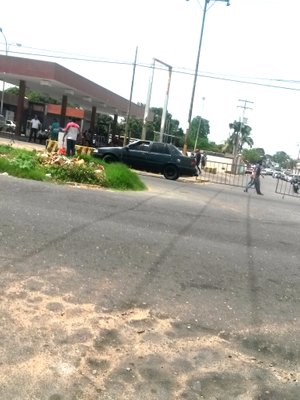 Cuando venía de regreso era aproximadamente la 1:00pm, ya no había casi carros en la avenida.
When I was coming back it was almost 1:00pm, there were almost no cars on the avenue.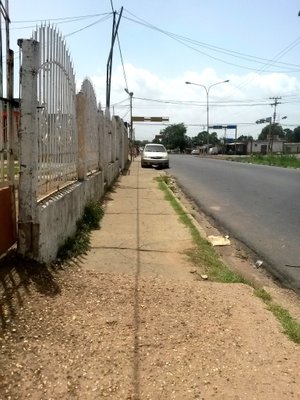 Esta semana es la cuarentena flexibilizada, los negocios están abiertos hasta las 3:000pm pero como podrán ver ya a esa hora todo está muy solitario.
This week the quarantine has been relaxed, businesses are open until 3:000pm but as you can see at that time everything is very lonely.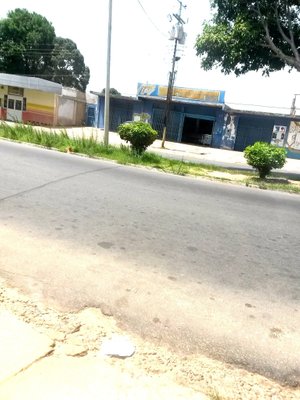 Apenas llegue a la casa mi mamá me recibió con este rico almuerzo, un arroz con pollo.
As soon as I arrived home my mother welcomed me with this delicious lunch, a rice with chicken.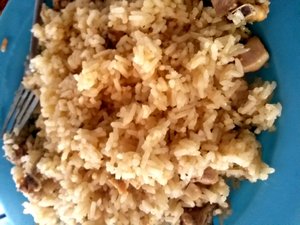 Para finalizar mi día, quiero mostrarles esta hermosa flor de cayena que estaba en el patio de mi abuela.
To end my day, I want to show you this beautiful cayenne flower that was in my grandmother's yard.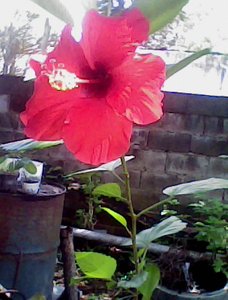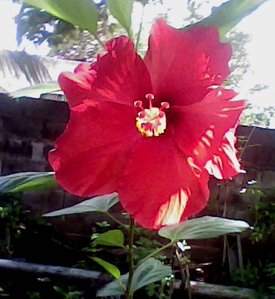 😘 ¡Espero todos hayan tenido un excelente día! 😘
😘 I hope you all had a great day! 😘
---
Las fotografías son de mi autoría y fueron tomadas con un Samsung Galaxy S4 Mini.

Un fuerte abrazo a todos @luiyi-22
A big hug to everyone