What? How? Why?
I found this pair of kid sandals when I was browsing the streets of Corfu in Greece.
The view just brought in my head those three questions above:
What? How? Why?
---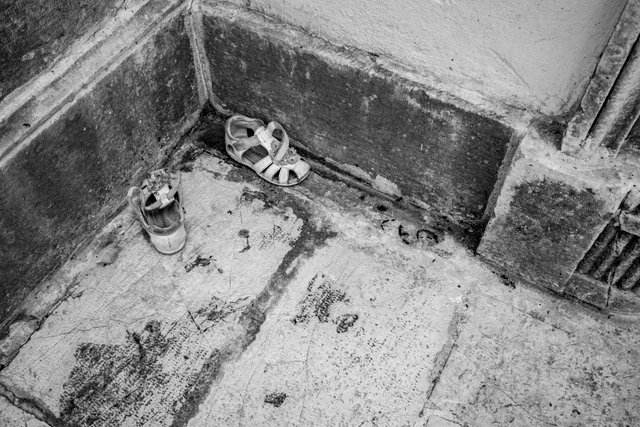 ---
Thank you for your time and support, please check out below few other ways to encourage me in my difficult visual art endeavor and stay in touch!
---
Check out some of my best visuals here: https://hadjiyvanov.com/
---
Follow me on Twitter: https://twitter.com/hadjiyvanov
---
My single edition unique digital art works, minted as NFT on Ethereum at OpenSea: https://opensea.io/collection/art-by-lightcaptured
---
You could get a license here for some of my visual works approved by the quality review team of Adobe, Inc.: https://stock.adobe.com/contributor/206416265/lightcaptured
---
My NFT art works on EOS: https://gallery.pixeos.art/profiles/damian-hadjiyvanov
---
---
I use and recommend those services below, following my referral links is a win-win for both you and me:
---
---
Copyright: Light Captured
For licensing my photos, please drop me a message on Discord: lightcaptured#2698

Have a great day, stay safe, stay strong and let your muse be always on your shoulder!