The weekend
Greetings, freedom lovers :)
Here comes the weekend again. Two days that should feel different from the other five.
But do they?
Do you feel like this small boat looks like - a small and unsafe piece of property going out alone in the ocean?
Or actually, do you want to be alone for some time? I doubt many do, after almost two years of forced isolation.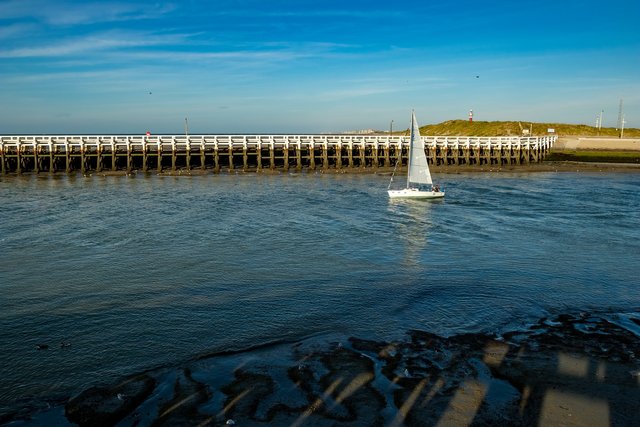 Photo EXIF (meta data)
| | |
| --- | --- |
| File Name | IMG_4935.jpg |
| Camera Model Name | Canon EOS M5 |
| Shutter Speed | 1/400 |
| Aperture | 8.0 |
| Metering Mode | Multi-segment |
| Exposure Compensation | -1/3 |
| ISO | 100 |
| Lens | EF16-35mm f/2.8L II USM |
| Focal Length | 16.0 mm |
| Image Size | 1920x1280 |
| Flash | Off, Did not fire |
| White Balance | Manual |
| Sharpness | 50 |
| Saturation | 0 |
| Color Space | sRGB |
| File Size | 992 kB |
| Serial Number | 433051000517 |
---
Thank you for stopping by, your time and support are precious and much appreciated, please check out below few other win-win ways to encourage me in my difficult visual art endeavor as a photographer and visual artist and stay in touch!
---
Check out more about me and some of my best visuals and favorite photographs here: https://hadjiyvanov.com/
---
Follow me on Twitter for more updates and to have early access to my freshly minted NFTs: https://twitter.com/hadjiyvanov
---
My single edition unique digital art works, minted as NFT on Ethereum at OpenSea could be found by following this link: https://opensea.io/collection/art-by-lightcaptured
---
You could get a cheap and useful license here for some of my visual works approved by the quality review team of Adobe, Inc. stock agency: https://stock.adobe.com/contributor/206416265/lightcaptured
---
My minted NFT art works on the EOS block-chain: https://gallery.pixeos.art/profiles/damian-hadjiyvanov
---
---
I frequently use and recommend those fine services below, by following my referral links it is benefitial for both of us and it is a win-win for both you and me:
---
---
Copyright: Light Captured
For licensing my visual works and text content, please drop me a message on Discord: lightcaptured#2698 or on Twitter

I wish you all have a great day, stay safe, stay strong and let your muse be always on your shoulder! Let's keep in touch and help each other here on the block-chain platform. United, we are much stronger!