THE DIARY GAME: 14/8/2020: A CALL TO ALLAH
New day new story yesterday was Jumat Mubarak day for the Muslims and my mother happened to be one so I had to be the one at her store for her. Before I was summoned to shop, here was what happened before that. I woke up by and went for an early run and before 7 am I was right back home. The jogging was within oshodi, Lagos state, Nigeria and when I got back, I brushed and took my bath and changed into new clothes.
While at home watching a movie on my laptop at home, mum called and her request was for me to be at her store before 2 pm. the call came in at around 12 noon so I had more time to sort out myself before I started the journey and before 1:30 pm I was at shop. i ate brunch and the meal eaten was rice, beans and egg which all cost 400 naira (4.2 steem) and it was gotten from my favourite restaurant at Olatunji street.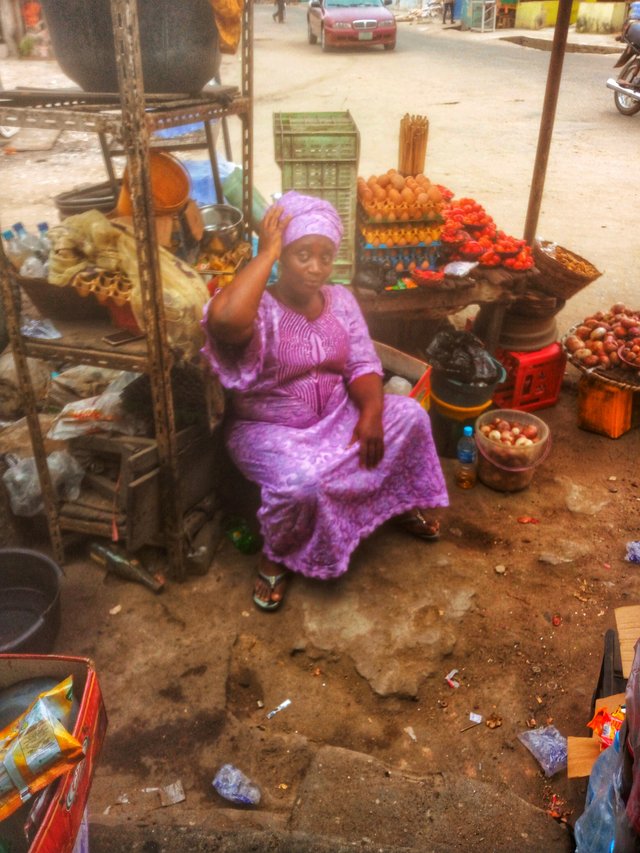 Mum at her store at Oshodi, getting ready to go to Moseque to observe her prayers at oshodi, Lagos state, Nigeria
By 2 pm my mum was dressed and ready to go to the mosque for prayers while I remained at her store to see and monitor things. Before 3 pm, mum was back and that afforded me the luxury of time to visit my friend wale at his workshop at Oyegunwa to pay him a visit. My intention was to go home and relax at Babatunde banjo but I just decided to pay him a friendly visit. On getting there, I saw him working on a seat of the car and I decided to wait for him to finish working on it.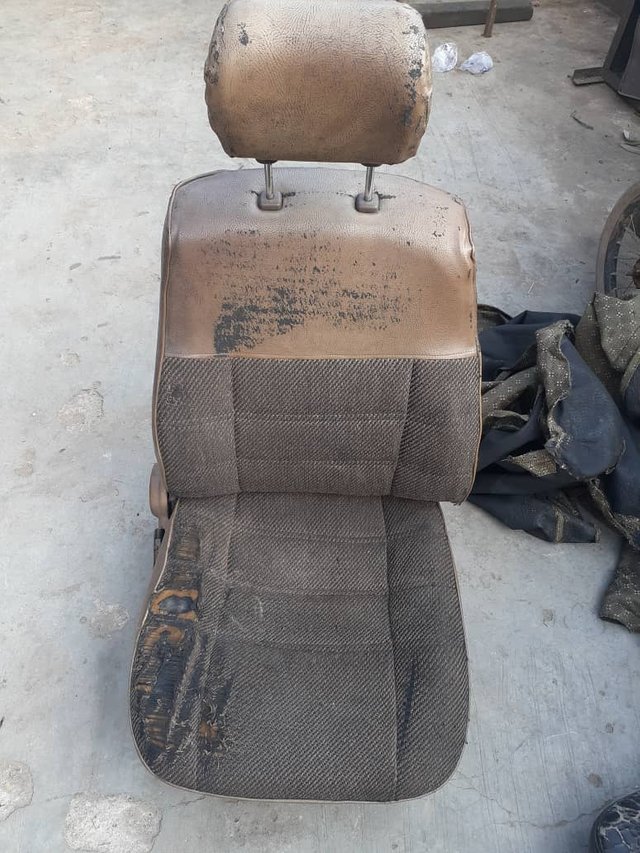 The worked on by my friend at his workshop at Oyegunwa, oshodi, Lagos state, Nigeria
By the time he was done, I was shocked at the transformation of the chair and I knew how important his jobs were. His jobs of dressing and rebranding chairs and any other house and office seats were important to those we can't afford to get a new one and he offers that for them on a cheap price. Just in case, my friend job nature is upholstery.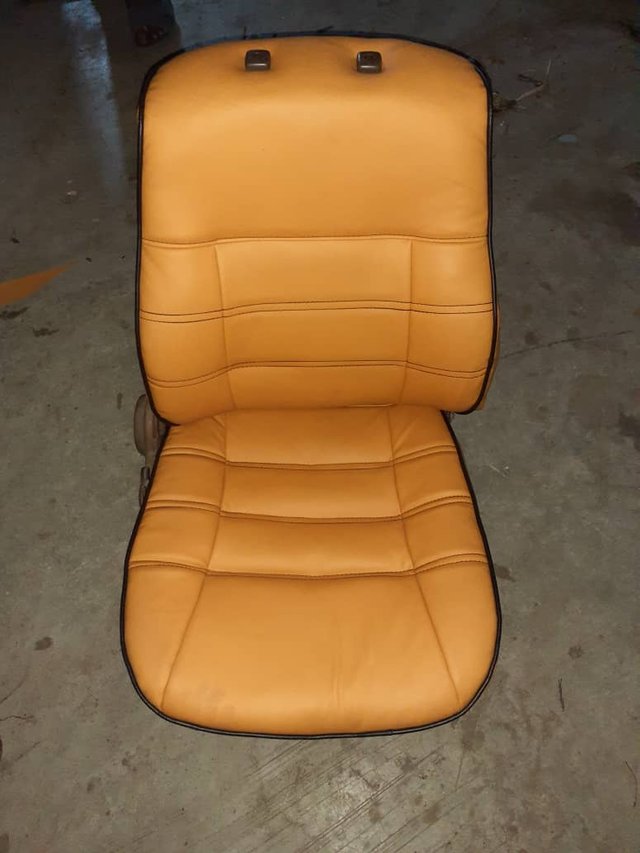 The finished chair after rebranding by my friend at his workshop at Oyegunwa, Oshodi, Lagos state, Nigeria
At around 7 pm I ledt his place and walked to Olatunji Street to purchase noodles from my noodle vendor. I paid 300 nairas (3.5 steem) for the noodles and ate my meal at the place I got it before making my way home and watching big brothers Naija program on the tv. After about an hour, I went to the bedroom to sleep.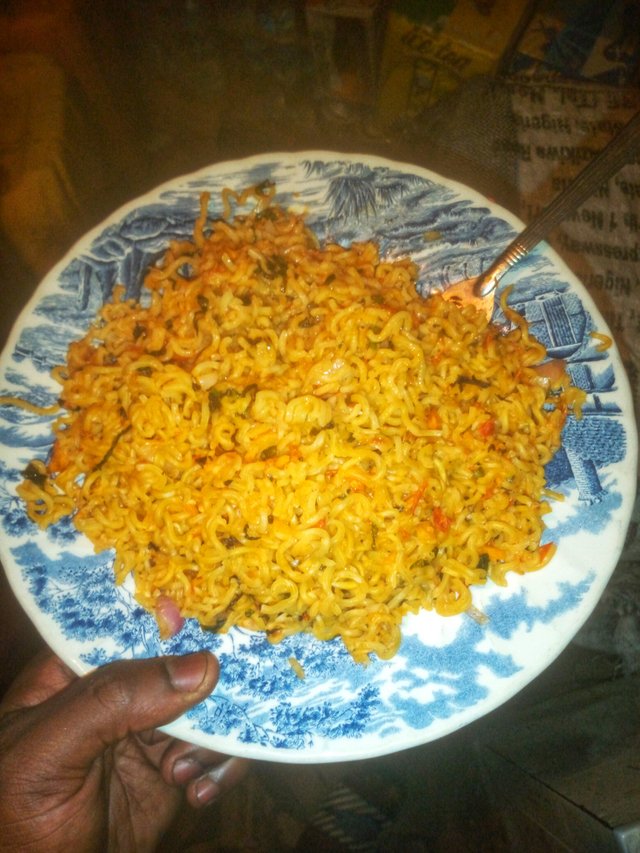 The noodle bought at Olatunji street, oshodi, Lagos state, Nigeria
That was how my day was spent on the 14th of August, 2020. I hope you enjoy reading it.
Also throughout the duration of the 50 days #thedairygame, I have set my post payout to 100% steem-power payout
I am part of team #9jafive. A group which consist of Five Nigerians.
Thank you @steemitblog, @steemcurator01 and @steemcurator for this diary game challenge
The images were captured by me using my Tecno Camon 11 and it was edited with the Snapseed mobile editing application