Lost In Thought - Coloured Pastel Portrait Drawing Process
Hi all, sharing another recent coloured pastel portrait however, for this piece I only used brown and white pastel with (a little bit of black from pencil). I was drawn to the reference image by the way it captured the expression in the eyes with just a few strokes of the pastel and I wanted to practice recreating this in my work.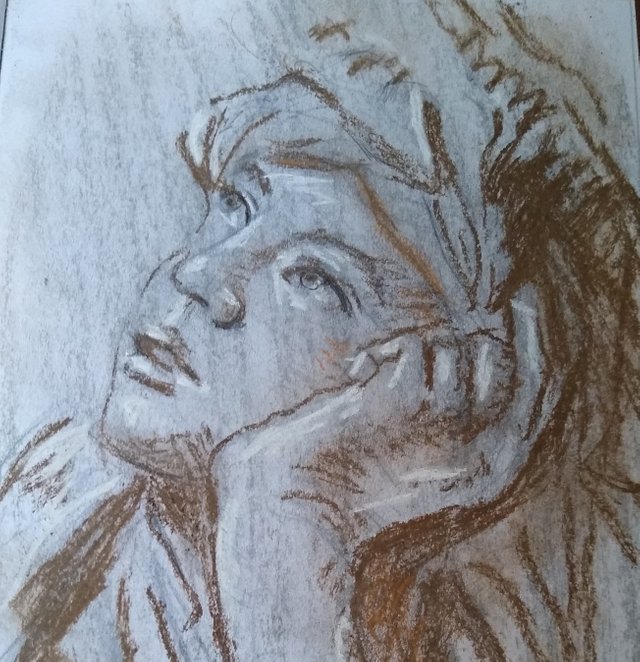 My Process

Completed on A5 paper with mechanical pencil for sketching and pastels for colour.
---
Thanks for stopping by and your support is always appreciated :)
Ian,
---