[PLAY STEEM] Adding Beneficiary of a Post's Reward
Hi, this is @etainclub who develops steemit mobile app, PLAY STEEM.
Today I want to introduce the feature of adding beneficiaries of a post's reward.
Posting Tab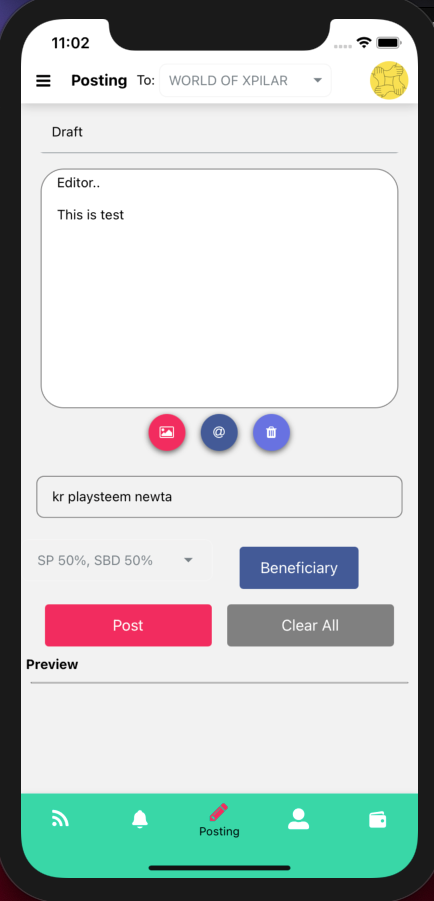 When you click Beneficiary button, you can see the following modal screen: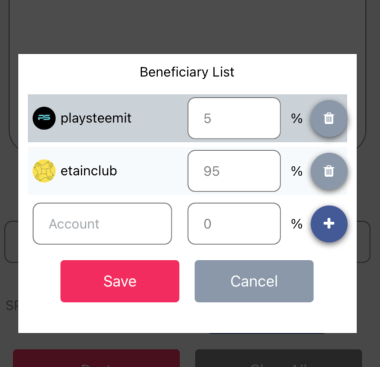 Adding Beneficiary
Let's add a new beneficiary account. @oldstone.
You can search an account and choose the one you are looking for.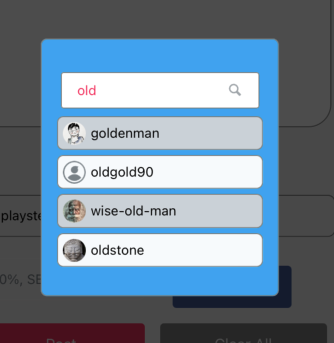 Then, click the + button in the right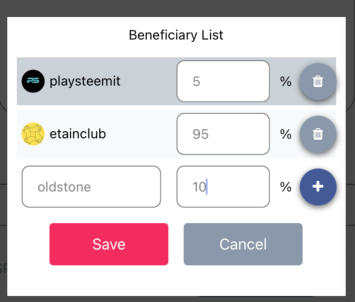 As you might know, the official Steemit site has the same functionality.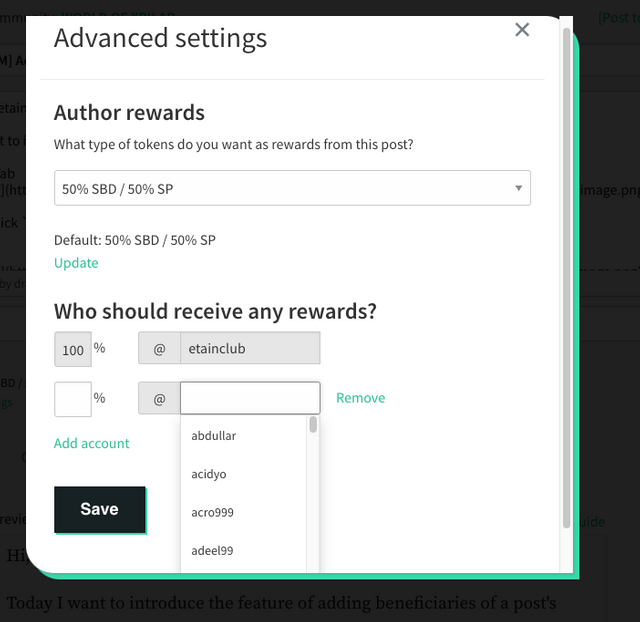 The difference is the avatar. Yes you can confirm the beneficiary by the avatar because we don't know the account name exactly.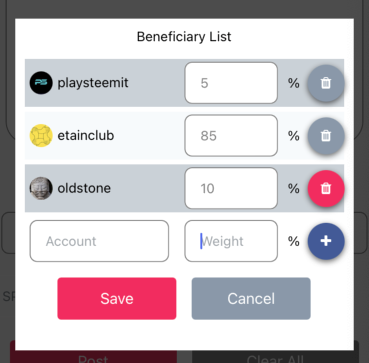 Now click the Save to save the beneficiary setting.
Let's post this. When clicking, Post you will see this confirmation modal: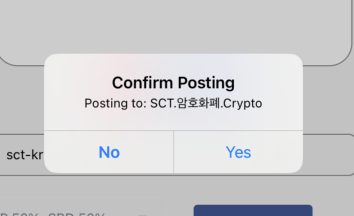 This is because often times we post in a wrong community :(
Moment of Truth
When I open debug window of the content in Chrome that I've just posted,


Hurray! the beneficiary setting is what I intended.
Key Features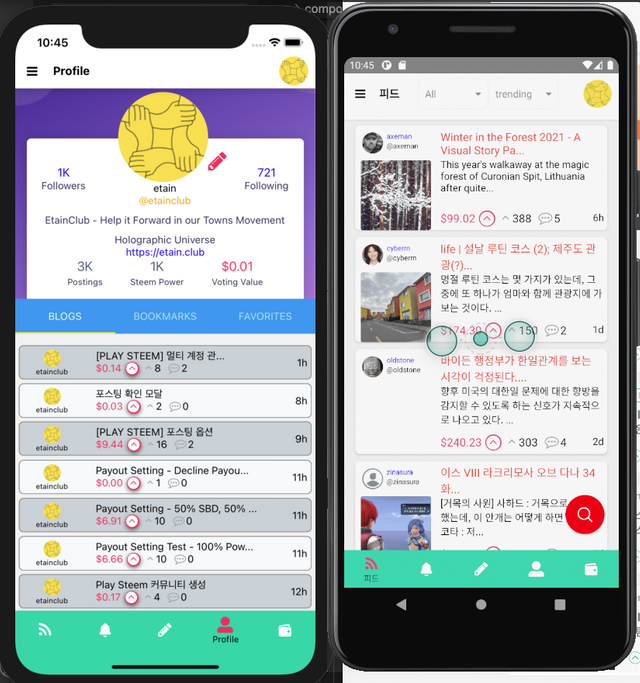 Choosing Working RPC Automatically
Push Notifications
In-App Translation
In-App Text to Speech
In-App Account Creation
Switching Accounts
Setting Beneficiary
Easy Mentioning
Bookmarking posts
Collecting Favorite Authors Privately
In-App Transfer
Schedule
Android Test APK release: Early March, 2021
ios Testflight release: in March, 2021
Android Official Release: in March, 2021
ios Official Release: in March, 2021
The details and more screenshots are here:
https://steemit.com/hive-192037/@etainclub/play-steem-mobile-app-for-steemit
https://playsteem.app
Support PLAY STEEM Project
Could I kindly ask you to support this project?
Thank you!
@steemitblog
@steemcurator01
@steemcurator02
@steemcurator03