Photo of the week #36 | Submissions post | The fortress edition! - FORTE DI BARD
@mister-omortson's idea of this week's contest reminded me of a wonderful trip to one of the most beautiful forts in Europe. The Forte di Bard. Located at the entrance to the valley that leads from Italy to France.
Built on an impregnable fortress by the ancient Romans. From there they controlled all the passage from Italy to France, coming from the North. For this Napoleon ordered to raze it to the ground. It was rebuilt later, and today is a splendid piece of history, turned into a themed museum.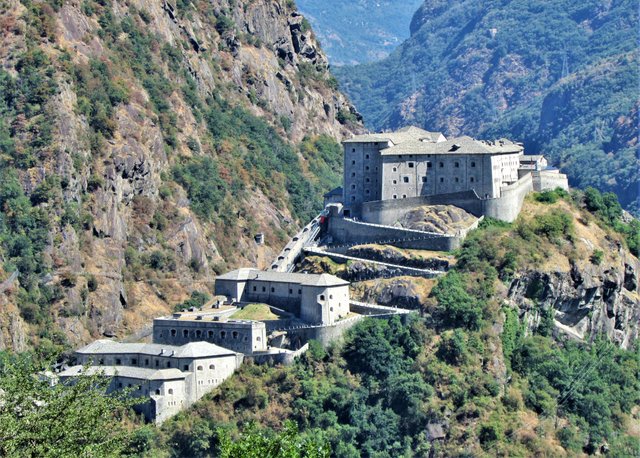 Shot with Canon PowerShot


Image of my property. If you find this post interesting, follow me :) Thank you very much for your attention from @dudithedoctor