The World of XPILAR - LANDSCAPE/SEASCAPE PHOTOGRAPHY AND ART CONTEST WEEK #084: Inverted Tiny Planet: Victoria Gardens - Truro
The World of XPILAR - LANDSCAPE/SEASCAPE PHOTOGRAPHY AND ART CONTEST WEEK #084:
Inverted Tiny Planet: Victoria Gardens - Truro

Hello @steemians! This image is my entry for this weeks contest: The World of XPILAR - LANDSCAPE/SEASCAPE PHOTOGRAPHY AND ART CONTEST WEEK #084. It is a creative, inverted tiny planet image.
Of course, we would like to thank all the moderators and members of the @worldofxpilar community, for their input, content and assistance. Thank to @axeman and @xpilar. 😊
Inverted Tiny Planet: Victoria Gardens - Truro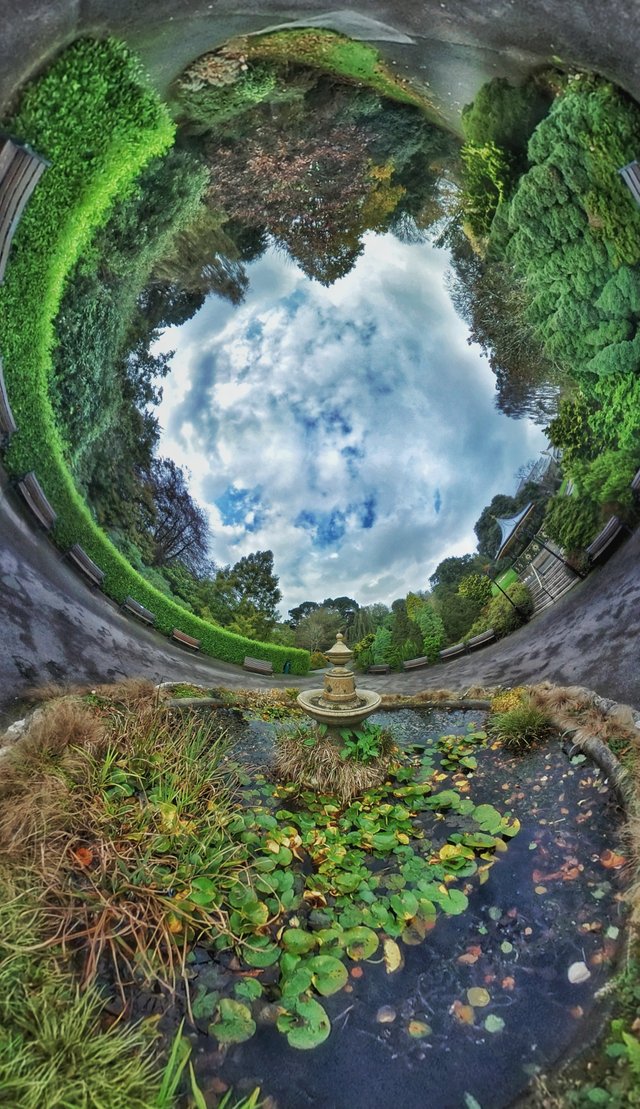 click on the image to see a bigger version of it
I took this image with my 360 degree camera, then I changed the perspective on my phone, then edited it using an Android app called Snapseed. Victoria Gardens is located in the city of Truro, the capital of Cornwall. It is a well-maintained typical Victorian public park with a bandstand and fountain. It is a peaceful place to relax and unwind and enjoy nature and to possibly see some squirells that frequent or live in the park. Here are some more pics or versions of the same image, here 🌐: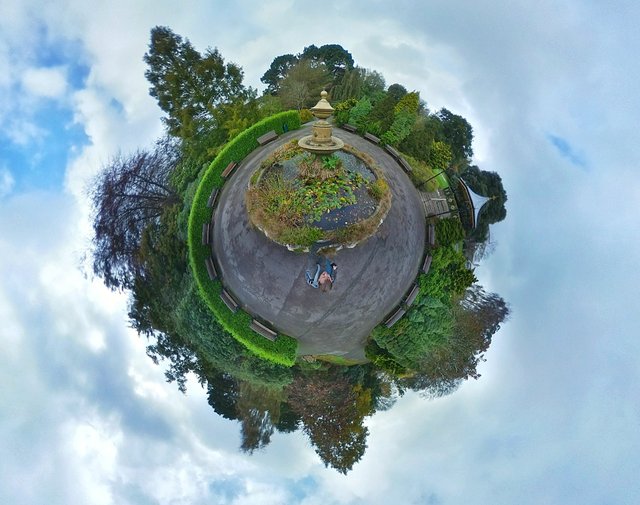 A tiny planet image at the same spot of the fountain at Victorian Gardens, Truro, Cornwall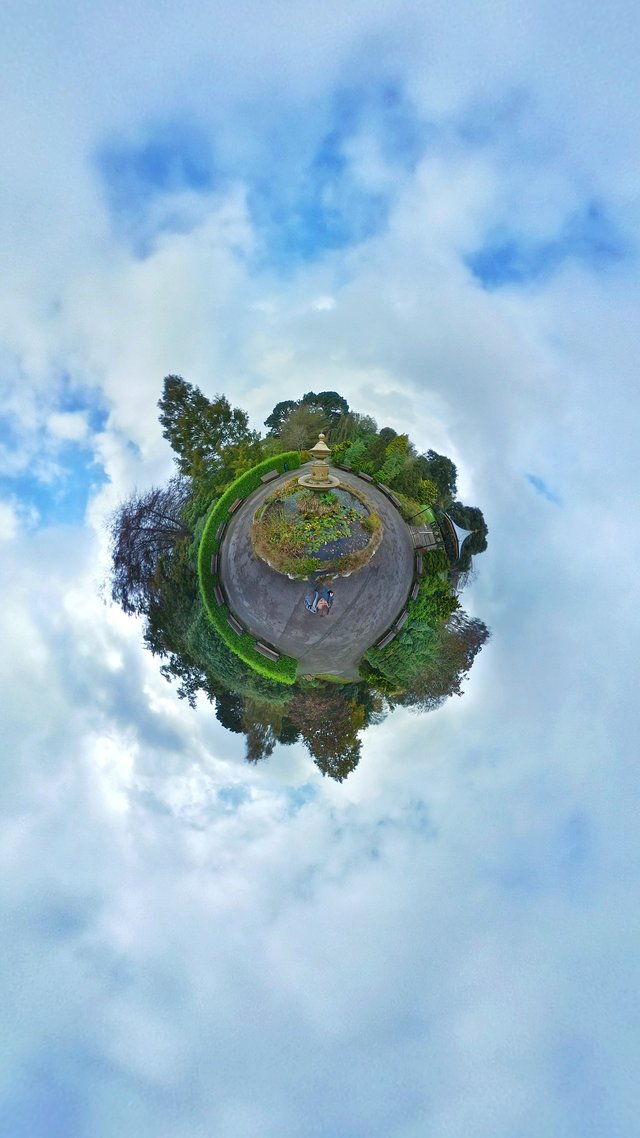 A zoomed out tiny planet image from the same location showing more of the sky
I hope you like my images and post and make sure to check out my posts and page in the link below...and see you soon. 😊 👍

To view my other posts, images and videos, go to my page or blog, here:
📷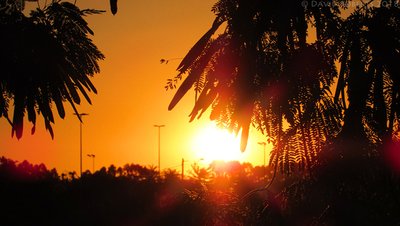 https://steemit.com/@daverobe

Thanks For Reading.