Mimosa plants of the genus, including sensitive plants, have beautiful flowers and benefits.
Mimoca pudica atau dalam bahasa Indonesia di sebut Putri malu. Karena bila tersentuh daunnya mengecup.
Dalam Bahasa Aceh disebut Pih-mi.
Mimoca pudica, Putri malu, Pih-mi memiliki perdu pendek dan mudah dikenali karena daun - daun nya cepat menutup atau seolah-olah layu dengan sendirinya bila tersentuh.
Tanaman tumbuh liar ini memiliki bunga-bunga yang indah, dan dalam tradisi medis tradisional di Aceh sering digunakan sebagai obat-obatan herbal.
Di antaranya di percayai dapat mengobati:
Batuk, Demam, insomnia, luka penderita diabetes,dan beberapa penyakit lain nya.
Rebusan batang dan daun nya dengan ukuran berat 10 gram atau lebih dan air secukupnya. Setelah rebusan mendidih diamkan air rebusan putri malu itu hingga dingin, lalu di saring baru diminum.
Ini bukan untuk di coba hanya sebagai informasi saja.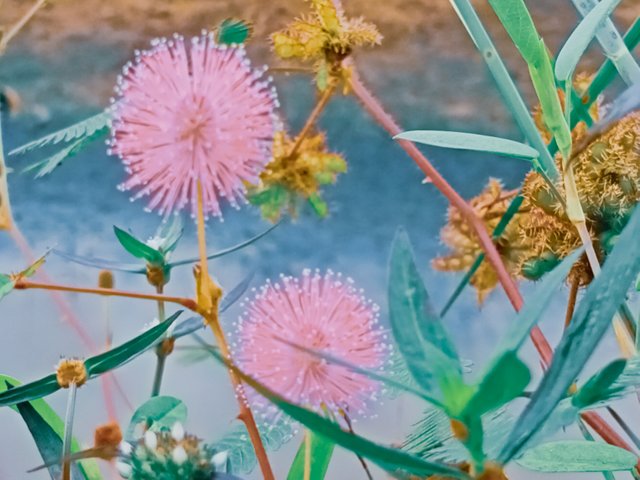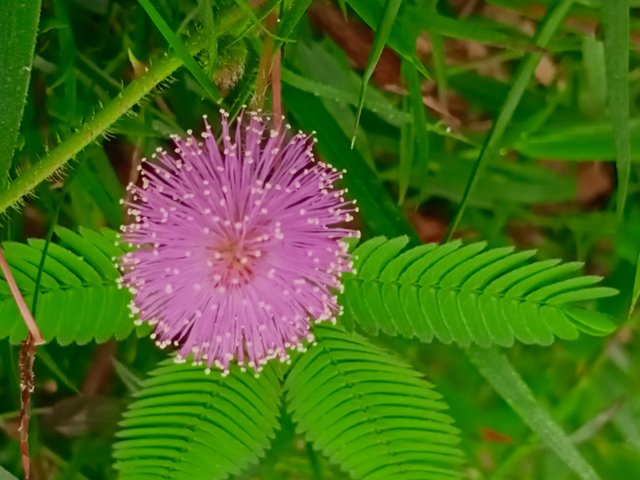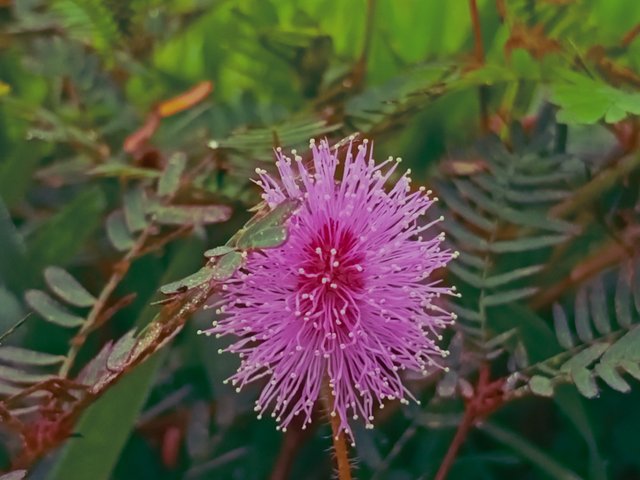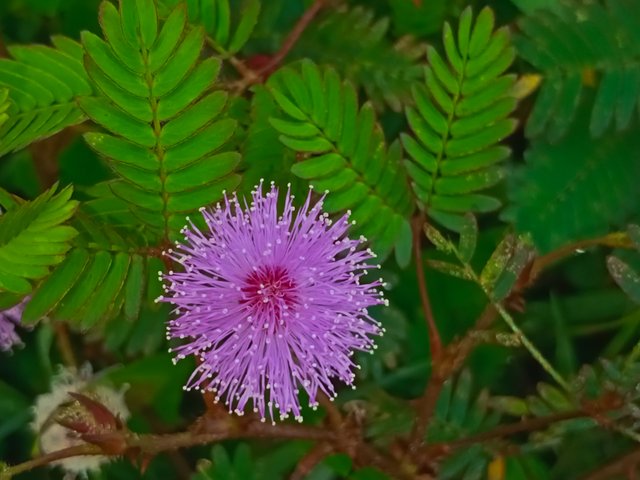 I end with the words Have a nice day, always be happy with your family, don't forget to
#Promo-steem in your country..
Photography:Mimoca pudica, putrimalu, pih-mi
Location Photo: in Aceh Back of the house
Camera used:Handphone
Photographer:@curiesea