I will be experimenting on myself again in a hope for solving some of my symptoms || Volveré a experimentar conmigo mismo con la esperanza de resolver algunos de mis síntomas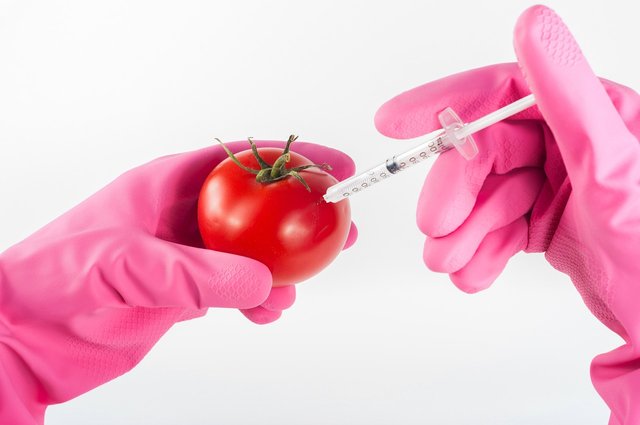 Source
I rather do a trial and error process and hurt me for a while than to hope that things will change without doing anything.
Prefiero hacer un proceso de prueba y error y perjudicarme durante un tiempo que esperar que las cosas cambien sin hacer nada.
I will be making myself a "lab rat" again and experiment on myself about not taking Calcium in my diet. I mainly use Calcium to support my bone's health. However it is not that easy as it sounds because of the underlying complications that is associated with taking Calcium particularly if the patient has a complication with regards to their secondary hyperparathyroidism which actually makes the bones to leach out calcium from the bones and into the bloodstream. That is why if you are taking additional calcium supplements the level of Calcium in the blood would rise and thus would make the patient feeling nauseated and losing appetite plus having their muscles to weaken in the process.
Voy a convertirme de nuevo en una "rata de laboratorio" y a experimentar conmigo misma sobre la no ingesta de Calcio en mi dieta. Utilizo el calcio principalmente para apoyar la salud de mis huesos. Sin embargo, no es tan fácil como parece debido a las complicaciones subyacentes que se asocian con la toma de calcio, especialmente si el paciente tiene una complicación con respecto a su hiperparatiroidismo secundario, que en realidad hace que los huesos filtren el calcio de los huesos al torrente sanguíneo. Por eso, si se toman suplementos de calcio adicionales, el nivel de calcio en la sangre aumentará y hará que el paciente sienta náuseas y pierda el apetito, además de debilitar sus músculos.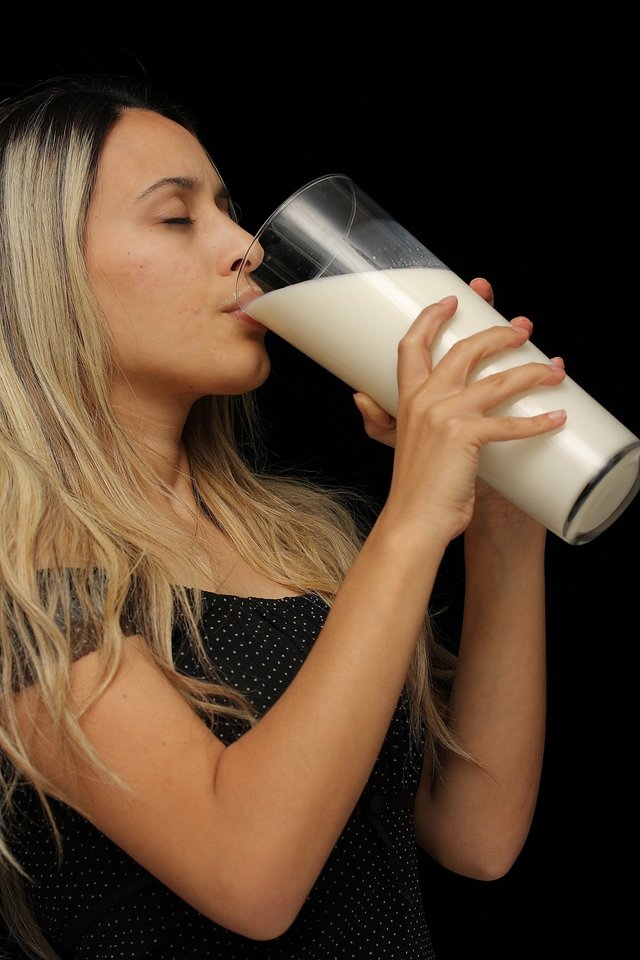 Source
I realized that I have a high calcium in my blood because of the symptoms that I had been enduring for many years now. It was not the case before.
Me di cuenta de que tenía un alto nivel de calcio en la sangre debido a los síntomas que había estado soportando durante muchos años. Antes no era así.
Those aforementioned symptoms is exactly what is happening to me for the last few years ever since I have started taking Calcium supplements. It is because before I can afford in buying these supplements, I still have a very good appetite. A simple fried noodle with some rice is sweeter for my taste about five years ago. But it got changed especially after I went on with my Cinacalcet therapy that had ruined my enjoyment of my meals for so many years which had made my life quite miserable and hard in that regard because my muscle weakness is very unusual and in addition to the aforementioned high calcium symptoms, my heart sometimes would make these disturbances with its beats.
Esos síntomas mencionados es exactamente lo que me está sucediendo en los últimos años desde que empecé a tomar suplementos de calcio. Es porque antes de poder permitirme comprar estos suplementos, todavía tengo muy buen apetito. Un simple fideo frito con algo de arroz es más dulce para mi gusto hace unos cinco años. Pero esto cambió sobre todo después de seguir con mi terapia de Cinacalcet que había arruinado el disfrute de mis comidas durante tantos años, lo que había hecho mi vida bastante miserable y dura en ese sentido porque mi debilidad muscular es muy inusual y además de los síntomas de calcio alto antes mencionados, mi corazón a veces haría estas perturbaciones con sus latidos.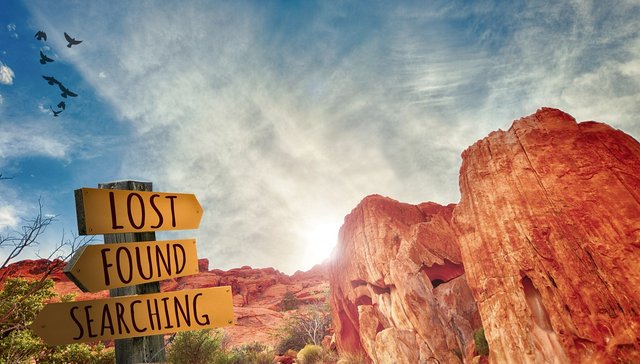 Source
I might finally find my long lost appetite which went missing a long time ago if this experiment would happen to produce satisfactory results.
Puede que finalmente encuentre mi apetito perdido hace mucho tiempo si este experimento da resultados satisfactorios.
Because of those symptoms I am concluding that I do have a high calcium levels and that is quite understandable because I am also taking vitamin D3 to aid in absorbing more calcium from the calcium supplement that I am taking. However, my Endocrinologist is prescribing me to take Calcium with some vitamin D in particular based on the low Calcium in my blood and that really gives me some confusion. My doctor had prescribed me that because of low calcium level in my blood as indicated in the result of my laboratory test regarding Calcium in my blood. However, I may have overdid it which is why now I am experiencing such unusual symptoms for a very long time now. It made worse when I am not able to get tested regularly because of the expense that I will have to make. So now I am basically self-diagnosing myself based on the symptoms that I am experiencing.
Debido a esos síntomas estoy concluyendo que sí tengo un nivel alto de calcio y eso es bastante comprensible porque también estoy tomando vitamina D3 para ayudar a absorber más calcio del suplemento de calcio que estoy tomando. Sin embargo, mi endocrinólogo me está recetando que tome calcio con algo de vitamina D en particular basándose en el bajo nivel de calcio en mi sangre y eso realmente me da cierta confusión. Mi médico me había recetado eso debido al bajo nivel de calcio en mi sangre, como se indica en el resultado de mi prueba de laboratorio con respecto al Calcio en mi sangre. Sin embargo, puede que me haya excedido y por eso ahora estoy experimentando unos síntomas tan inusuales desde hace mucho tiempo. Esto se agrava cuando no puedo hacerme las pruebas con regularidad debido al gasto que tengo que hacer. Así que ahora básicamente me estoy autodiagnosticando en base a los síntomas que estoy experimentando.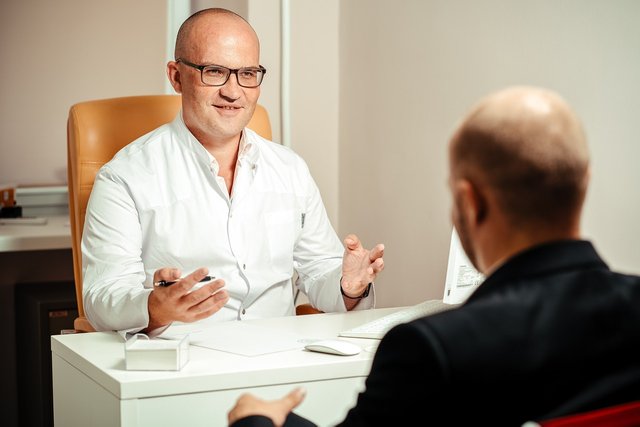 Source
My two doctors are giving me conflicting advises with regard to taking and not taking Calcium. The only difference is that my hypercalcemia symptoms would make me take the advice of one over the other one.
Mis dos médicos me dan consejos contradictorios con respecto a tomar o no tomar Calcio. La única diferencia es que mis síntomas de hipercalcemia me harían seguir el consejo de uno sobre el otro.
This experiment that I will have to do will require me to take another form of Phosphate binder which is very expensive. I would usually consume two bottles of it in a month because I was taking it two times per day or more which would depend on the frequency of my meals. If I would eat foods with extra Phosphorus or I know that had a lot of Phosphate additives in it, then I would take at least three tablets of "Renvela". It sucks because "Renvela" is not a cheap medicine but now I will have to be forced to take it if I would give up Calcium and vitamin D3 supplementation in a hope to get rid of the Hypercalcemia symptoms that I am suffering from which is making my existence very difficult.
Este experimento que tendré que hacer me obligará a tomar otra forma de aglutinante de fosfato que es muy caro. Normalmente consumiría dos botellas en un mes porque lo tomaría dos veces al día o más, lo que dependería de la frecuencia de mis comidas. Si comía alimentos con más fósforo o sabía que tenían muchos aditivos de fosfato, entonces tomaba al menos tres tabletas de "Renvela". Es una mierda porque "Renvela" no es un medicamento barato, pero ahora me veré obligado a tomarlo si renuncio a los suplementos de calcio y vitamina D3 con la esperanza de deshacerme de los síntomas de hipercalcemia que estoy sufriendo y que me están dificultando mucho la vida.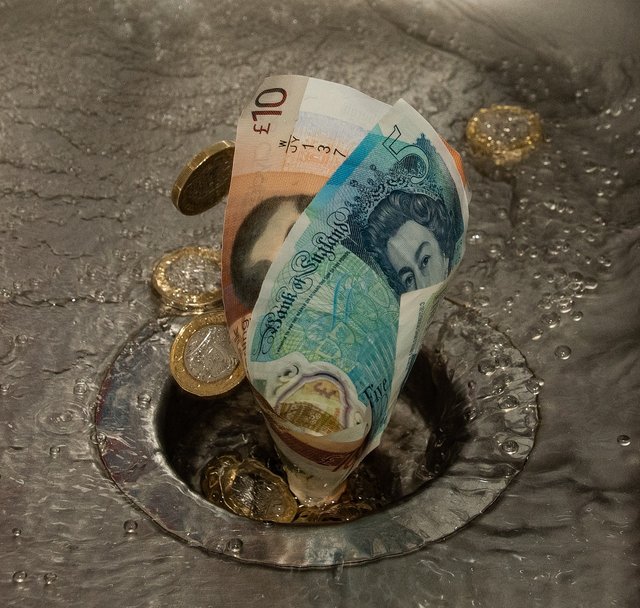 Source
This course of action will give me more ways to burn money. But for the sake of my wellness, I have to expend more.
Este curso de acción me dará más formas de quemar dinero. Pero por el bien de mi bienestar, tengo que gastar más.
A few months ago I did experimented on taking off my calcium supplement from my diet but the result happened to be unfavorable because I developed pain in my body. That is why doing that experiment again could just be making my condition worse. But I have to improve my well-being with regards to these symptoms that also are making my life a living hell in the other hand, and because of that I am in a very bad case of dilemma and worry because of the nature of my case here. For certain, it will cause me to cough out money again for using "Renvela", then I might experience pains all over again like what happened from the last few years of my life. So this experiment that I will about to do will either improve my life and change it for the better or it will not do anything aside from experiencing pain again.
Hace unos meses experimenté quitando el suplemento de calcio de mi dieta pero el resultado fue desfavorable porque desarrollé dolor en mi cuerpo. Por eso, hacer ese experimento de nuevo podría estar empeorando mi condición. Pero tengo que mejorar mi bienestar con respecto a estos síntomas que también están haciendo de mi vida un infierno en la otra mano, y por eso estoy en un caso muy malo de dilema y preocupación debido a la naturaleza de mi caso aquí. Seguramente, me obligará a desembolsar dinero de nuevo para usar "Renvela", entonces podría experimentar dolores de nuevo como lo que ocurrió en los últimos años de mi vida. Así que este experimento que voy a hacer mejorará mi vida y la cambiará para mejor o no hará nada aparte de experimentar dolor de nuevo.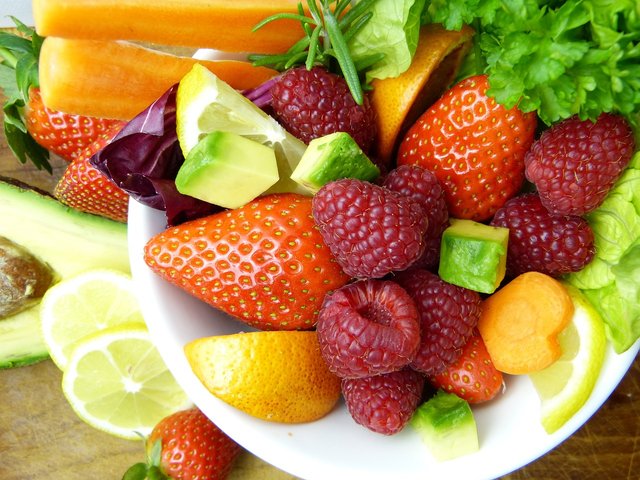 Source
My own health comes first before anything else in my life. After all no one will help me aside from God for my efforts in improving my situation in life.
Mi propia salud es lo primero antes que cualquier otra cosa en mi vida. Al fin y al cabo, nadie me ayudará, aparte de Dios, en mis esfuerzos por mejorar mi situación en la vida.
My Nephrologist is now also advising the patients of get rid of Calcium supplementation after her attendance on seminars regarding the role of Calcium in the mortality of dialysis patients because the patients are developing calcification on the smooth muscle tissues including to the arteries of the heart, then the lungs, or whatever body part which includes some veins in the skin, scalp, or even to my little "Pedro' down there. Now I do think that my Nephrologist have a point there, after all I am already experiencing high Calcium in my blood because of the symptoms that I am fighting through for quite a very long while without having any clue about it because my loss of appetite and all these symptoms had been with me that I thought now that it is just normal although I am also thinking that it is so very unusual thing to happen.
Mi nefrólogo también aconseja a los pacientes que se deshagan de los suplementos de calcio después de haber asistido a seminarios sobre el papel del calcio en la mortalidad de los pacientes en diálisis, porque los pacientes están desarrollando calcificación en los tejidos musculares lisos, incluyendo las arterias del corazón, los pulmones o cualquier otra parte del cuerpo que incluya algunas venas en la piel, el cuero cabelludo o incluso en mi pequeño "Pedro". Ahora creo que mi nefrólogo tiene razón, después de todo, ya estoy experimentando un alto nivel de calcio en mi sangre debido a los síntomas que estoy luchando por un tiempo muy largo sin tener ninguna idea al respecto, porque mi pérdida de apetito y todos estos síntomas han estado conmigo y pensé que era normal, aunque también estoy pensando que es algo muy inusual.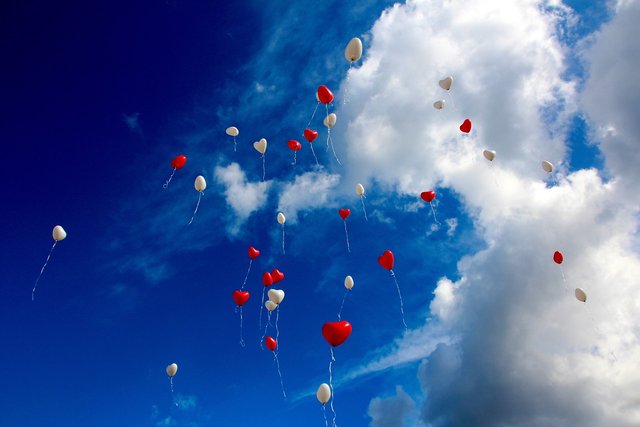 Source
One of my objectives was also to save my heart from calcifying even more. So I must take drastic measures to solve this particular issue with my body's imbalance issue.
Uno de mis objetivos era también evitar que mi corazón se calcificara aún más. Así que debo tomar medidas drásticas para resolver este asunto particular con el tema del desequilibrio de mi cuerpo.
However my intake of vitamin K2 MK-7 might help me very much with regards to supporting my bones. Even if my Parathyroid is hyperactive, the effects of it will diminish of not stop if the bones would absorb more than it is leaching out and into my blood. It is actually working as intended because of my diminished pain with my back and joints and better compared to the effects of Cinacalcet which only lessened the frequency of the hyperactivity of my Parathyroid which didn't gave me a better improvement with regards to my bone and joint pains. So of course I intend to continue in using it because my bones needed some rehabilitation because of the years that my bones had degraded and thus, it will also take time as well to make at least some more improvement with what I am experiencing with my flimsy bones.
Sin embargo, mi ingesta de vitamina K2 MK-7 podría ayudarme mucho en lo que respecta al apoyo de mis huesos. Incluso si mi paratiroides es hiperactiva, los efectos de la misma disminuirán o no se detendrán si los huesos absorben más de lo que está lixiviando hacia fuera y en mi sangre. En realidad está trabajando como se pretende debido a mi dolor disminuido con mi espalda y las articulaciones y mejor en comparación con los efectos de Cinacalcet que sólo disminuyó la frecuencia de la hiperactividad de mi paratiroides que no me dio una mejoría con respecto a mi hueso y dolores en las articulaciones. Así que, por supuesto, tengo la intención de seguir usándolo porque mis huesos necesitan un poco de rehabilitación debido a los años que mis huesos se han degradado y por lo tanto, también tomará tiempo para hacer al menos un poco más de mejora con lo que estoy experimentando con mis huesos débiles.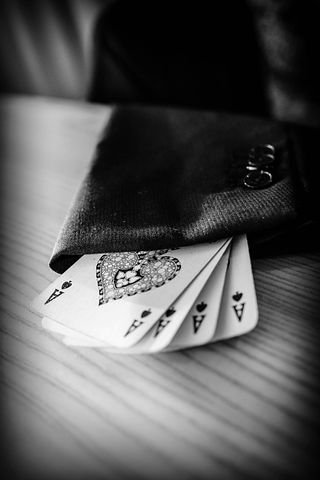 Source
My Vitamin K2 MK-7 is the Ace in my sleeve that is already making a good difference regarding my bone health. So I am optimistic that I will get a wonderful result with my experiment.
Mi vitamina K2 MK-7 es el as en la manga que ya está marcando una buena diferencia con respecto a mi salud ósea. Así que soy optimista de que obtendré un resultado maravilloso con mi experimento.
A sensible patch...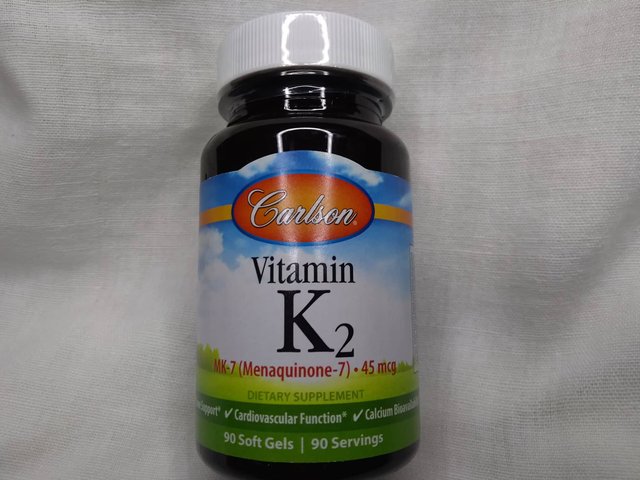 ...for bones that could crack.
Translated in Filipino [Taglish]
Gagawin kong "lab rat" muli ang aking sarili at mag-eksperimento sa aking sarili tungkol sa hindi pag-inom ng Calcium sa aking diyeta. Pangunahing ginagamit ko ang Calcium upang suportahan ang kalusugan ng aking buto. Gayunpaman, hindi ito ganoon kadali dahil sa pinagbabatayan na mga komplikasyon na nauugnay sa pag-inom ng Calcium lalo na kung ang pasyente ay may komplikasyon patungkol sa kanilang pangalawang hyperparathyroidism na talagang nagpapalabas ng calcium sa mga buto mula sa mga buto at sa daloy ng dugo. Iyon ang dahilan kung bakit kung ikaw ay umiinom ng karagdagang mga suplemento ng kaltsyum, ang antas ng Kaltsyum sa dugo ay tataas at sa gayon ay magdudulot ng pagduduwal at pagkawala ng gana sa pasyente kasama ang paghihina ng kanilang mga kalamnan sa proseso.
Ang mga nabanggit na sintomas ay eksakto kung ano ang nangyayari sa akin sa mga huling taon mula nang magsimula akong uminom ng mga suplemento ng Calcium. Ito ay dahil bago ko kayang bumili ng mga pandagdag na ito, mayroon pa akong napakasarap na gana. Mas matamis sa panlasa ko ang isang simpleng pritong pansit na may kaunting kanin mga limang taon na ang nakararaan. Ngunit ito ay nagbago lalo na pagkatapos kong ipagpatuloy ang aking Cinacalcet therapy na sumira sa aking kasiyahan sa aking mga pagkain sa loob ng maraming taon na naging sanhi ng aking buhay na medyo miserable at mahirap sa bagay na iyon dahil ang aking kalamnan weakness ay napaka kakaiba at bilang karagdagan sa mga nabanggit sa itaas mataas na mga sintomas ng calcium, kung minsan ang aking puso ay gumagawa ng mga kaguluhang ito sa mga tibok nito.
Dahil sa mga sintomas na iyon, napagpasyahan kong mayroon akong mataas na antas ng kaltsyum at iyon ay lubos na nauunawaan dahil umiinom din ako ng bitamina D3 upang makatulong sa pagsipsip ng mas maraming calcium mula sa calcium supplement na iniinom ko. Gayunpaman, ang aking Endocrinologist ay nagrereseta sa akin na uminom ng Calcium na may ilang partikular na bitamina D batay sa mababang Calcium sa aking dugo at iyon ay talagang nagbibigay sa akin ng ilang pagkalito. Nireseta sa akin iyon ng aking doktor dahil sa mababang antas ng calcium sa aking dugo gaya ng nakasaad sa resulta ng aking pagsusuri sa laboratoryo tungkol sa Calcium sa aking dugo. Gayunpaman, maaaring nasobrahan ko ito kung kaya't ngayon ay nakakaranas ako ng mga hindi pangkaraniwang sintomas sa napakatagal na panahon ngayon. Lumala ito nang hindi ako regular na masuri dahil sa gastos na kailangan kong gawin. Kaya ngayon ako ay karaniwang sinusuri ang sarili ko batay sa mga sintomas na aking nararanasan.
Ang eksperimentong ito na kailangan kong gawin ay mangangailangan sa akin na kumuha ng isa pang anyo ng Phosphate binder na napakamahal. Karaniwan akong kumakain ng dalawang bote nito sa isang buwan dahil iniinom ko ito ng dalawang beses bawat araw o higit pa na depende sa dalas ng aking pagkain. Kung kakain ako ng mga pagkaing may dagdag na Phosphorus o alam kong maraming Phosphate additives dito, kukuha ako ng hindi bababa sa tatlong tablet ng "Renvela". Nakakainis dahil ang "Renvela" ay hindi murang gamot ngunit ngayon ay mapipilitan akong uminom nito kung tatalikuran ko ang Calcium at bitamina D3 supplementation sa pag-asang mawala ang mga sintomas ng Hypercalcemia na aking nararanasan. napakahirap ng aking buhay.
Ilang buwan na ang nakalilipas nag-eksperimento ako sa pagtanggal ng aking calcium supplement mula sa aking diyeta ngunit ang resulta ay hindi paborable dahil nagkaroon ako ng sakit sa aking katawan. Iyon ang dahilan kung bakit ang paggawa muli ng eksperimentong iyon ay maaaring magpalala sa aking kalagayan. Ngunit kailangan kong pagbutihin ang aking kagalingan patungkol sa mga sintomas na ito na gumagawa din ng aking buhay na isang buhay na impiyerno sa kabilang banda, at dahil doon ako ay nasa isang napakasamang kaso ng dilemma at pag-aalala dahil sa likas na katangian ng aking kaso dito. For certain, it will cause me to ubo out money again for using "Renvela", then I might experience pain all over again like what happened from the last few years of my life. Kaya ang eksperimentong ito na gagawin ko ay mapapabuti ang aking buhay at babaguhin ito para sa mas mahusay o hindi ito gagawa ng anuman maliban sa muling makaranas ng sakit.
Pinapayuhan din ngayon ng aking Nephrologist ang mga pasyente na tanggalin ang Calcium supplementation pagkatapos ng kanyang pagdalo sa mga seminar tungkol sa papel ng Calcium sa dami ng namamatay ng mga pasyente ng dialysis dahil ang mga pasyente ay nagkakaroon ng calcification sa makinis na mga tisyu ng kalamnan kabilang ang mga arterya ng puso, pagkatapos ang baga, o anumang bahagi ng katawan na kinabibilangan ng ilang mga ugat sa balat, anit, o kahit sa aking maliit na "Pedro' doon. Ngayon sa tingin ko ay may punto ang aking Nephrologist doon, tutal nakararanas na ako ng mataas na Calcium sa aking dugo dahil sa mga sintomas na aking nilalabanan sa loob ng napakatagal na panahon nang walang anumang clue tungkol dito dahil ang pagkawala ng gana sa pagkain at lahat ng mga sintomas na ito ay kasama ko na naisip ko ngayon na ito ay normal lamang bagaman iniisip ko rin na napaka unusual na mangyari.
Gayunpaman ang aking paggamit ng bitamina K2 MK-7 ay maaaring makatulong sa akin nang malaki tungkol sa pagsuporta sa aking mga buto. Kahit na ang aking Parathyroid ay hyperactive, ang mga epekto nito ay mababawasan ng hindi titigil kung ang mga buto ay sumisipsip ng higit pa kaysa sa paglabas nito at sa aking dugo. Ito ay talagang gumagana ayon sa layunin dahil sa aking nabawasang pananakit sa aking likod at mga kasukasuan at mas mahusay kumpara sa mga epekto ng Cinacalcet na nabawasan lamang ang dalas ng hyperactivity ng aking Parathyroid na hindi nagbigay sa akin ng isang mas mahusay na pagpapabuti patungkol sa aking buto at pananakit ng kasukasuan. Kaya siyempre balak kong ipagpatuloy ang paggamit nito dahil ang aking mga buto ay nangangailangan ng rehabilitasyon dahil sa mga taon na ang aking mga buto ay nasiraan at sa gayon, kakailanganin din ng oras upang gumawa ng kahit na higit pang pagpapabuti sa kung ano ang aking nararanasan sa aking mahinang mga buto.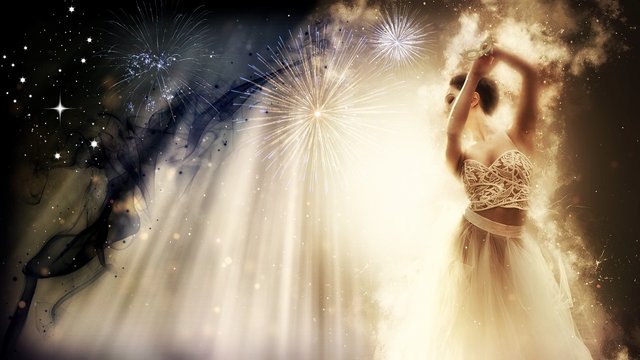 Source
I want my body back to normal, never minding my body's form but returning some of its basic function is more than enough.
Quiero que mi cuerpo vuelva a la normalidad, no importa la forma de mi cuerpo, pero con devolverle algunas de sus funciones básicas es más que suficiente.
Gusto kong bumalik sa normal ang aking katawan, hindi ko na iniisip ang anyo ng aking katawan ngunit ang pagbabalik ng ilan sa mga pangunahing gawain nito ay higit pa sa sapat.



Posted through the AVLE Dapp (https://avle.io)