Shadows at the Seashore | Power up 100%
Hi Guys,
Hope All's well.
From last few days I was enjoying making my Painting "#Shadows at theSeaShore".
The scene is of a Sunny ⛅ day and 3 friends are at the #Seashore to have a good time. Well they all are standing in a Hands Up position🙆, where Sun 🌞 is behind them and their big huge Black Shadows can be seen on Sand.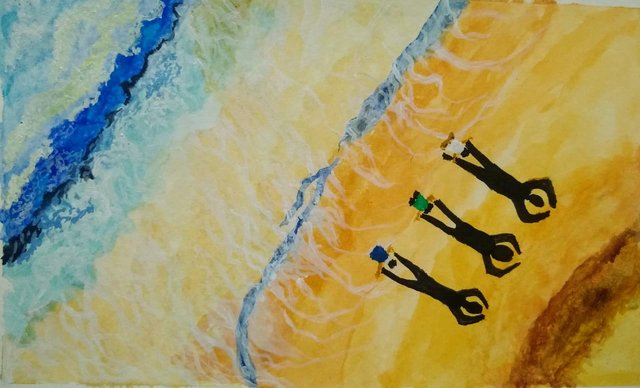 Hope you like it
These are the Materials used::
✅ A4 Sheets
✅ 2h pencils
✅ Acrylic colours
I also took some pictures while making this Painting. Please take a look::
Pic1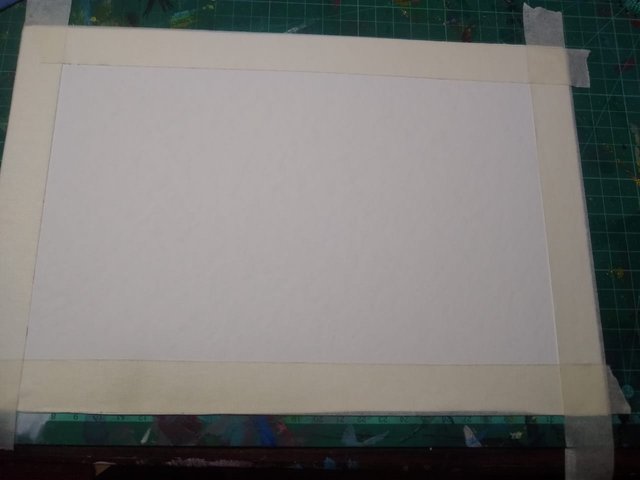 (Fist of all I fixed the A4 Sheets on my Sketch Board with Dr. Tape or paper tape.)
Pic2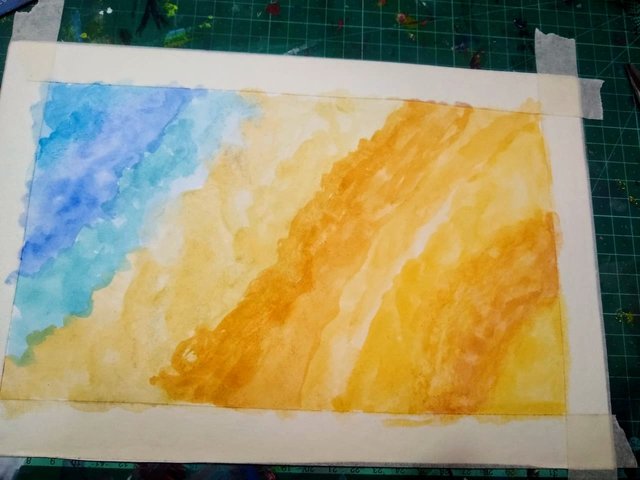 (Than the base is painted,left most area shows water,in middle is the wet sand and rightmost is the Dry sand,where friends will be standing)
Pic3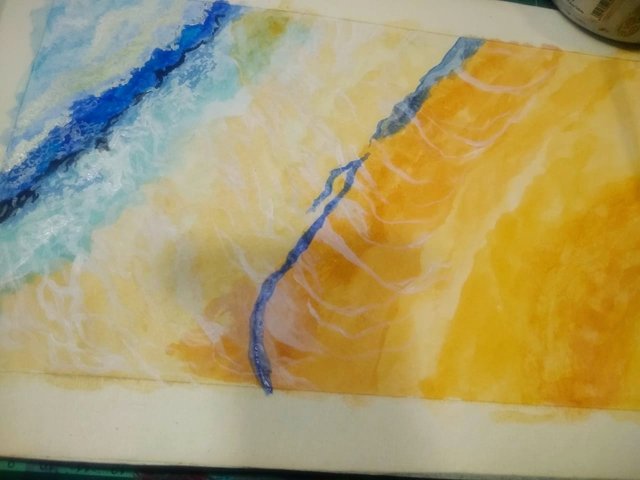 (A blue line in the middle depicts Waves touching the Seashore)
& that's the final painting again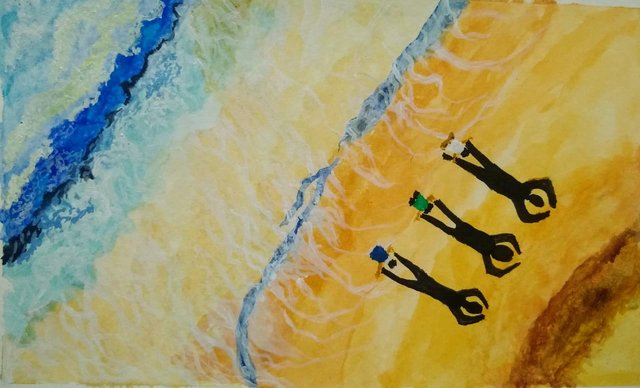 (Hope you like it)
Well that's all for now.
Thanks for spending your Valuable time on my blog 🙏🙂.
Regards
@crafter