Reckless Art | Fingure Painting Therapy | Flower Making | Power Up 100%
Welcome Back My Steem Friend's,
Every time, I try to present something new in front of you. As I love to spend time with you all.
So, today we will discuss one of the Free Style Art i.e. .. #FingurePaintings.
Finger paint for education and therapy::
American educator Ruth Faison Shaw is credited with introducing Finger Painting as an Art Education Medium.She developed her techniques in Rome, Italy, before patenting a safe non-toxic paint in 1931.After developing her expressive medium for children, Shaw devoted her attention to its Therapeutic Benefits. At the request of Carl Menninger, she taught at the Southard School at the Menninger Foundation in Topeka, Kansas, United States. Later she served as a consultant to the Department of Psychiatry at Memorial Hospital at the University of North Carolina at Chapel Hill. While working at Memorial Hospital, she met psychologist, John Thomas Payne. Payne became her successor in 1969 and continued her work until his death in 2000. Today Shaw and Payne's work continues at the Shaw School and Studio in Durham, NC. Founder and director, Bryan Carey apprenticed with Payne from 1986 to 1993. At the suggestion of Payne, Carey devoted an additional seven years to the study of Shaw as an historical figure—artist, teacher and therapist. Carey and his protégée Jennifer Falchi continue the Shaw-Payne tradition by traveling and teaching their method of artistic self-expression and emotional healing to people of all ages and abilities.
[Historical Source-Wikipedia]
Although the name implies that the paint is applied with the fingers, expert use of this medium makes use of the hands and lower arms too. Use of the entire arm smooths the paint on the paper prior to more detailed modeling with the fingers and other parts of the hand. Sometimes sponges, cloth, and other tools are used to obtain a specific texture.
Some artists are known to solely paint with their hands, as a way to become more intimate with the process. These artists do not use traditional finger paint. This style, "Reckless Art", is most accurately categorized as a subgenre of outsider art. Painters like Tyler Ramsey have vowed never to touch a brush, but the use of surgical gloves for safety is common when using toxic oils. Tyler Ramsey claims that, "Rejecting brushes gives a painter the opportunity to approach the craft from a fresh perspective.
I did this Art #Therapy with my sweethearts- my students and this is what we made.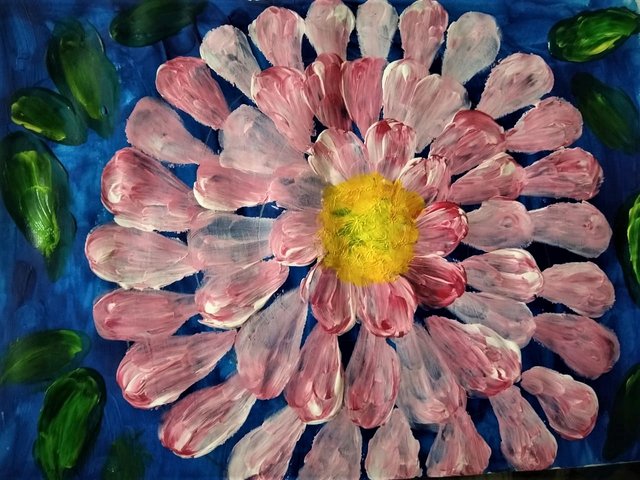 (A #Flower)
Hope You like it*.
Material Used::
✔A4 Drawing Sheets
✔2h pencils
✔Acrylic Colors
✔Hand Gloves for protection
I also took some Pictures while taking my Online Art Eductaion Class. Please take a look.
Pic1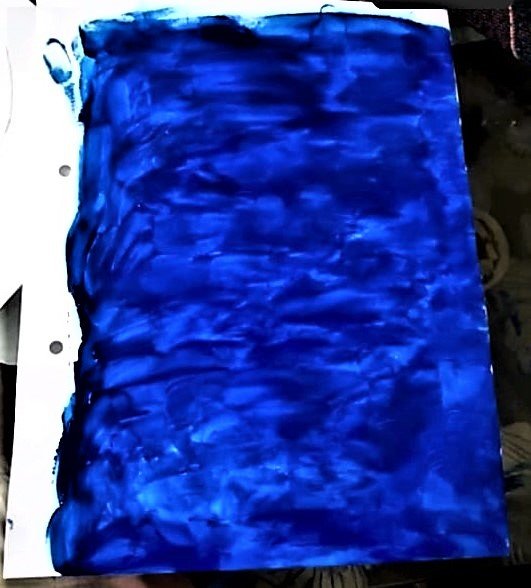 (making the base)
Pic2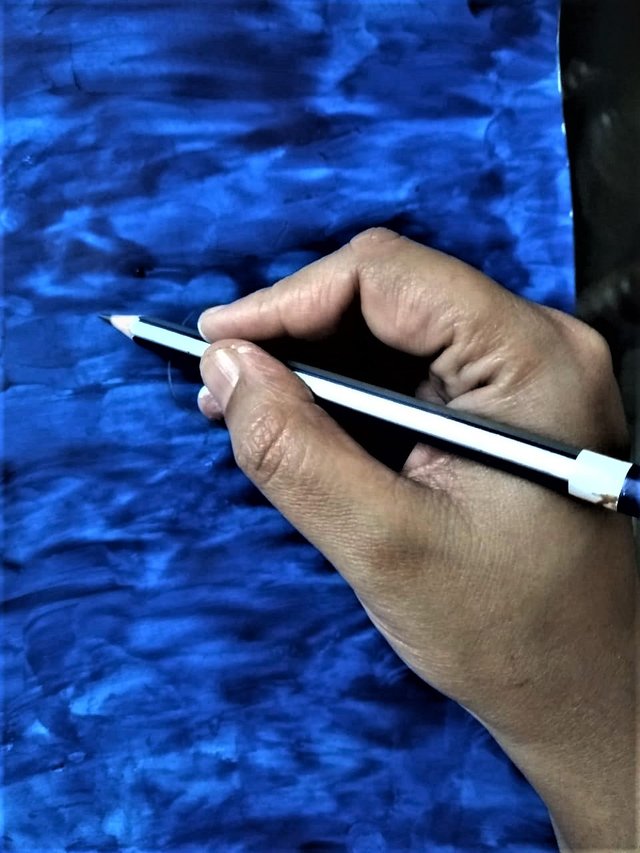 (drawing circles)
Pic3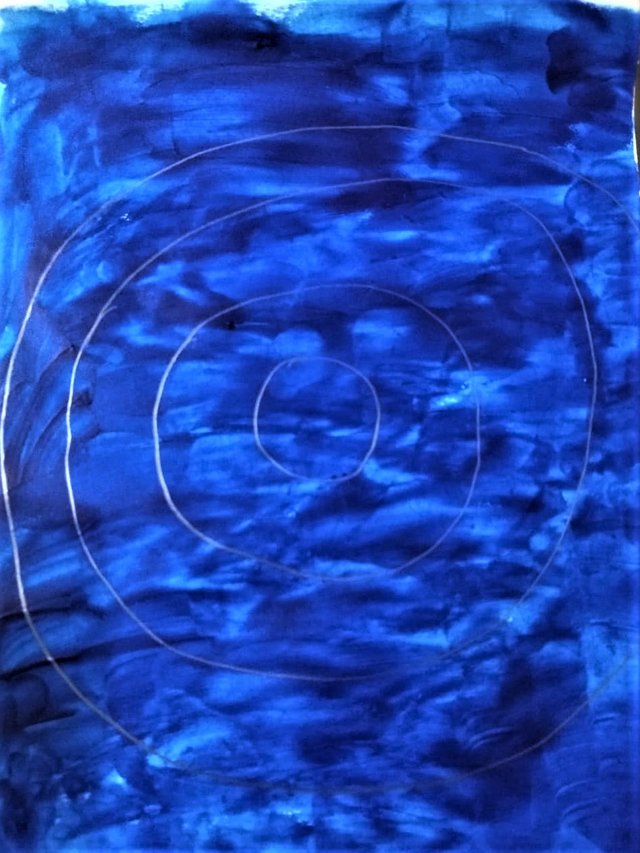 (total 4 circles are made with equal gaps in between)
Pic4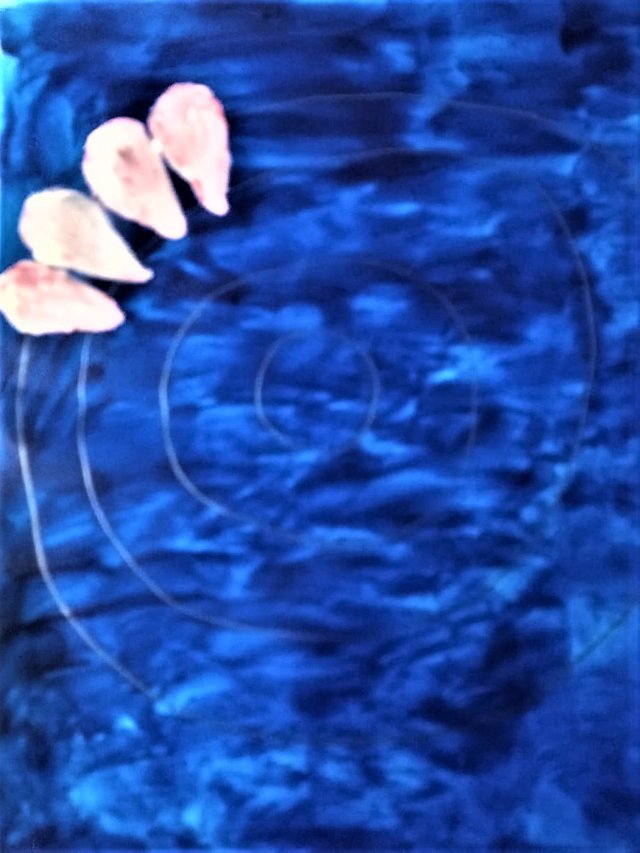 (& the fingure paint starts in form of leaves)
Pic5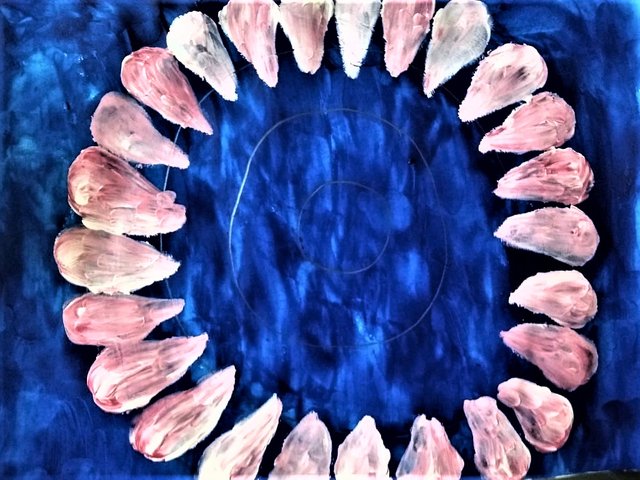 (outermost circle is ready)
Pic6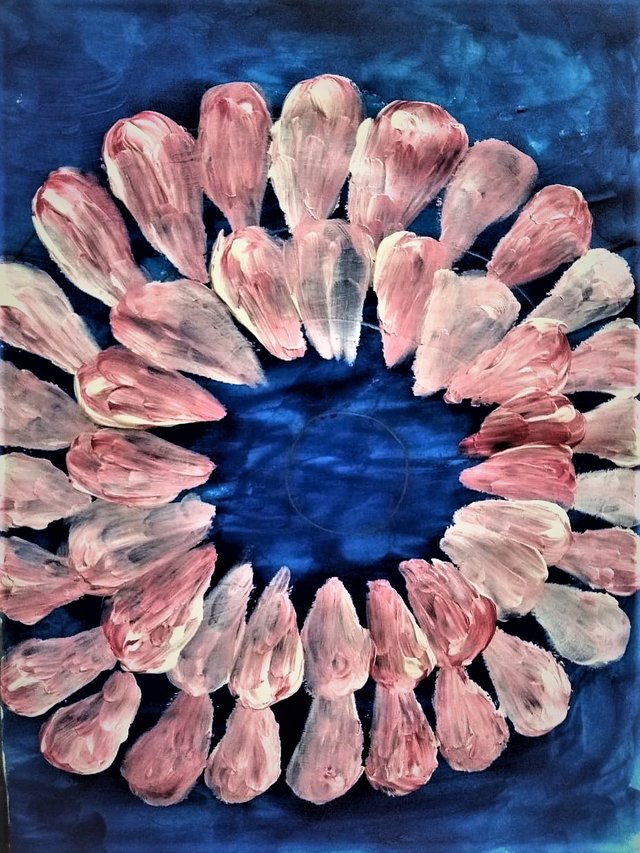 (here goes the second outermost circle)
Pic7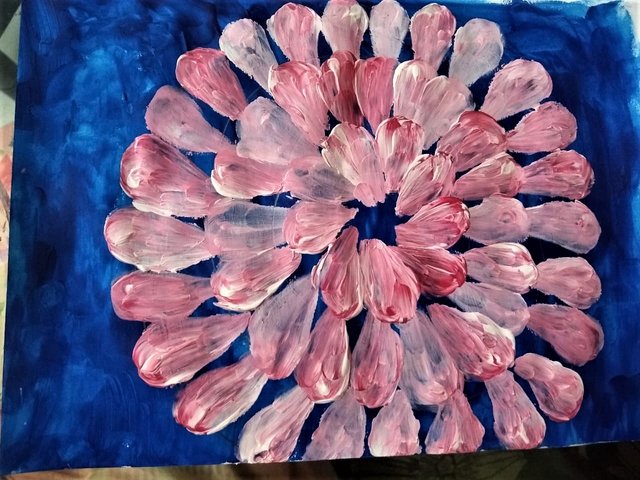 (last but not the least, third outermost circle is also ready)
Pic8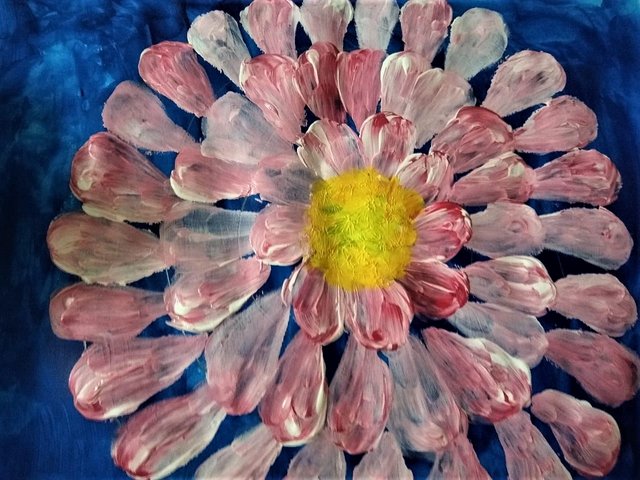 (yellow colour represents the inner part of Flower ,i.e seeds portion)
Pic9 & the final one Again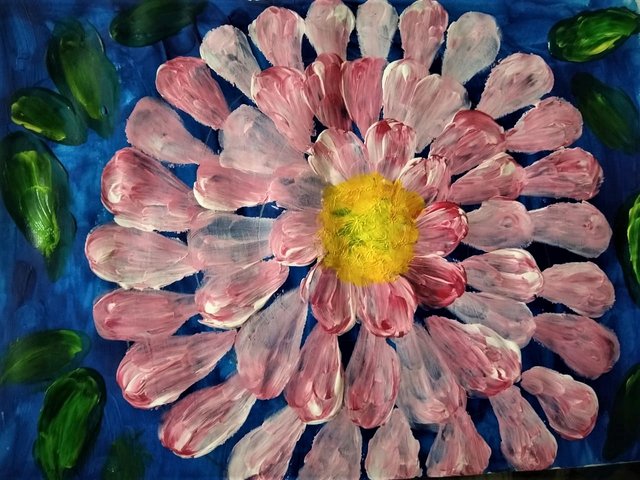 (green leaves are made on side's to give a Stunning look and finally Our Painting is ready)
These Art Therapies are really helpful in improving Kid's Mind and Speech Skills and for adults it leads to peace for the soul.
aha! i really enjoyed making this post. Hope you enjoyed too.
Thanks for visiting my blog🙏. Queries are Welcomed. 😊
regards
@Crafter