Miniature of Indian Platter made with Air Dry Clay | Food Models |Power Up 100%
Hello Guys,
I have made Miniatures of Some Popular Indian Dishes with the help of Air Dry Clay.
Well who don't know about Air Dry Clay,
It is a versatile product that can be used in many craft projects. This clay does not need to be heated, unlike traditional clays that need to be fired in a kiln at a high temperature, or polymer clays that need to be heated in an oven to cure.This kind of clay hardens and cures at normal room temperature and once dry, it can be painted and decorated in many ways.The items made with this need to be allowed to thoroughly dry.Sometimes, it can take up to a week for this clay to dry completely, exact time depends upon the thickness of the item and room temperature where it is kept.
These are some #Miniatures that I made::


(The Indian Platter)
Dish1::-Bhakarvadi, a fried and crisp pinwheels or spirals made with wheat and cornflour.This is the actual pic of Bhakarvadi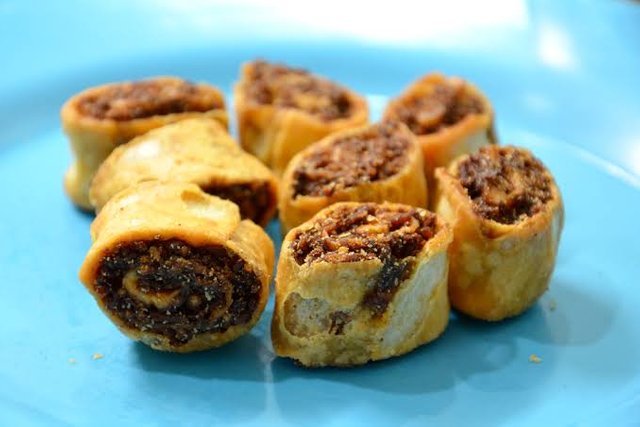 & this is the Miniature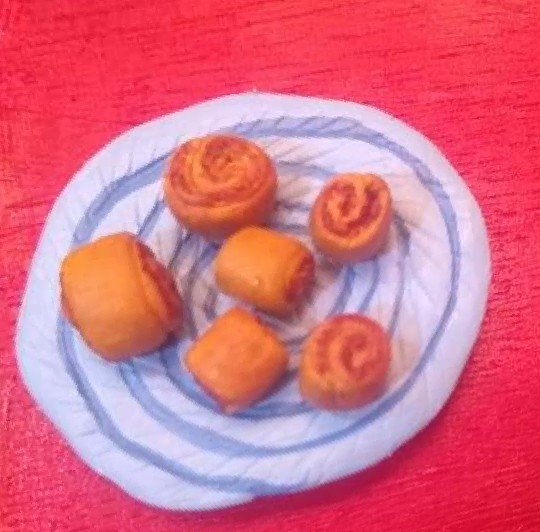 Dish2::-Modak,a Sweet steamed dumplings with an outer rice flour dough and a coconut-jaggery stuffing.
Actual photo::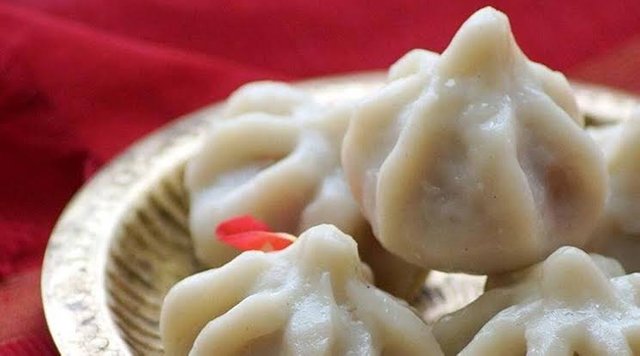 Miniature::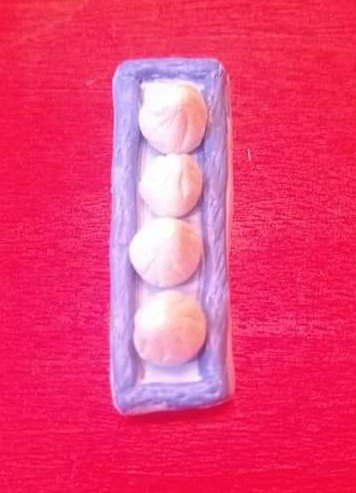 Dish3::-Malpua,a pancake served as a dessert or a snack.
Actual photo::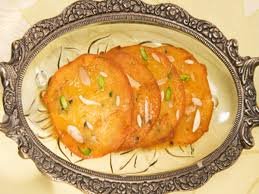 Miniature::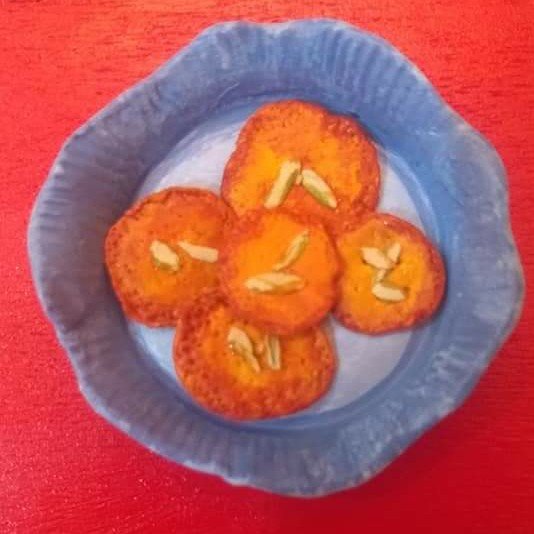 Dish4::-Batata Vada,a popular Indian vegetarian fast food in Maharashtra, India. The dish consists of a mashed potato patty coated with chick pea flour, which is then deep-fried and served hot with chutney. The vada is typically around two or three inches in diameter.
Actual photo::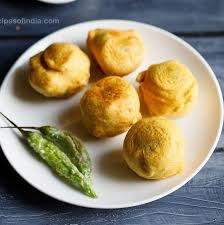 Miniature::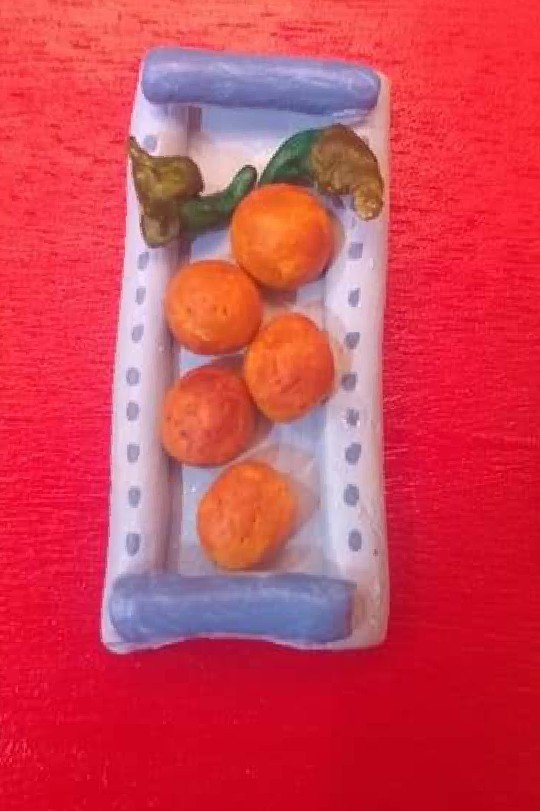 Dish5::Sev bhaji or Shev bhaji is one such popular variety where spicy gathiya is topped over spicy coconut-based thin gravy.The recipe slightly brushes with other western indian cuisine popular curries like misal pav or even sev tomatoes sabzi.(food details and pic-google)
Actual photo::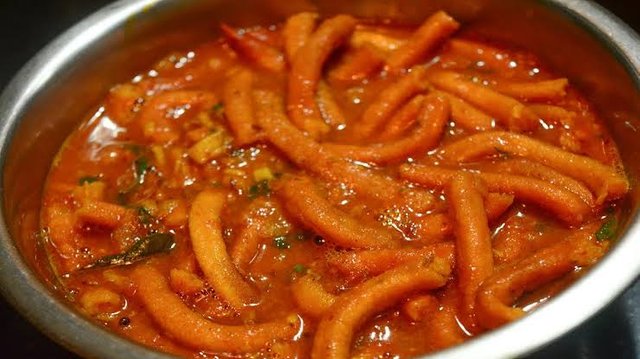 Miniature::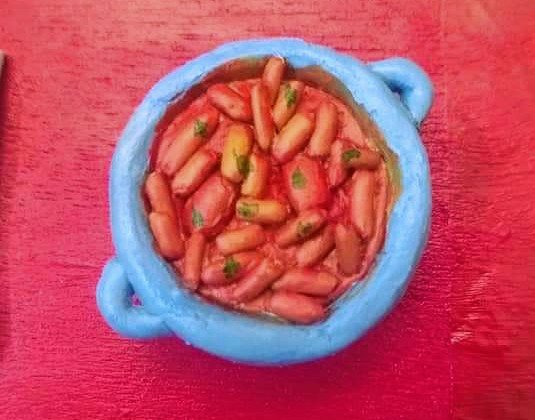 Well that's all for today.
Hope you like it.
If you have any questions please feel free to contact me.
Thanks for Visiting my Blog 🙏.
Regards
@crafter