Endless Love-Mother Yashoda & Lord Krishna (Indian-Hindu God)| Madhubani Art Form
🙏Jai Shri Krishna 🙏
Guys who know Indian Mythology, Lord Krishna has a very Enthusiastic role in the upbringing of people of Indian and nearby country people who believe in Hinduism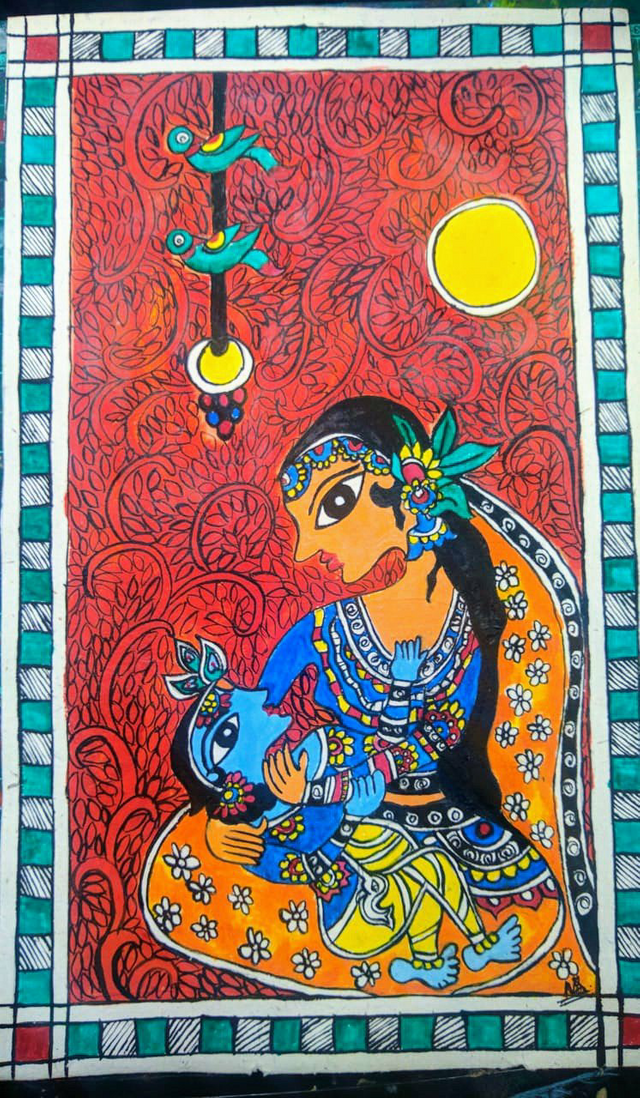 The above Pictures conveys the Pure bonding between them.
In Indian Hindu legends, Yashoda (Sanskrit: यशोदा [Yaśodā]), also spelt as Yasodha, is the foster-mother of Lord Krishna(Indian Hindu God) and wife of Nanda. She is described in the Puranic texts of Hinduism. According to Bhagavata Purana, Krishna was born to Devaki, but Krishna's father Vasudeva brought the newborn Krishna to his cousin brother Nanda Baba in Gokul, in order to raise and protect Krishna from Devaki's brother Kansa, the king of Mathura.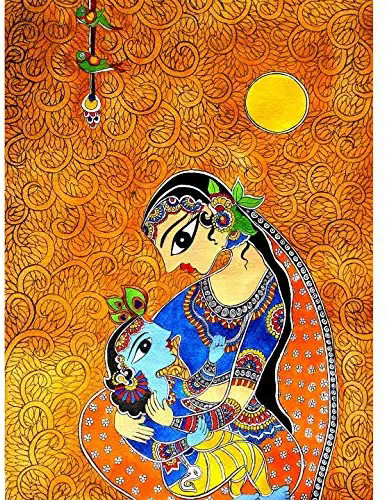 (Source:: pinterest)
#Yashoda loved Lord #Krishna more than her life. She was ready to sacrifice anything for his Son.Today's Art is in Madhubani,an Indian Art form.
According to #Wikipedia:
#MadhubaniArt is a style of Indian painting, practiced in the Mithila region of the Indian subcontinent. This painting is done with a variety of tools, including fingers, twigs, brushes, nib-pens, and matchsticks and using natural dyes and pigments. It is characterised by its eye-catching geometrical patterns.
Special about this Art::
The Madhubani painting is said to be one of the most famous art forms that originated from India. ... These paintings often have characteristics like complex geometrical patterns. They are also well known for representation of ritual content in special occasions like festivals and religious rituals
How old is this Art::
The origins of Madhubani paintings are quite unknown. However, it is believed that King Janak, ruler of Mithila Kingdom in the 8th or 7th century BCE, had asked to develop these paintings in order to capture the moments of his daughter Sita's wedding to Prince Rama (of the Hindu epic – Ramayana)
Materials used::
✅#Canvas
✅ Acrylic colour
✅ Shading Pencils
These are some pictures taken while making this Painting/ Artform.::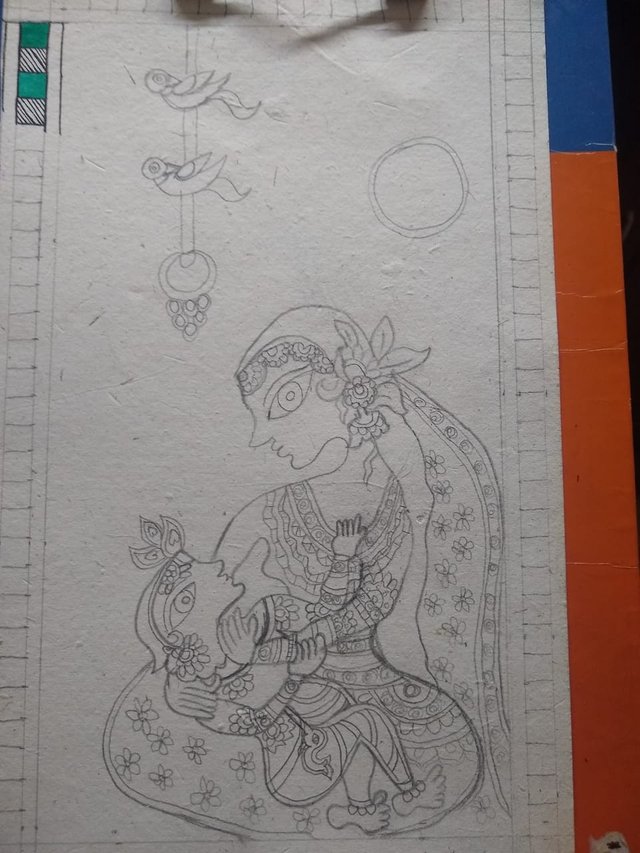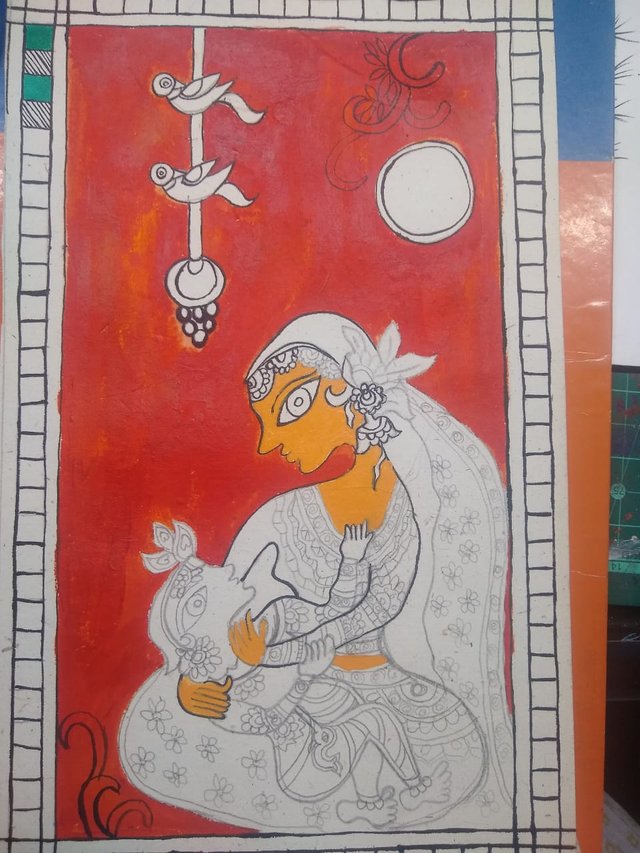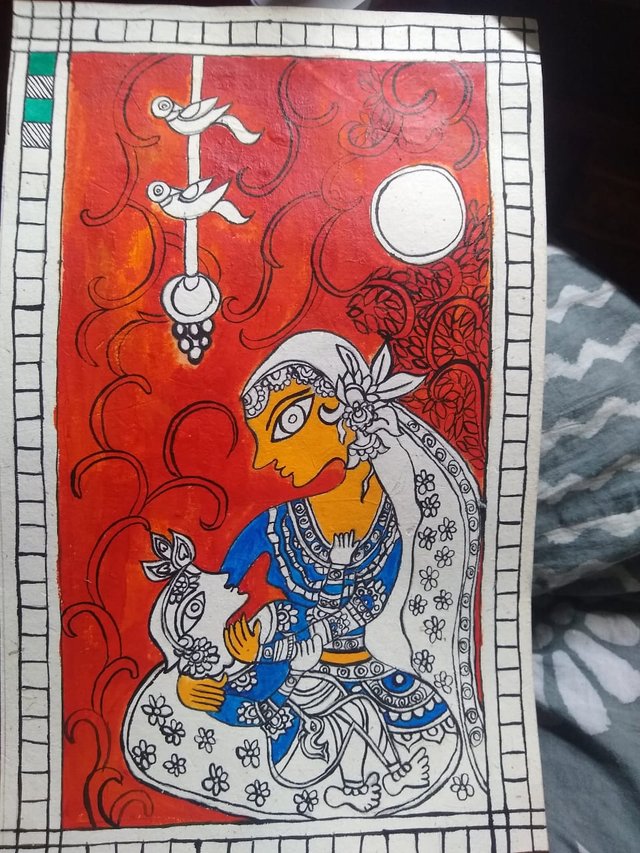 & That's the final one again::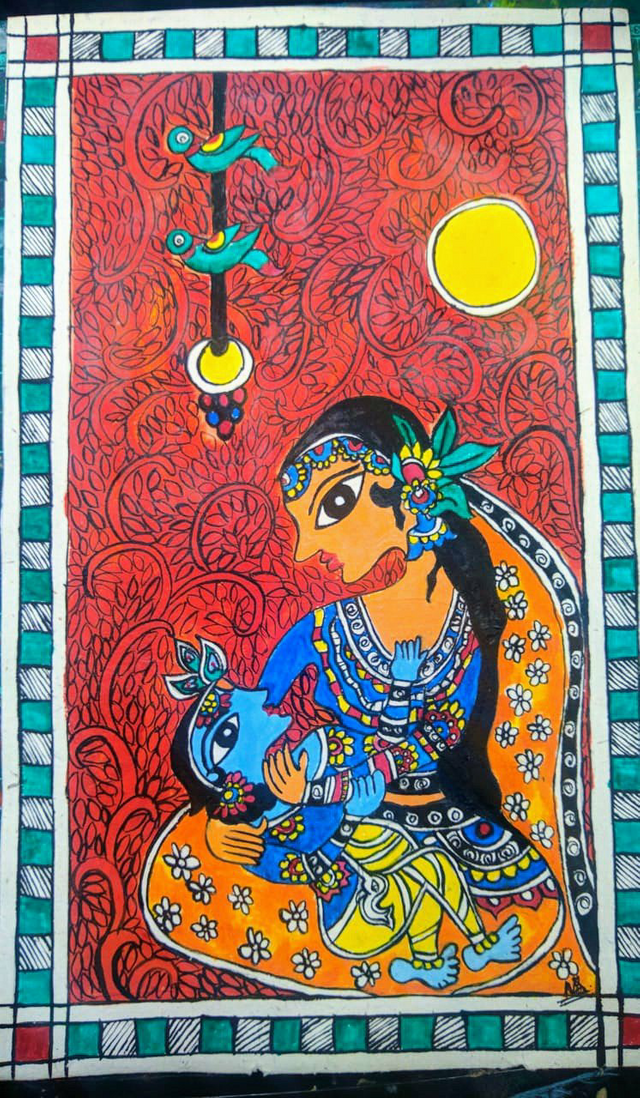 (Hope you like it)
Thank's for giving your precious time to my post.
Regards
@Crafter..