Textile repeat pattern-(bird and it aboard)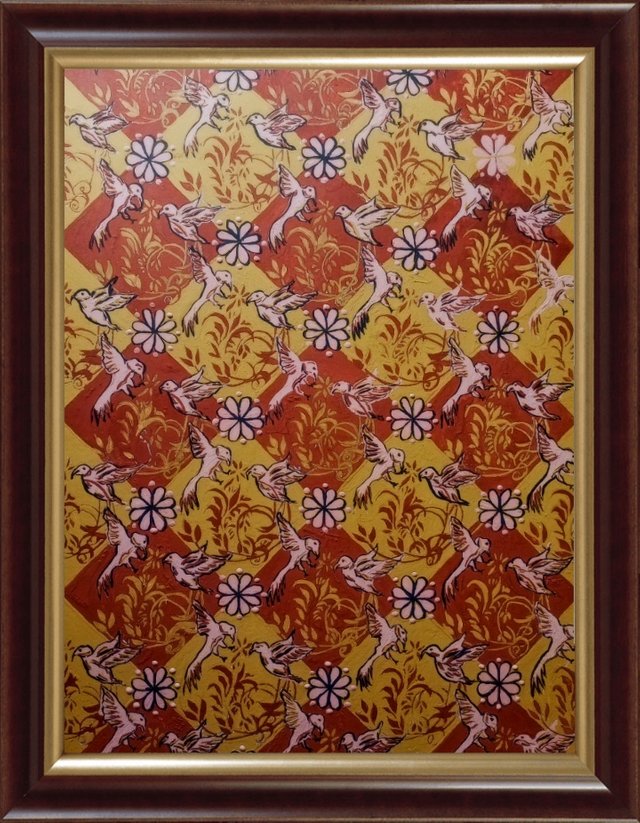 Maybe you're not really familiar with this form of art. And you're as well looking for your area of strength as well. This could be an eye opener for you.
Repeat pattern gives you an opportunity to create varieties of beautiful art piece raging from design wears to interior and exterior decorations.
This is a pattern I did and I'm thinking of transferring it on fabric and also contemplating wall paper design too.
Now it's becoming interesting I guess, and you really want to know how I came up with this. So, first of all, using a flower and bird as my motif. I created a beautiful design.
And so I decided to repeat the design using the ogee repeat pattern. Carefully check the stages of my work to get more details.
Below are stages of my drawings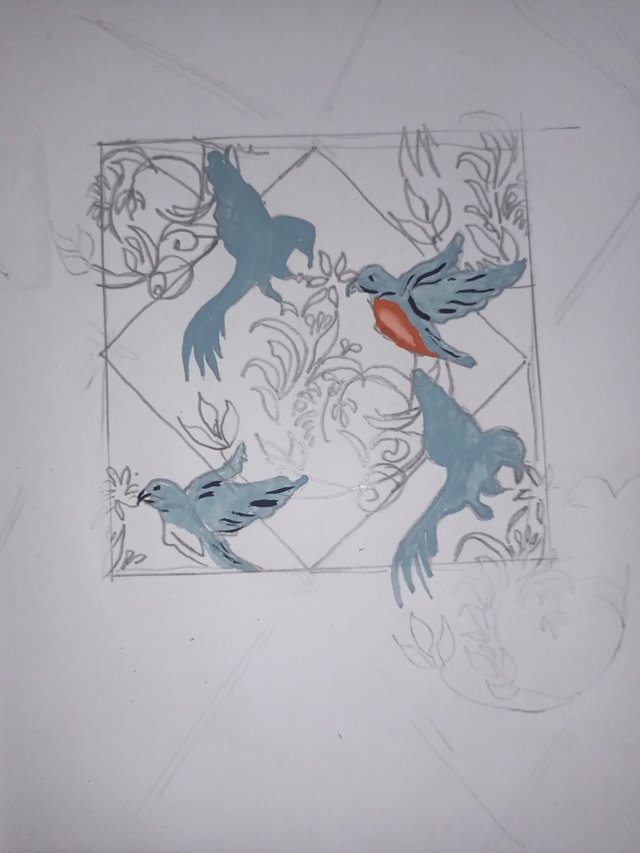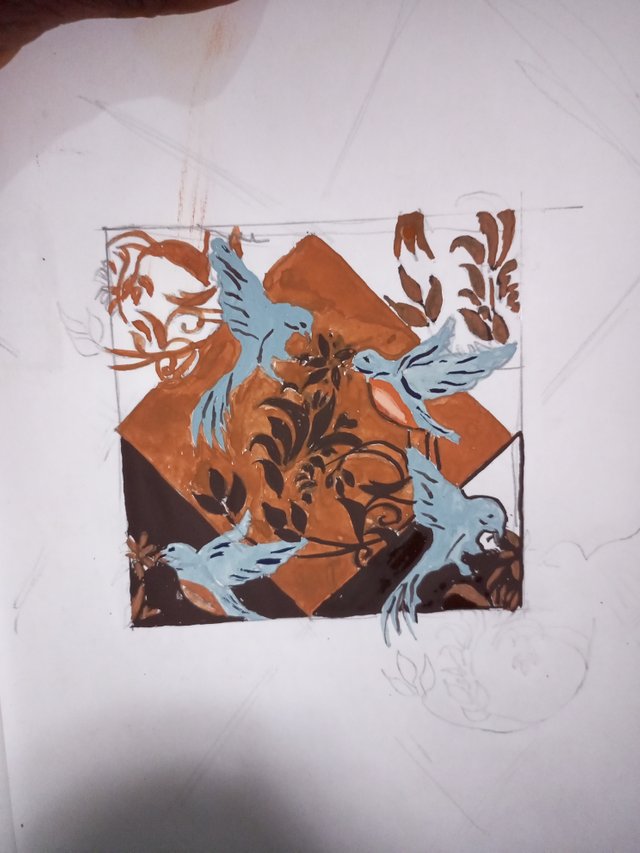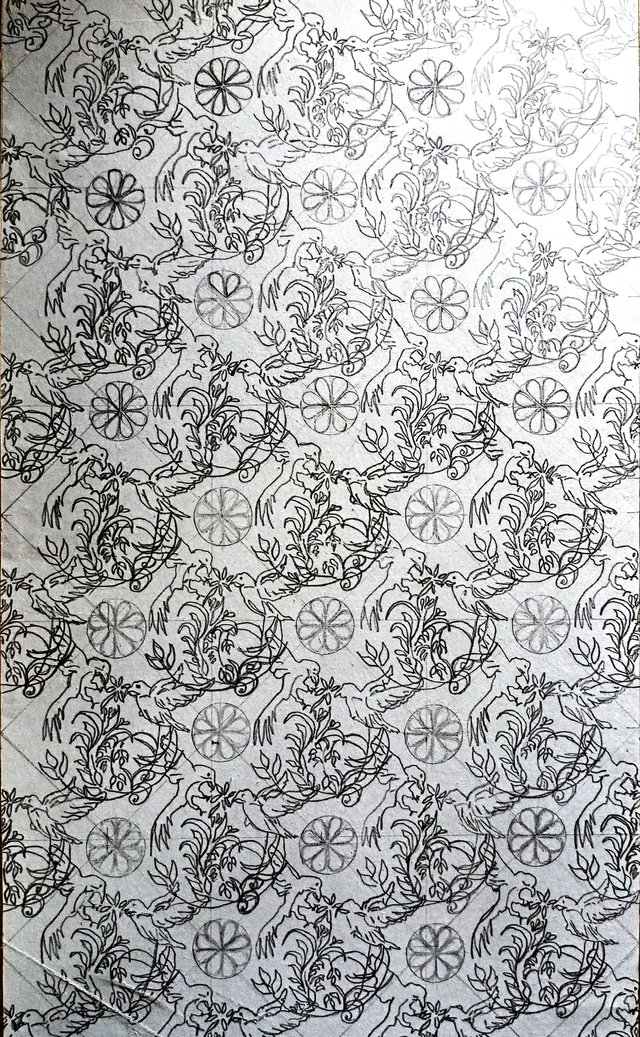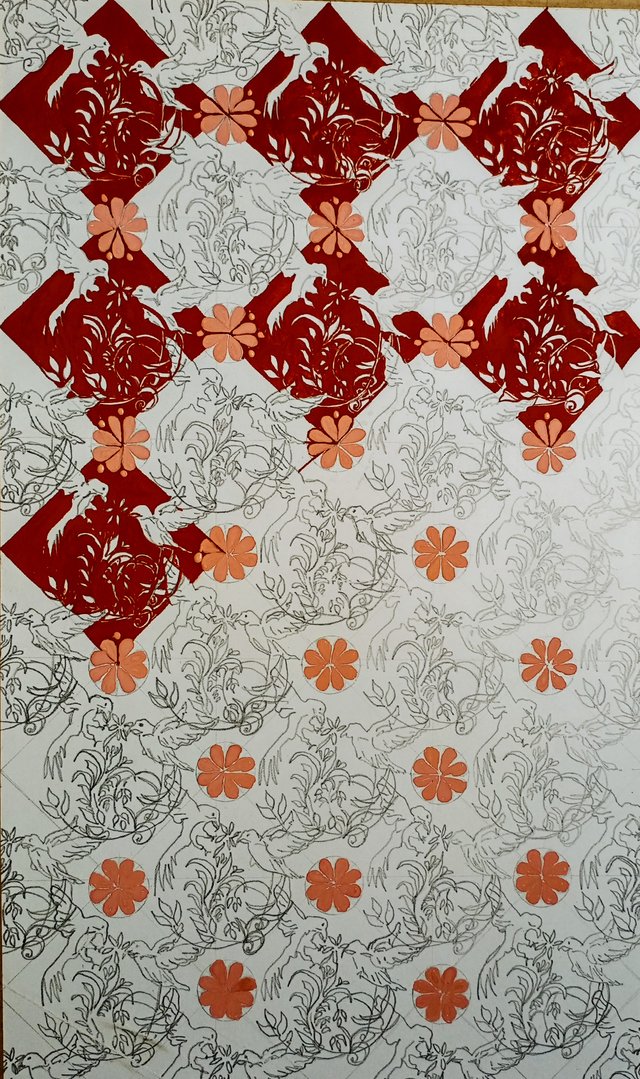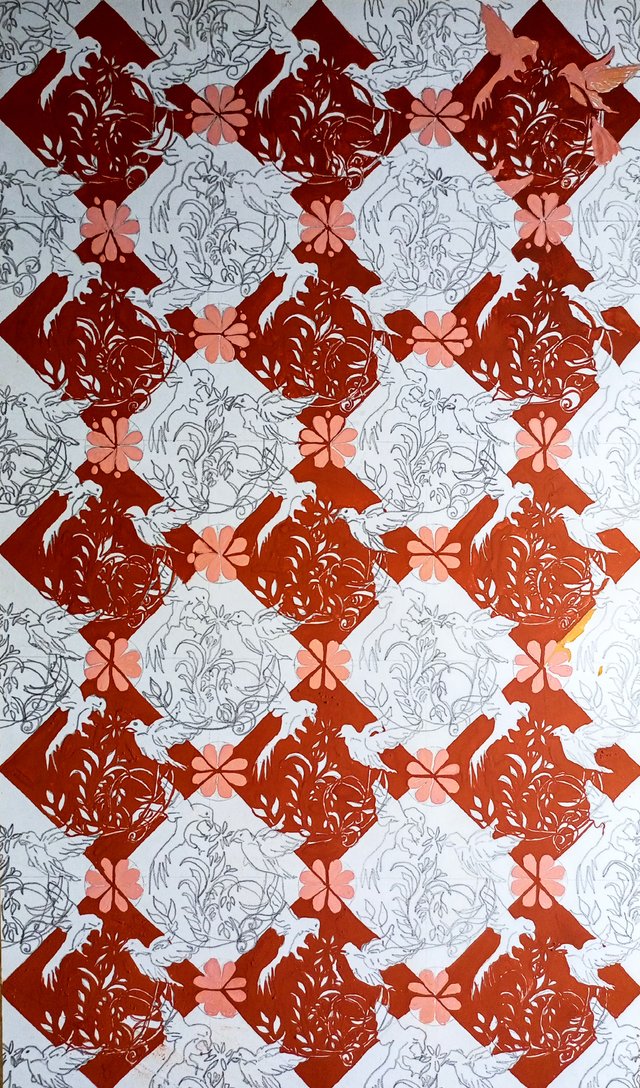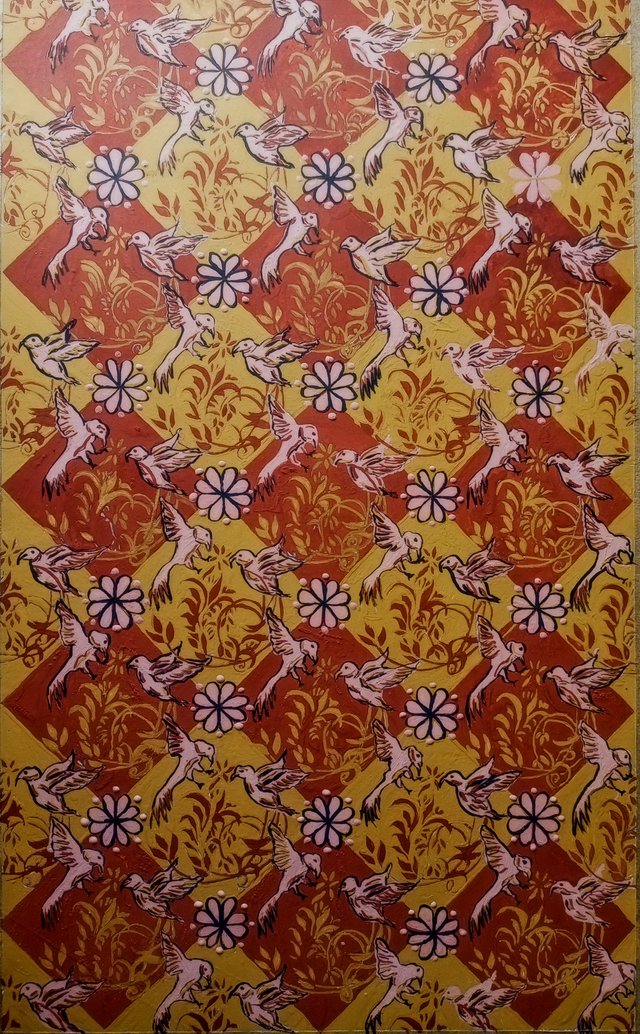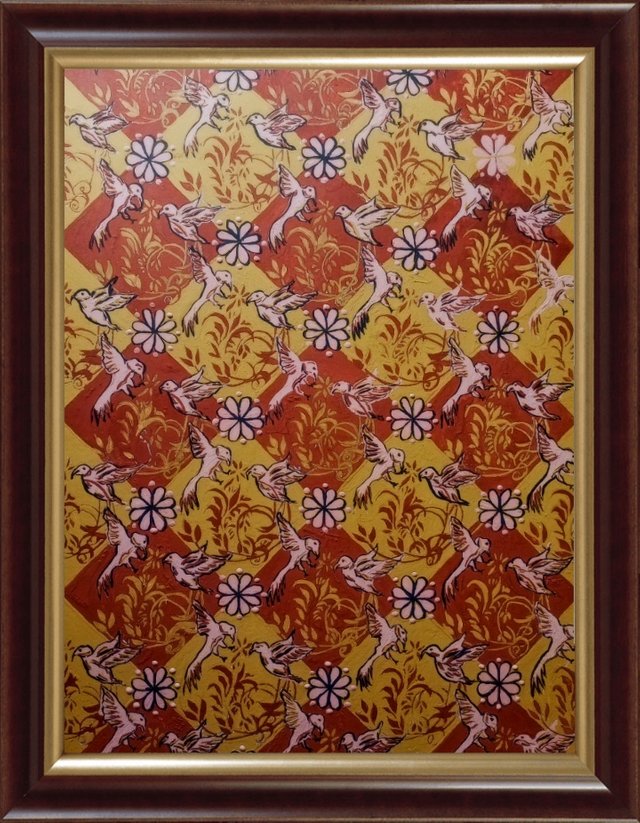 Thanks for constantly checking and voting my drawings