Without leaving the place
Объектив 150 мм фокусного расстояния хорошо сжимает пространство. Снимок становится плотным и дальние объекты кажутся близкими. Вы можете заняться фотоохотой. Но в этот раз я стоял перед открытым пространством.
A 150 mm focal length lens compresses space well. The picture becomes dense and distant objects seem close. You can do photo hunting. But this time I was standing in front of an open space.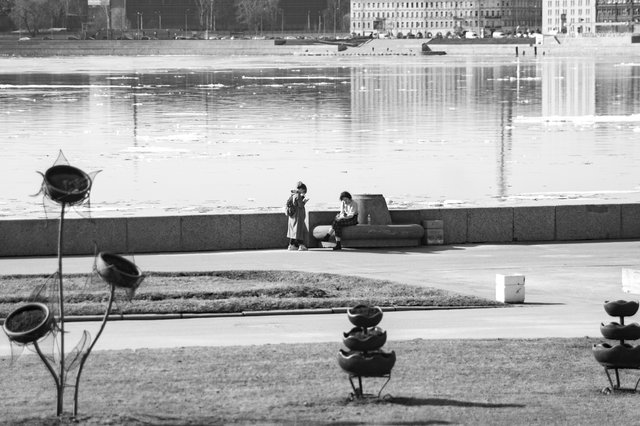 Передо мной были остатки ледохода по Неве. Весь лёд практически уплыл в Финский залив. Но впереди будет ещё один ледоход. Возможно в мае. В те дни вновь похолодает. Лёд будет путешествовать по Неве из Ладожского озера, которое иногда называют внутренним морем. И это будет последний ледоход.
In front of me were the remains of an ice drift on the Neva. All the ice has practically floated into the Gulf of Finland. But there will be another ice break ahead. Maybe in May. It will get colder again in those days. The ice will travel along the Neva River from Lake Ladoga, which is sometimes called the inland sea. And this will be the last ice drift.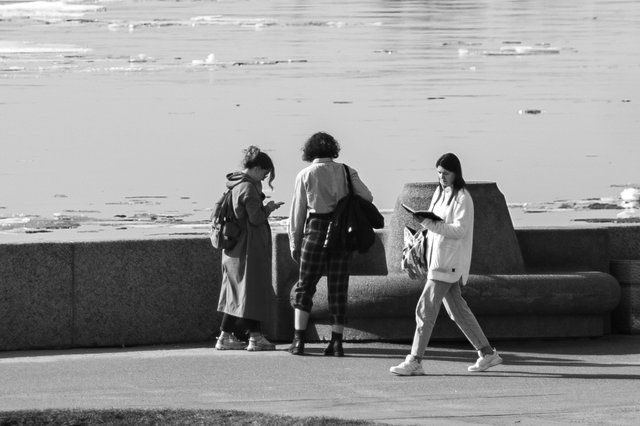 Но с моей локации видны не только льдины на воде...
But from my location, not only ice floes on the water are visible...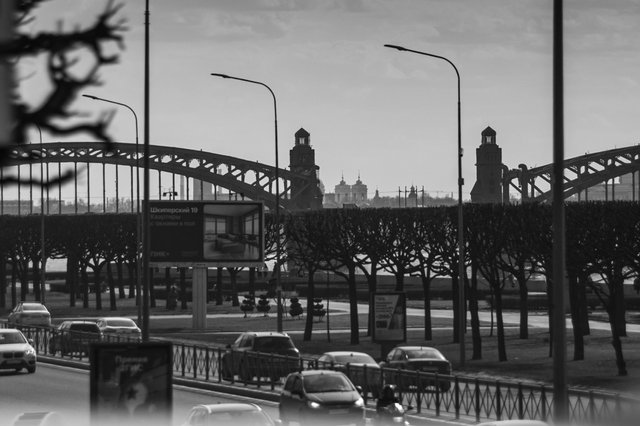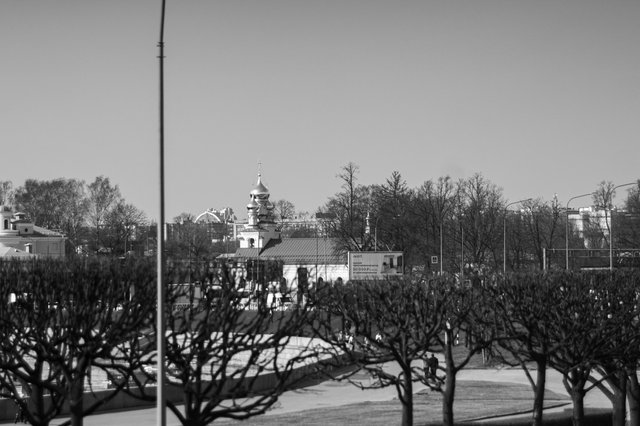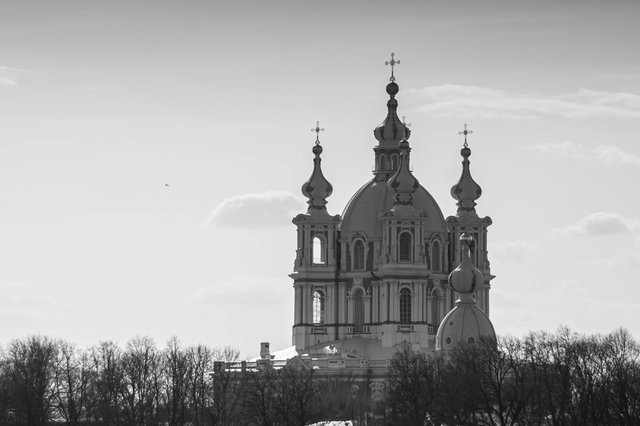 All photos are clickable, I recommend turning on night mode for viewing
Все фотографии кликабельны, для просмотра рекомендую включить ночной режим.

| ▽ | ▽ |
| --- | --- |
| Camera | Sony A7М2 |
| Lens | ОKS 1-150-1 |
| Post-production | in LR |
Unless otherwise specified, text and photos are copyright







.