Fishing ... such fishing / Рыбалка... такая рыбалка
My friend invited me to ice fishing. This is when you go out on the ice, make a round hole in it and start fishing through it. Anyway, you try to do it.
The Gulf of Finland is now covered with solid ice and the smelt wants to eat before spawning.
If I manage to get out fishing, I will definitely make a report from there.
And now ... this is also a fisherman. This is the toughest fisherman I know. It stands on the banks of the Volga. There is no fishing rod in his hand ... but there is a fish in the bucket and the cat checks for it. More precisely, he wants to drag the fish away while the fisherman is busy.
I decided to put a fishing rod in his hand. I had to select a perspective when a thin cable comes out, as it were, out of his hand. It's not quite a fishing rod, but better than nothing at all.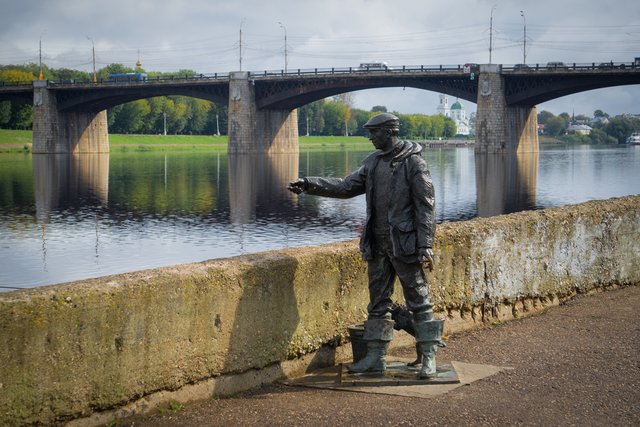 Мой друг пригласил меня на зимнюю рыбалку. Это когда ты выходишь на лёд, делаешь в нём круглую лунку и через неё начинаешь ловить рыбу. Во всяком случае, пытаешься это делать.
Финский залив сейчас покрыт прочным льдом и корюшка хочет кушать перед своим нерестом.
Если у меня получится выбраться на рыбалку, я обязательно сделаю репортаж оттуда.
А сейчас... это тоже рыбак. Это самый стойкий рыбак из всех, которых я знаю. Он стоит на берегу Волги. В его руке нет удочки...но в ведре есть рыба и кот проверяет её наличие. Точнее, он хочет утащить рыбку, пока рыбак занят.
Я решил поместить удочку в его руку. Пришлось подбирать ракурс, когда тонкий трос выходит как бы из его руки. Это не совсем удочка, но лучше, чем совсем ничего.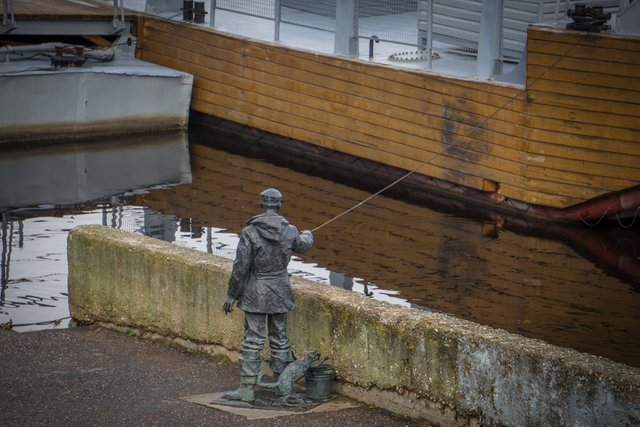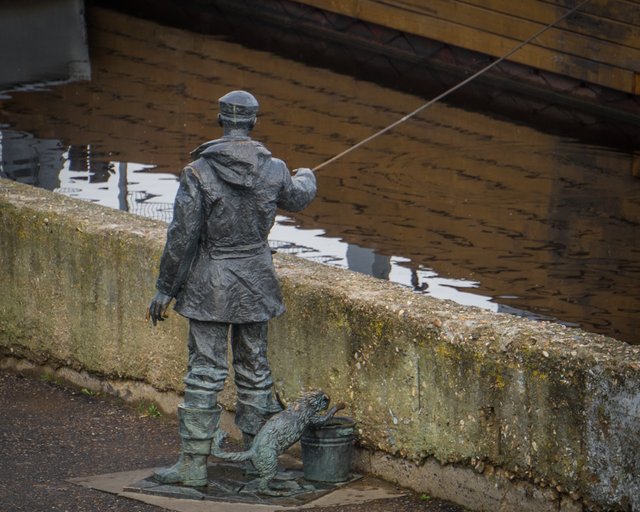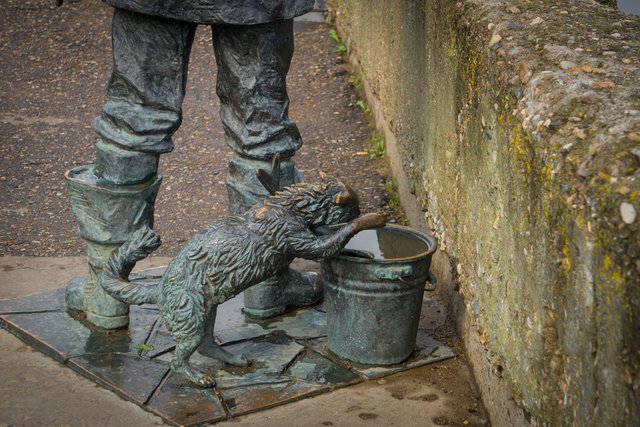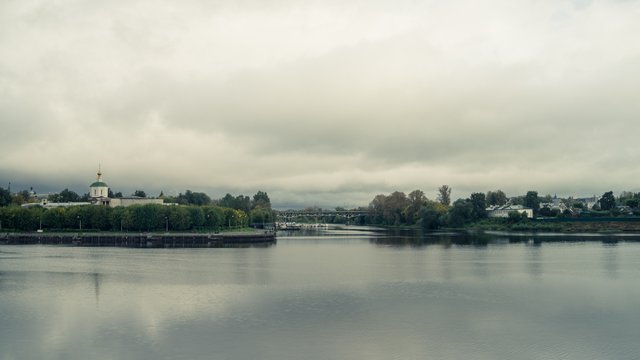 Photo for The World of XPILAR - CITYSCAPE PHOTOGRAPHY by @axeman
Yes, I forgot to mention. This place is located on one of the Volga embankments in Tver.
Да, забыл упомянуть. Это место находится на одной из набережных Волги в Твери.

---
100% STEEM POWER
---
---
| ▽ | ▽ |
| --- | --- |
| Camera | Sony A7М2 |
| Lens | Samyang 1.4 35 |
| Location | Russia |
| Post production | in LR |
Manual processing in Lightroom
Unless otherwise specified, the text and photos are mine
From Russia with Love