WINNERS of @Art-Venture Photography contest: "Halloween "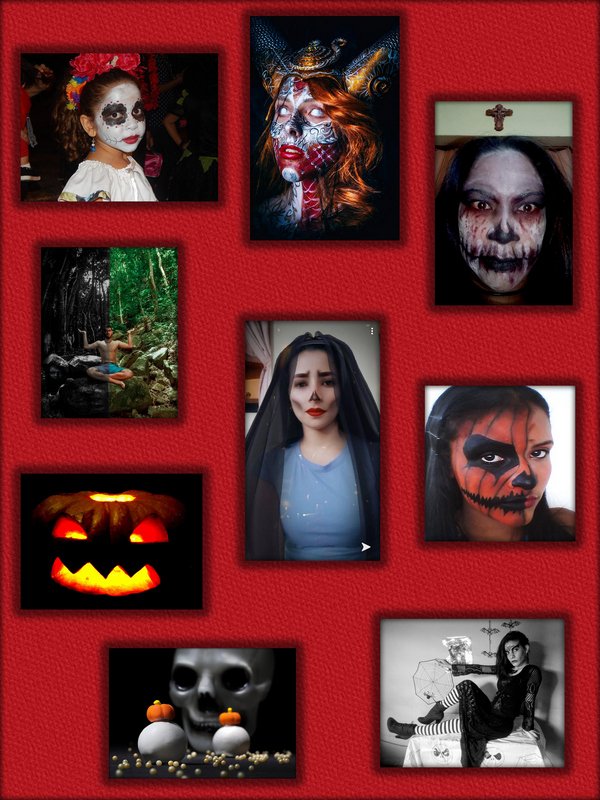 WINNERS of @Art-Venture Photography contest: "Halloween "
*
Hello my dear Steemians and Art Fans,
The @Art-Venture Photography contest: "Halloween" came successfully to the end on 02/10/ 2020, 12 PM Central European Time (CET)
First of all we would like to thank all the participants for their interest in our contest and wonderful ideas. But the same time for taking us to your little party spirit.
While going through the submission we checked if the works comply with the rules of contests but because it is a Photography contest we also paid attention to the quality of photographs. But the same time while reading your posts we noticed that some of your captured the whole process of their preparation that we really enjoyed.
Before we start we would like to thank our Sponsors, that made it possible to cheer up so many people and reward them:
---
Sponsors:
---
---
The Prizes:
---
As always we are grateful for the support of the Steemit Team @steemcurator01 and @steemcurator02 for supporting the Contest and appreciation of our work
The First prize 50 Steem

The Second prize 40 Steem

The Third prize 35 Steem

The Fourth prize 25 Steem

The Fifth prize 20 Steem

4 x 15 Steem
*

WINNERS of @Art-Venture Photography contest: "Halloween "
*
First place goes to @axeman 50 Steem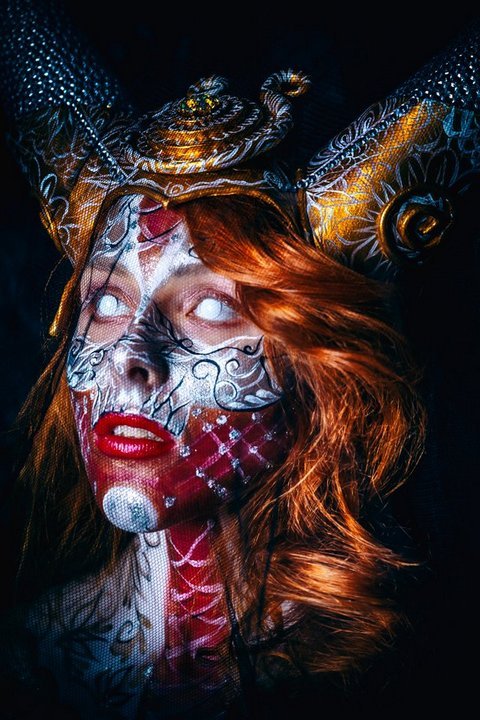 The Queen of Darkness is the brilliant work, wonderful colours, complexity and the same time full of gentle soul. Thank you for this beauty and our First place to you!

Second place goes to @marcybetancourt 40 Steem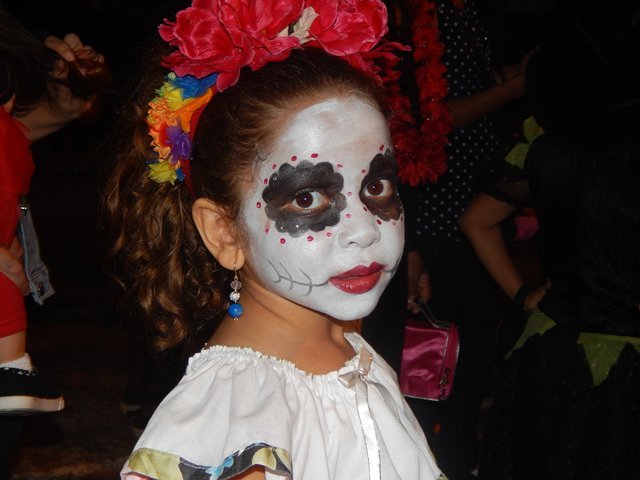 Halloween is one of the favorite for children especially during this time of Covid and quarantine. Therefore, we were happy to see this beautiful portrait of child with such lovely make up. Thank you Marcy for sharing.

Third place goes to @endemikas : 35 Steem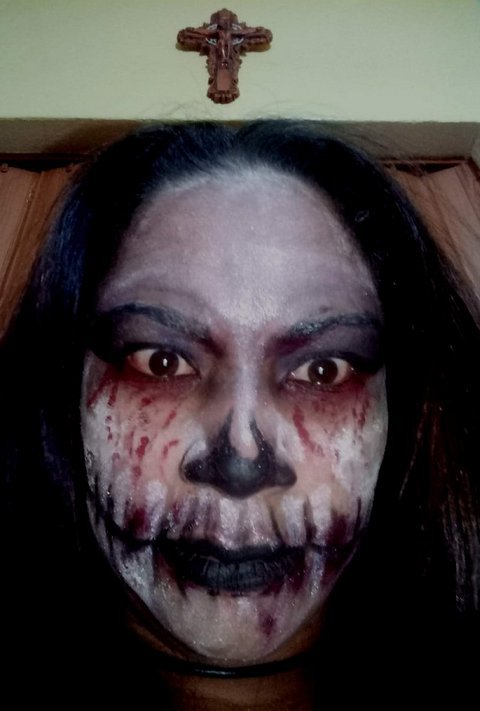 Seeing this post we thought that this is definitely a great way to scare the guests. Wonderful and horrible appearance as well as cross above the portrait. Seeing that I immediately thought about Halloween night in front of TV and watching horrors :)

Forth place goes to @quediceharry : 25 Steem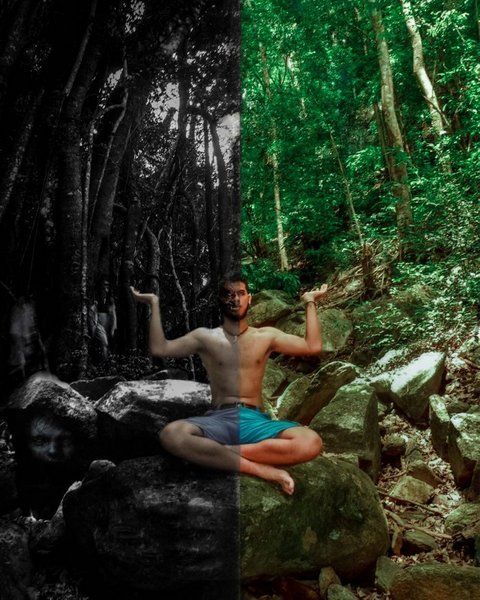 Like that play of contrast right and left side, it is like two parallel worlds that nobody see but they both exist next to each other. Wonderful idea and well executed

Fifth place goes to @betzaelcorvo : 20 Steem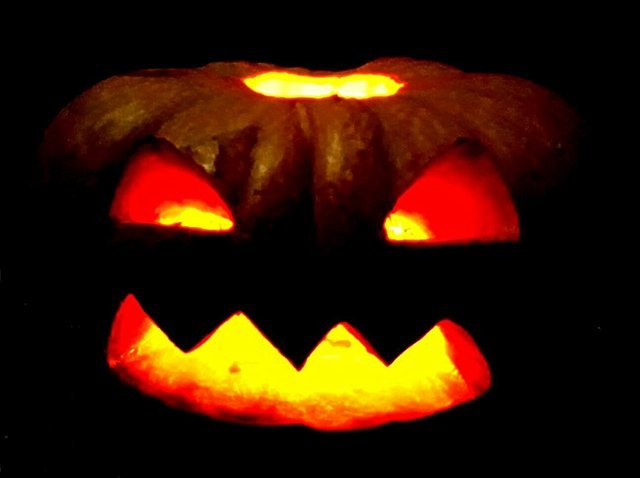 @betzaelcorvo with the typical symbol of Halloween pumpkin. Again in this post we can see how the whole process of first of all drawing of face then cutting out the eyes and mouth with teeth. Then to create a composition in appropriate darkness with candle that is shining through. Great work!

---
4x Honorable mentioning 15 Steem
---
Trick or treat by @omonteleone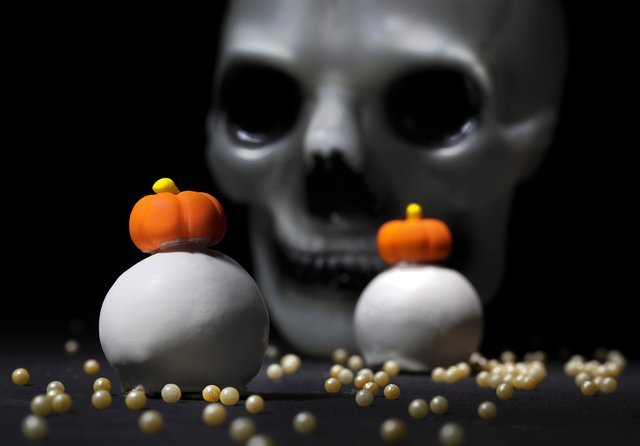 @omonteleone we have this composition lovely little pumpkins and the skull in background. Beautiful work with light source and zoom of objects. Thank you for this work :)
*
@ Concurso de fotografía Art-Venture: "Halloween" | (Detrás De Cada Fotografía una historia) by @dianag28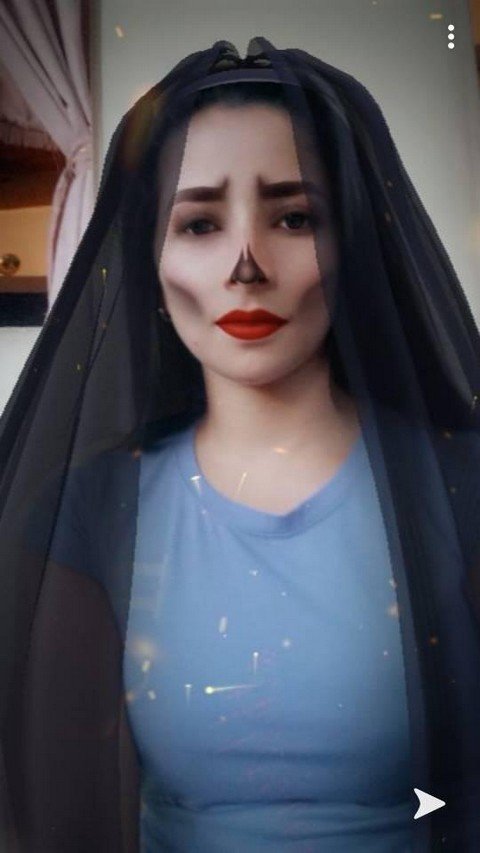 @dianag28 what I like is the idea of a tragic nun. Beautiful face painting and outfit.
*
Concurso ArtVenture: Maquillaje de Halloween|La calabaza endemoniada by @kimbi09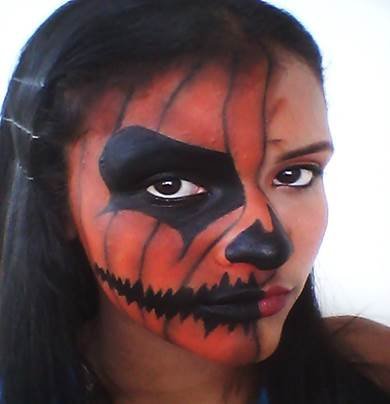 @kimbi09 presented the face painting and what we really enjoyed she made a process of creating this on her face, step by step. Lovely tutorial :)
*
ArtVenture Contest: Lady Spider by @irenenavarroart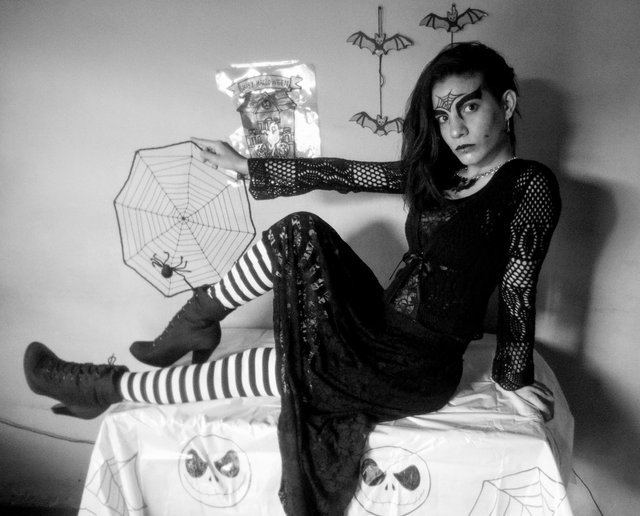 @irenenavarroart has presented a Lady Spider. We love the idea of Irene to make B&W picture and the whole scene is well decorated: face painting, spider web around.
*
---
---
We would like to thank you everyone who took part in the contest :).

@stef1 and @myskye

*
---

If you would like to delegate to the Art-Venture Project you can do so by clicking on the following links:
50 SP
100 SP
250 SP
500 SP
1000 SP
3000 SP
---
---
---
our Supporters
---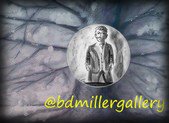 .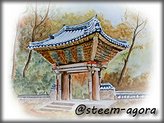 .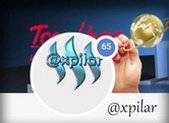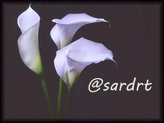 ---