@Art-Venture Artist Showcase: @jmvanbreda. The Steem payout of post will go to the Artist.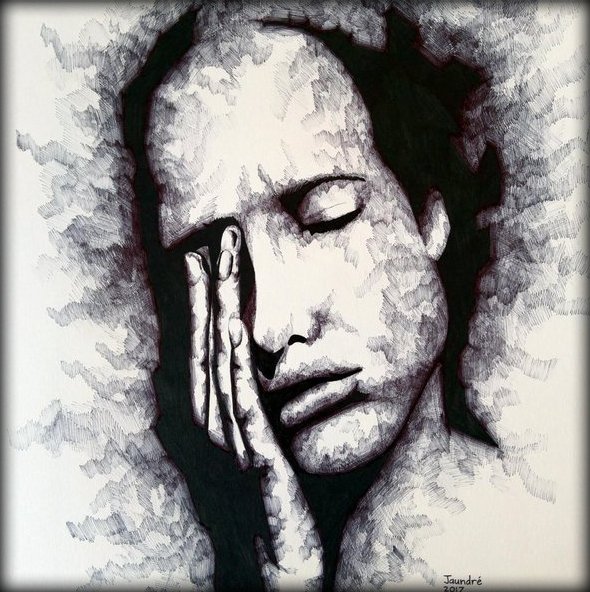 Jaundré M. van Breda @jmvanbreda
*
Hello my dear Steemians and Art Fans,
Today is a new issue of our Showcase and this time we have chosen one of the Artist who we on and off had in our @art-venture Magazine, this is Jaundré Morkel van Breda from South Africa he is a creative writer but we know him more as visual Artist, he joined Steemit in 2017 and regular posting since.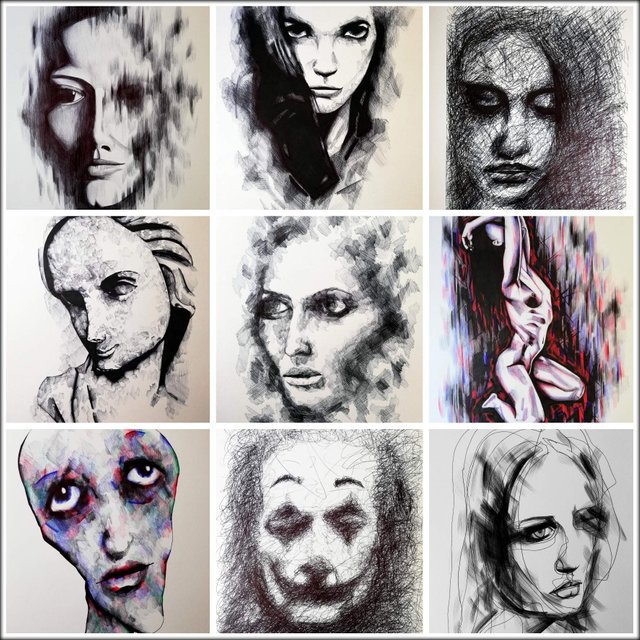 There are different mediums that Jaundre uses one of the recent one he did with acrylic paints initial portrait but then amended with some random strokes that led to very impressive effect of abstract and impressionism style.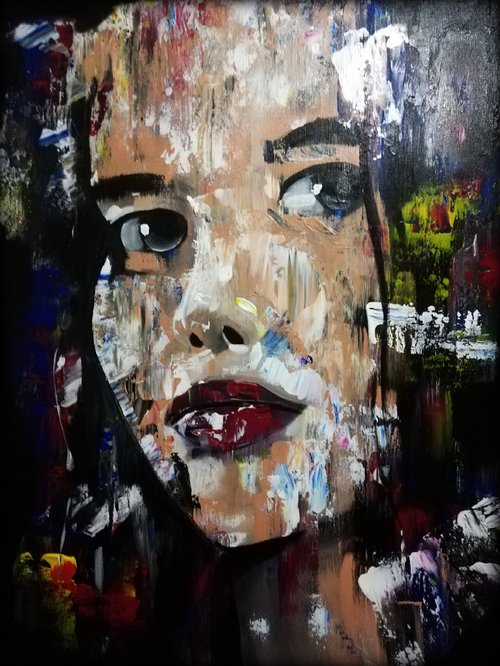 Many of his portrait he is doing with pen on paper, using hatchings technique he gives the volume to his figures and contrast to white paper.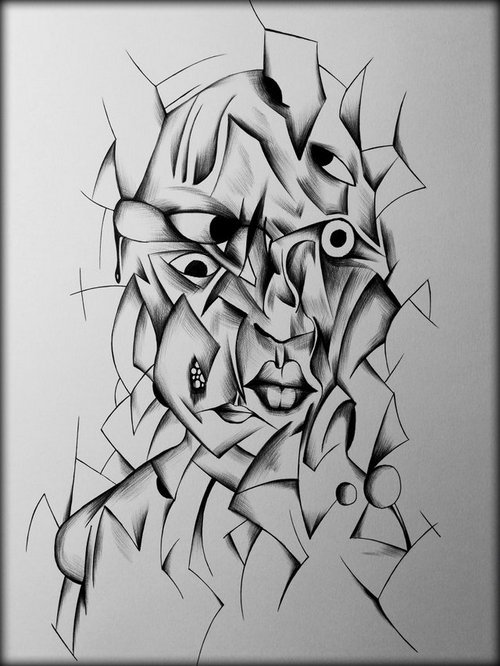 Broken Mirror (2020)
As always human remain the favourite topic of Artist due to variety of different faces and expressions.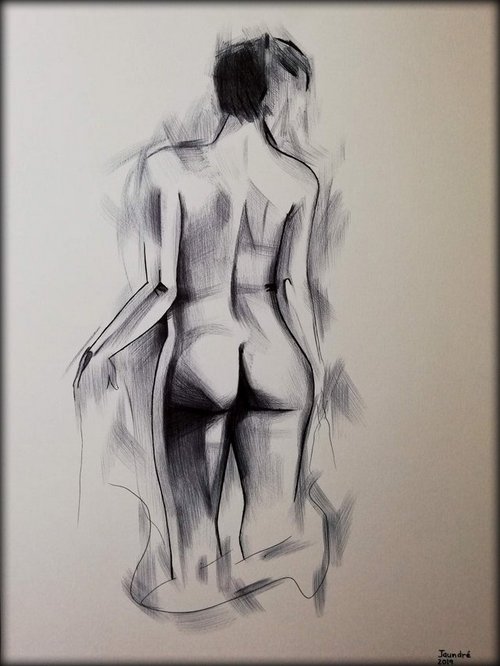 Woman (2019)
Jaundré created few abstract drawings as well as collage, he was an active part of @ntopaz the site that unfortunately now closed down but as a free Artists he keeps working and creating unique works that we can easily recognize by his style.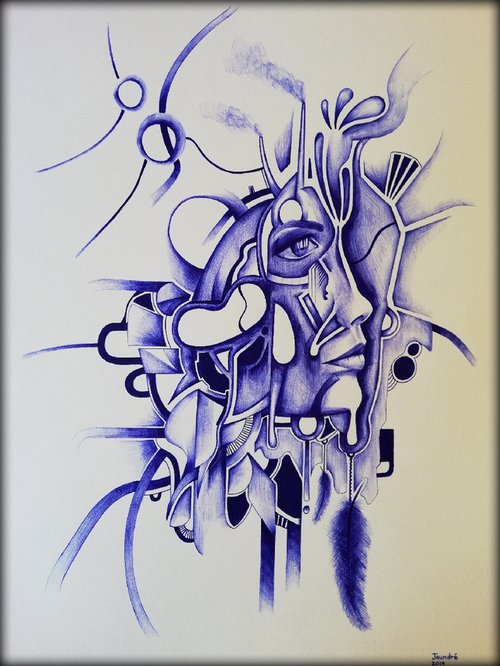 Blueprint of a Dream Factory (2019)
*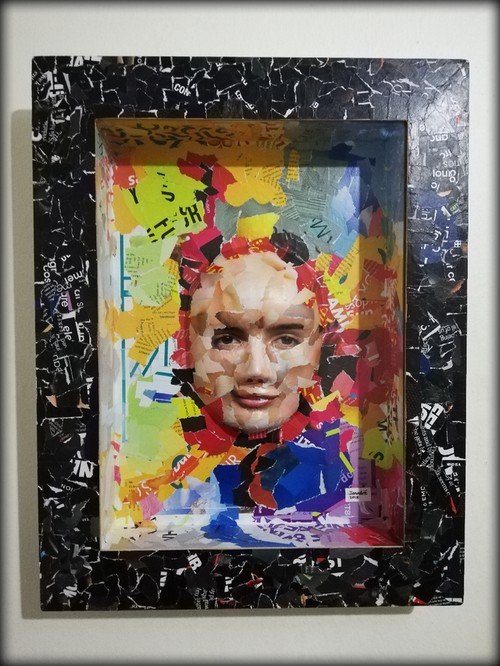 3D Collage (2018)
*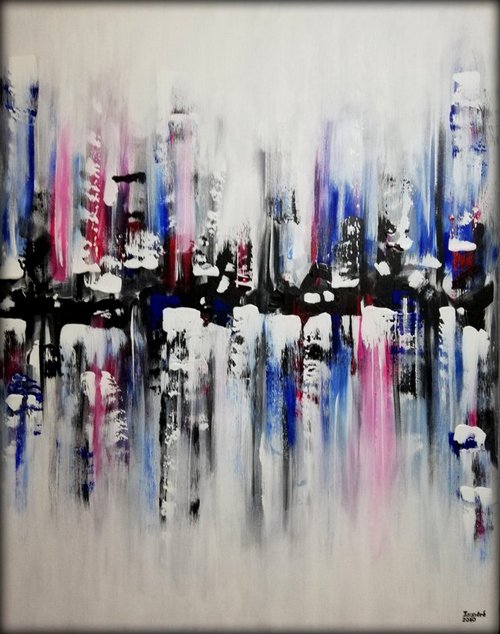 The Lake (2020)
*
Hope you enjoyed the gallery too and will support our post and @jmvanbreda, the Steem payout of the post will go to @jmvanbreda.

---
---

@stef1 and @myskye