My new art: Unicorn and a shark in an underground stop.
Hello dear friends! My new postcard. By the way, a friend of mine told me the idea. And I have already implemented this idea, and added several improvements from my side. I think it turned out to be a very nice postcard. Unicorn and shark at the underground stop. One train goes in the direction: Zvenigorodskaya, the second in the direction: Pushkinskaya.
Привет дорогие друзья! Моя новая открытка. Кстати, идею мне сказала знакомая девушка. А я уже эту идею реализовала, и добавила несколько доработок со своей стороны. Мне кажется получилась очень милая открытка. Единорог и акула в подземной остановке. Одна электричка едет в направлении: Звенигородская, вторая в направлении: Пушкинская.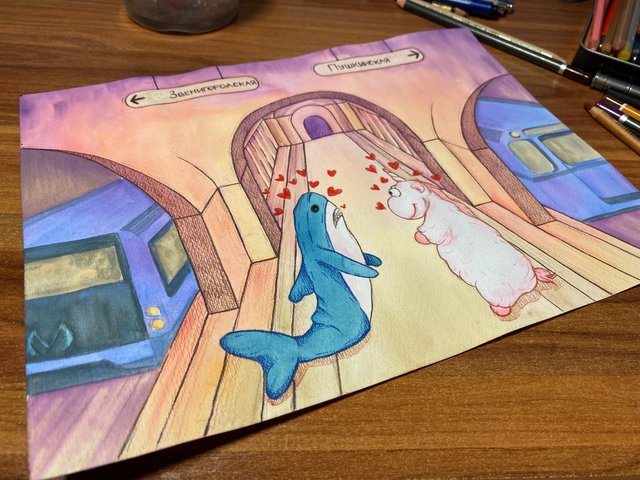 Drawing process. (I will not send you a lot of photos of the process, as only yesterday I showed you the process)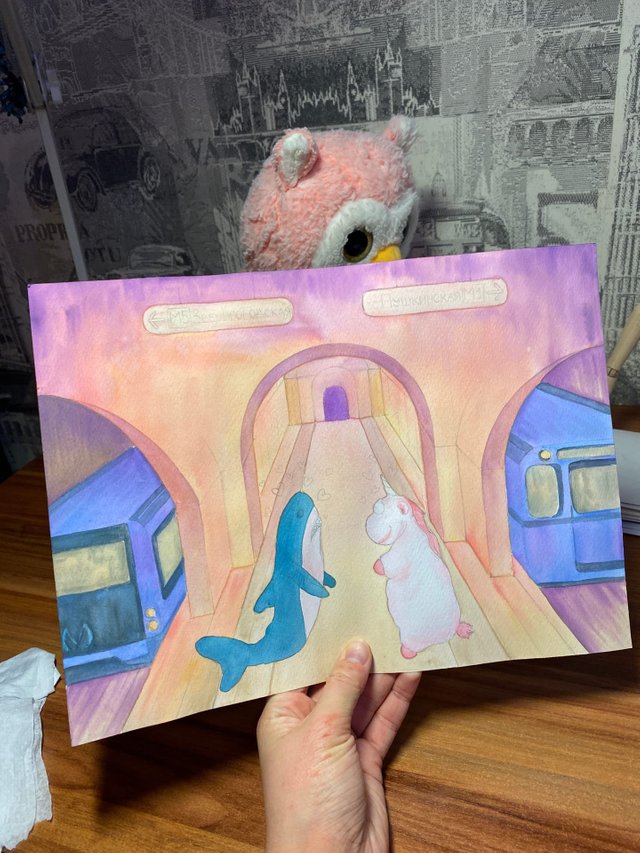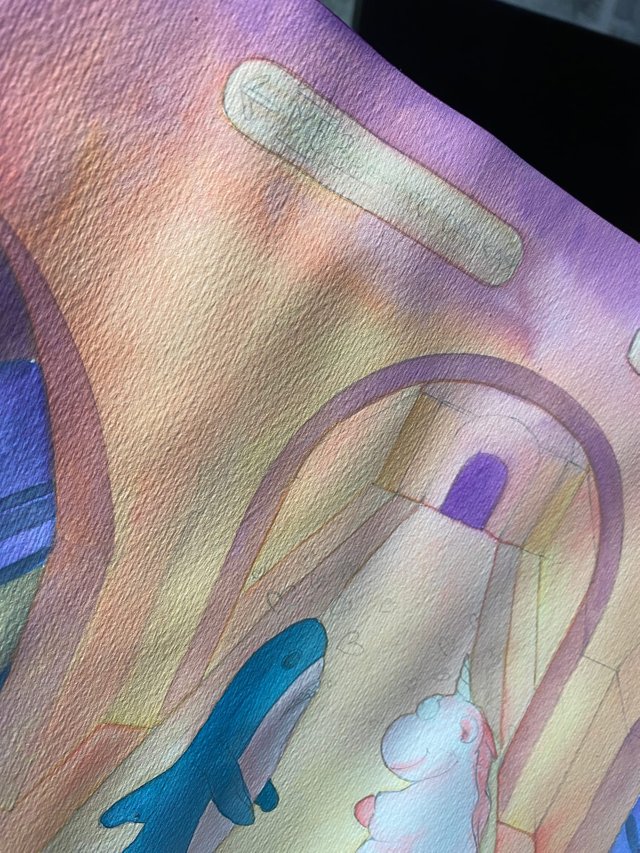 Done: