Robot of future's past - sand sculpture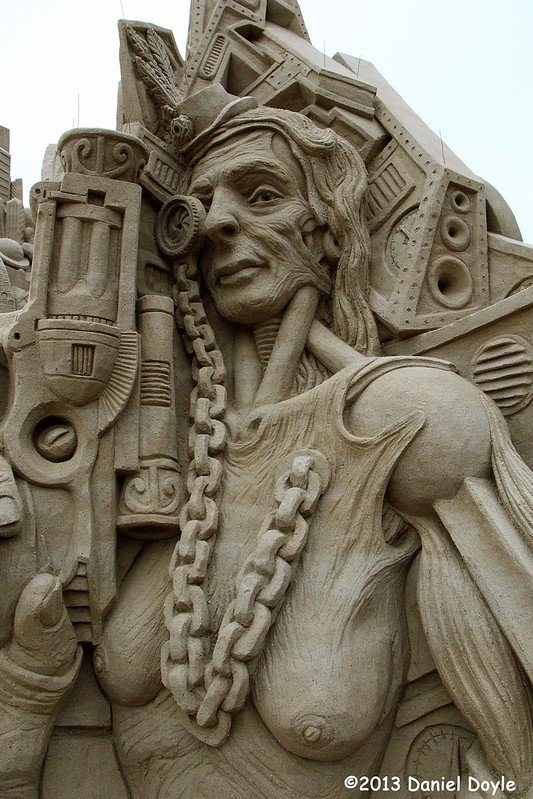 I'm happy to be able to bring this one to you now after my last two posts. I liked how this one turned out and actually the whole project was a dream to be on. I was back in Copenhagen, Denmark and working right in the heart of the city beside the river. The Danish projects are always the highlight of the year especially the ones organised by Martin Tilinius. I have mentioned him before as he was the one who gave me my first gig in sand and because he was a carver he knew how to treat us. Lots of time to complete the piece, nice hotel and great evening entertainment for the sculptors.
A bright Future
The theme of the project was The Future and so was actually quite a free theme to let the imagination go. Niall Magee, Fergus Mulvany and myself were given a block to work on together but in a unanimous decision between us, we decided that we should each take a side and do our own thing in our own little subtheme of robots. I will come back to this project in a future post and show all the other things that were created but for now, I will just deal with my element.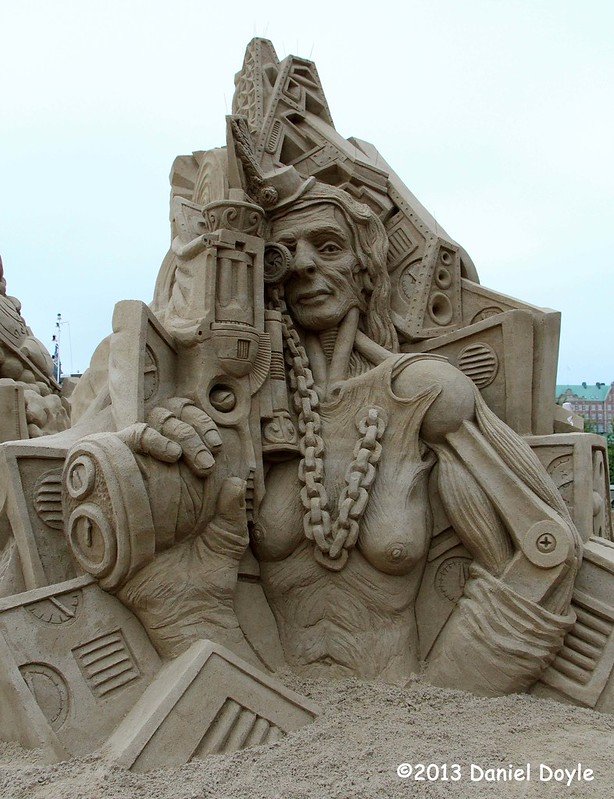 Cyberpunkalious
I wanted to create something Steampunk and just play with different ideas as I worked down without having a finished composition in mind. So, this is what I came up with between all the long coffee breaks and great chats with my friends. For me it was so much fun to just let my imagination go and carve things that looked steampunk-ish.
The only real idea that stuck with me through the whole process was to give the robot the look that it was futuristic but from the past. There are some mechanical elements but all held together by an ageing humanoid skin. 'Freaky' is a description my 5 year old just gave it when seeing the image.
One of the things I like about working in Denmark is the lack of censorship when it comes to nudity in sculptures. It is very freeing. I know that children may be watching so I try not to be explicit but it is so nice to be able to carve a nipple without the facebook censors being called.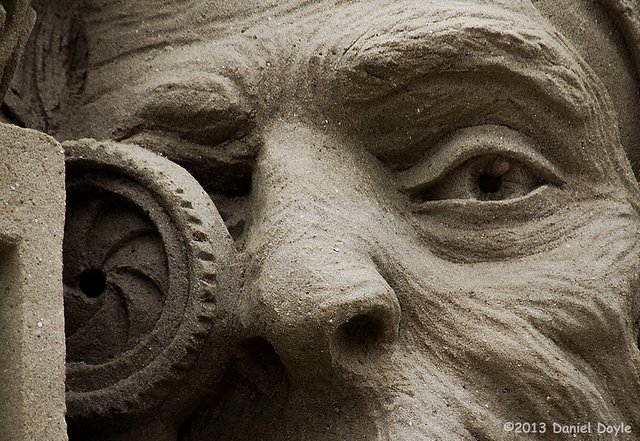 The sand was great and I really goofed off on the details. Danish sand is usually great but it is the attitude the danish have with balancing their work and social lives that makes me strive to do my best work there.
We did have an attack on the sculptures one night when some scumbags jumped the fence and broke some of the sculptures with a shovel. There was security but he was asleep and jobless after the incident. It was a bit depressing but we all helped each other to get everything back on track and the atmosphere wasn't affected. Luckily, my sculpture was untouched for some reason.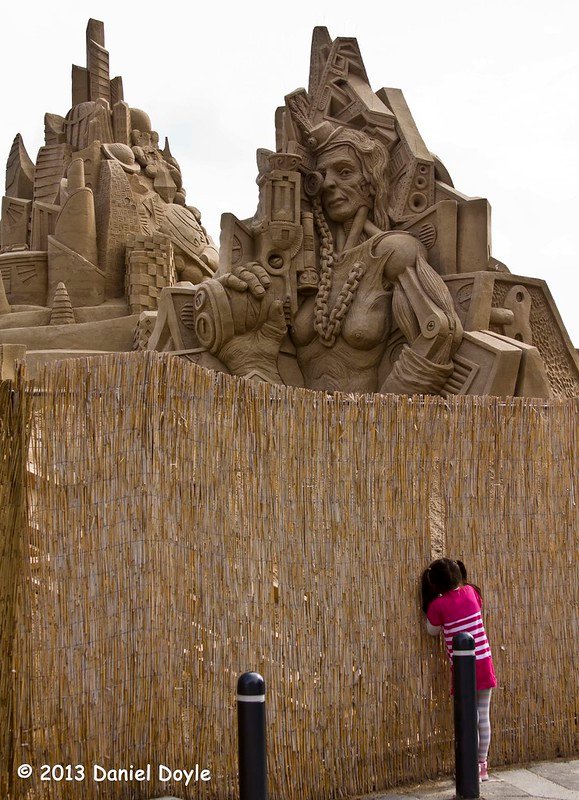 Billboard
Interestingly, because of the side of the sand block I had my work on, the best view of my sculpture was from out on the street and it could hardly be seen when you entered the exhibition area. I like to think that it was a good advertisement for the project as I always had an audience while I worked of punters looking through the fence.
It was such a fun project but alas the last time I worked in Copenhagen, till now. Martin was a great producer but balancing all his different interests meant he was unable to keep the project going. He was also a theatre director and ran one of the most successful theatres in Copenhagen called Kaleidoskop.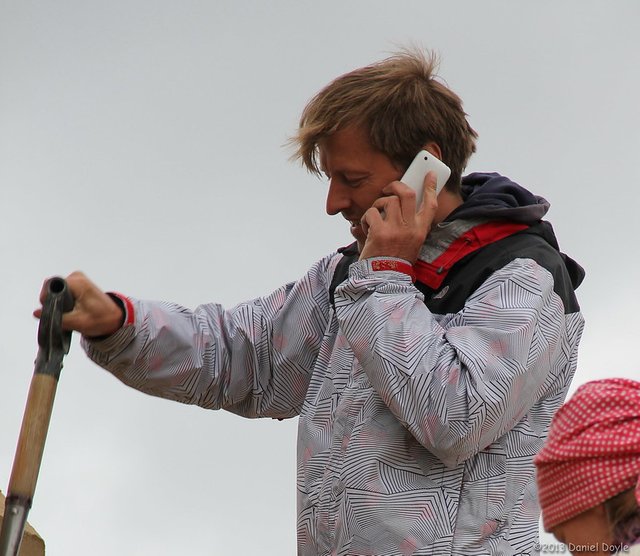 RIP Martin Tilinius 27 Sept 1067 - 10 Oct 2016
I say all this about Martin in the past tense because he died of a brain tumour in 2016. This was the last time I saw him and he is sorely missed by all that knew him. He was probably the most charismatic person I have ever met and it was so sad that he shuttled off the mortal coil so early. I am sure that if he was still around today he would have shot to stardom.
I don't mean to end this post on a downer. But, I just had to finish the story and honour the man who started me on this Sand sculpture journey. This image is how I will remember him most always trying to be at work creating while having his phone always pressed to his ear.