The Menemerus Jumping Spider With The Prey In Its Jaws
Hey everyone, have a good weekend. Today I have some macro shot images that I would like to share as well as my contribution to Local #Aceh-Team of World of Xpilar Community.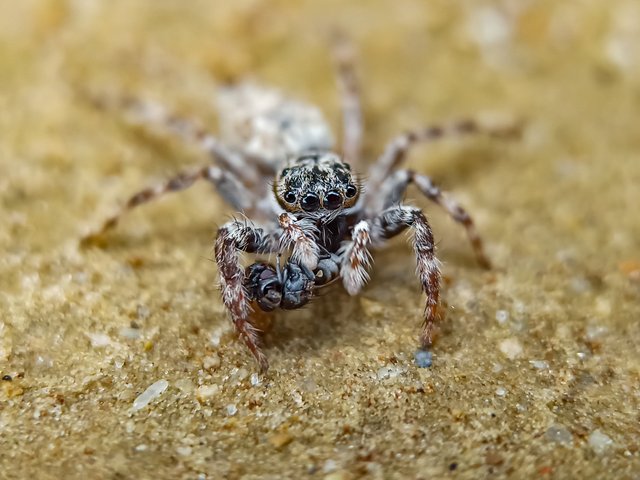 Here is the jumping spider of the genus Menemerus belonging to the family Salticidae, which was first described by Eugène Louis Simon, in 1868.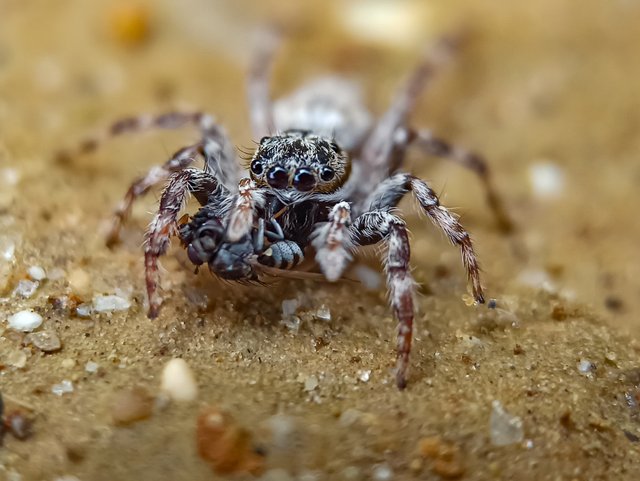 This species of jumping spider is commonly found crawling on the walls of buildings, where it often preys on groups of small ants or house flies for its prey.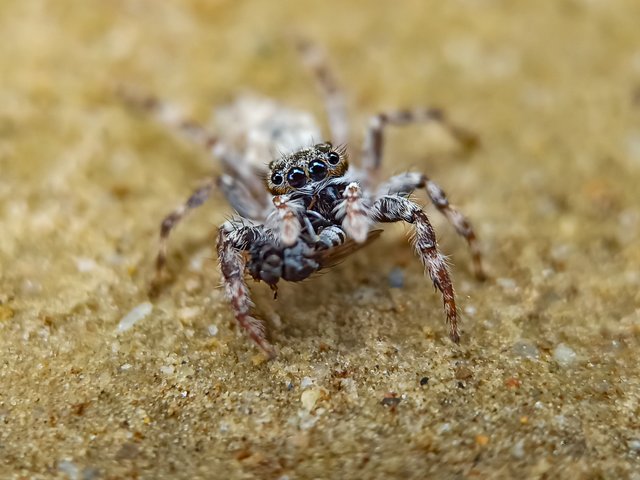 But yesterday I saw him "coming down the mountain'" crawling on a mound of dirt, and as you can see in these pictures, he just caught a fly as prey.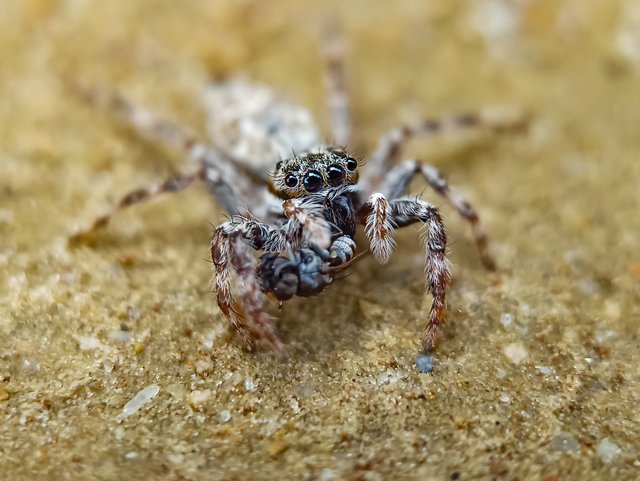 It is quite aggressive moving around and gripping its prey firmly with its sharp mandibles.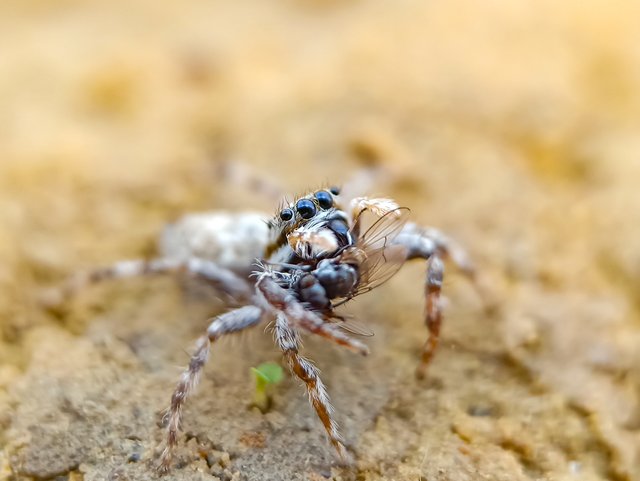 The jumping spider is a fast and intelligent predator. It was really exciting to see his super behavior and the most fun, I managed to capture the moment using my phone camera.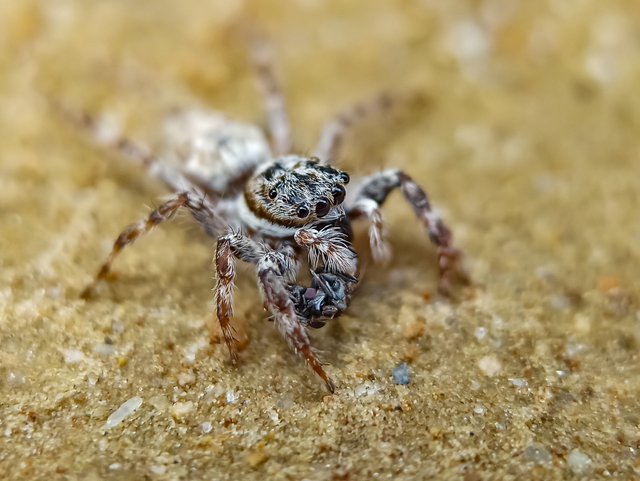 | Camera | Smartphone + Macro Lens |
| --- | --- |
| Category | Animal Photography |
| Processed | Adobe Lightroom |
| Location | Lhokseumawe, Aceh, Indonesia |
| - | - |
Thank you for stopping by